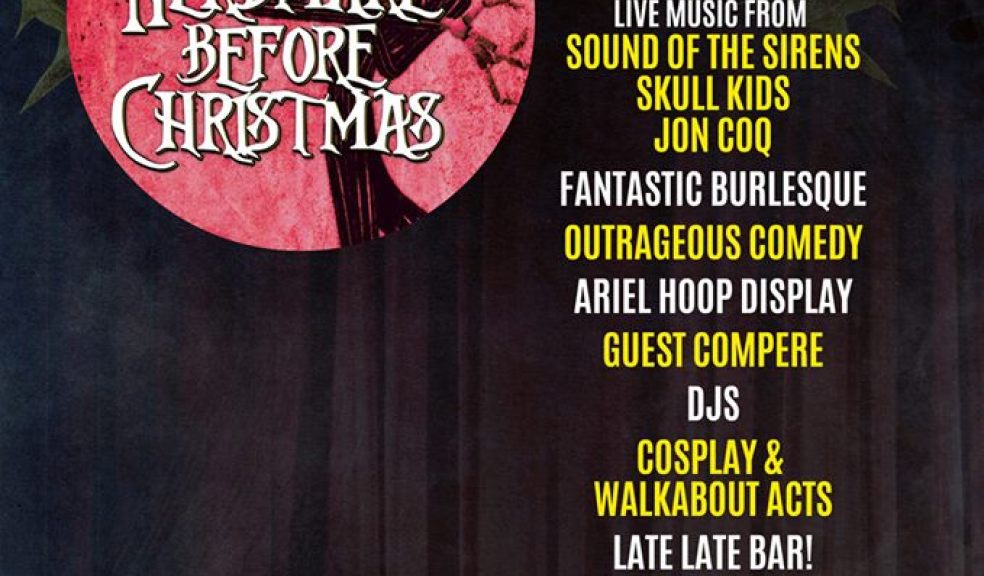 THE PHONIC FM CHRISTMAS CABARET PARTY!
The Phonic Christmas Cabaret Party!
21st December 2013
7.15pm - Late
*3 Adv. £10 on the door
The amazing PHONIC CHRISTMAS PARTY is back!
The Phonic Screwdriver Radio Show in conjunction with Mojo Jones Entertainment proudly present an OUTRAGEOUS night of AWARD WINNING Burlesque, Comedy,AWARD WINNING Bands , DJs and much much more!The night also includes a late bar guaranteed to help with the party atmosphere!
Enter into the Christmas spirit with burlesque routines based around films, Comics and TV like The Nightmare before Christmas, Godzilla, Doctor Who, Star Wars and Superheroes . Plus Comedy from Marcus Gill and Jon Coq and AWARD WINNING band The Sound of the Sirens plus 'House Band' The Skull kids.
There will be cosplayers at the bar (costumed walkabout) so feel free to dress up yourselves (anything goes).
High quality AWARD WINNING Burlesque from Didi Curve and Honey Holiday (The French and Saunders of the Burlesque World),Mojo Jones, Poppy Raine, Kat La Deeva , Miss Whambam Bolly-Na, Lilyana L'amour , Selena Le Blanca and special BOYLESQUE act Jacques Bruxelles plus special surprise act.
Also there iwill be a daring hanging hoop routine from Lady Lisette Ruby.
This themed night is a hugely packed show stuffed full of fun so don't miss out on the CHRISTMAS PARTY EVENT of the year!
Advance tickets from the Phoenix Box Office are just £8! On the door - £10!
http://www.exeterphoenix.org.uk/
Find the event on facebook as 'THE PHONIC CHRISTMAS CABARET PARTY'
https://www.facebook.com/events/449284855178050/
Come along ! It will be one helluva party!