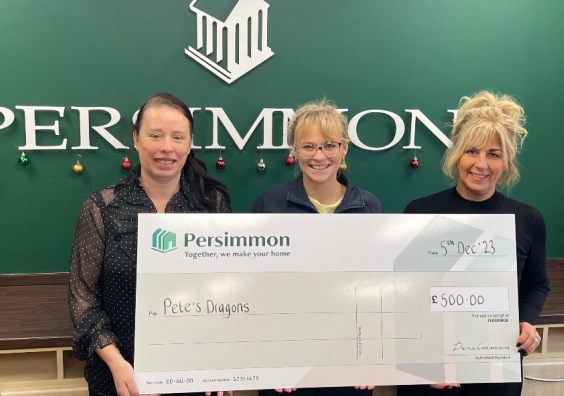 A five-star builder is supporting an Exeter-based estate agent in their charity drive for two local charities.
Persimmon Homes South West donated £1,000 to Right At Homes Estate Agents' Christmas charity event this year, which will go towards helping Pete's Dragons and Andy's Man Club.
The event was held at Birchy Barton Hill in Exeter on Sunday (3rd December). Local residents decorated the outside of their homes for the nighttime event, which saw stalls on the agent's driveway as well as those of the other shops on the street.
A grotto, raffle, and letters-to-...