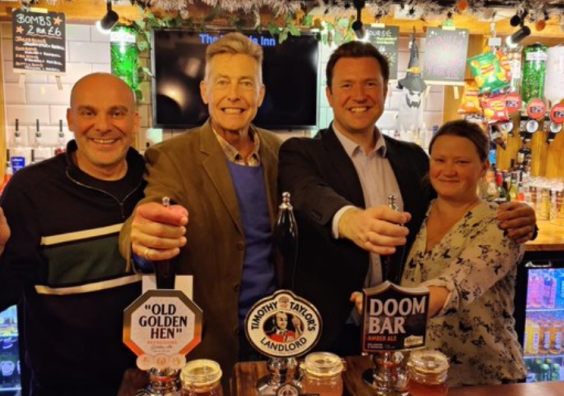 The Victoria Inn, Exeter, recently welcomed local MP Ben Bradshaw for a comprehensive tour of their new-look pub, following a substantial six-figure investment from award winning Craft Union Pub Company.
Operators Mark and Victoria Major alongside the rest of the pub team warmly welcomed Ben to talk him through the renovations and history of the pub.
The team gave MP Ben an extensive tour of The Victoria Inn and showed him how the investment, giving the space a fresh, new look, has uplifted the pub. The transformation included new HD TV screens, where guests can now...