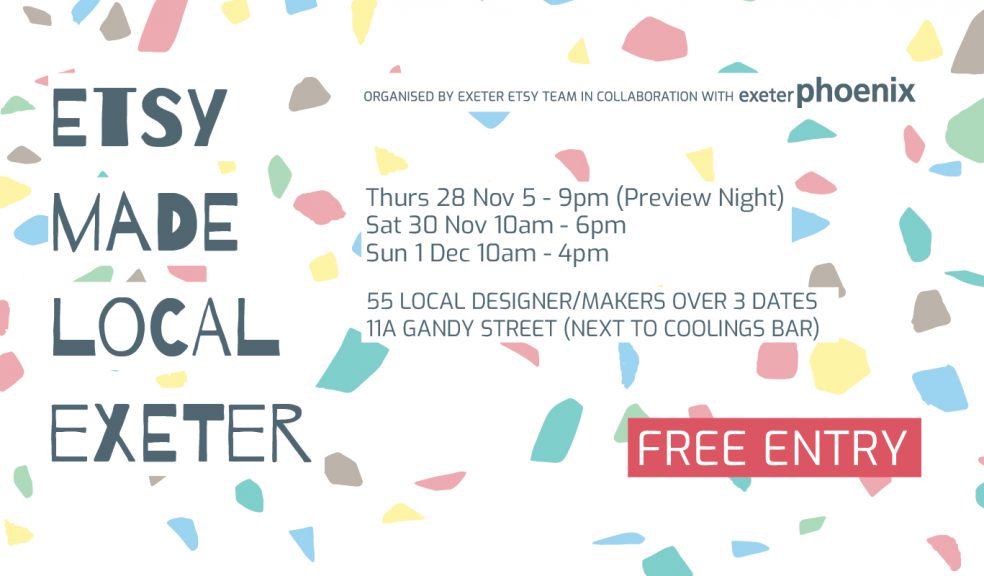 Etsy Made Local Exeter - Contemporary Christmas Market
Etsy Made Local is back! And this time we are going BIG! Still working with Exeter Phoenix, but this time in their new venture on Gandy Street.
We're doing a take over!
There will be familiar makers and some fabulous newcomers to the market.
All in all a wonderful contemporary festive extravaganza starting Thursday 28th November (5-9pm) during late night shopping in Exeter - we'll have music, drinks and nibbles to get you in full swing.
We'll then be there all day Saturday 30th November (10-6pm) and Sunday 1st Dec (10-4pm).
We hope you can come along and support our local independent makers and enjoy the Etsy Christmas vibe!