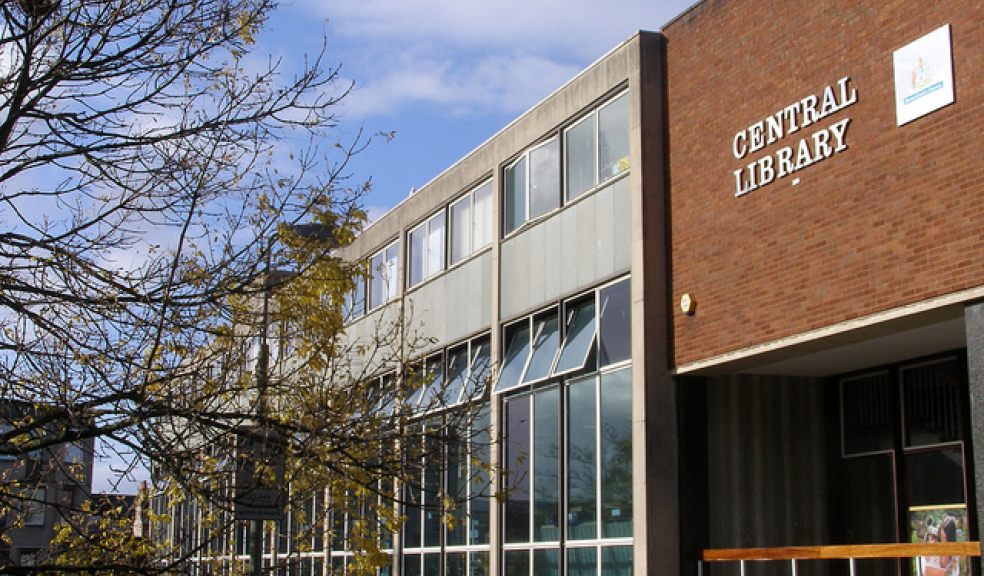 Solar power set to save library £70,000 in energy costs
Exeter Central Library could save £70,000 in energy costs over the next 20 years, thanks to its roof-top solar panels.
The (29kW) solar (photovoltaic) array is just one of several community-owned sustainable energy projects that have been completed following help from Devon County Council (DCC).
Last autumn DCC was recognised at the Devon Environmental Awards as the public sector organisation that has done more than any other to support and promote sustainable community energy projects in the county.
DCC's successes include supporting Exeter Community Energy (ECoE) in two projects to install solar arrays on council owned buildings, Great Moor House and Exeter Central Library.
ECoE, an organisation owned by community shareholders, was awarded grants by DCC through the Community Energy Accelerator project to help them identify suitable buildings to host solar arrays.
The library's panels will save the same amount of carbon each year as is emitted from heating 10 homes.
Gill Wyatt, Chair of Exeter Community Energy, said:
"The organisations that have the installations on their roofs save money because the solar energy is sold to them at around 50 per cent of their current electricity costs.
"Through the revenue we receive we are also able to create a community fund to finance local projects that will save energy and alleviate fuel poverty in Exeter.
"Right from the start DCC's property manager was interested. If it hadn't been for the council's environment officer Doug Eltham spending many hours on the project,  it would not have happened on these roofs."
She said that the DCC grant, through the Community Accelerator Scheme and managed by Regen SW, helped ECoE to get their projects off the ground.
She added: "We received a total of £6,000 and many events organised by Regen SW enabled us to grow the skills for us to be successful in these two projects."
Joe Blackman, Exeter Central Library's Senior Supervisor, said:
"The solar array was part of our continuing commitment to energy conservation during the redevelopment.
"We calculate that over 20 years this could save over £70,000 which would increase if electricity prices rise.
"This was an ideal solution for us – cheap energy consumed on site or exported back into the grid, the long life of the panels, no pollution and that they were installed without disruption to the library."
Councillor Roger Croad, Devon County Council's Cabinet Member for the Environment, said:
"Altogether, the Community Energy Accelerator Scheme has contributed towards a total of 412kW rooftop solar PV being installed so far - that's enough energy to power almost 140 homes a year.
"I am very proud of the role we have played in helping these schemes. Devon County Council (DCC) recognises its responsibility to minimise the impact on the environment and that's why we have more community energy projects in Devon than in any other part of the country."