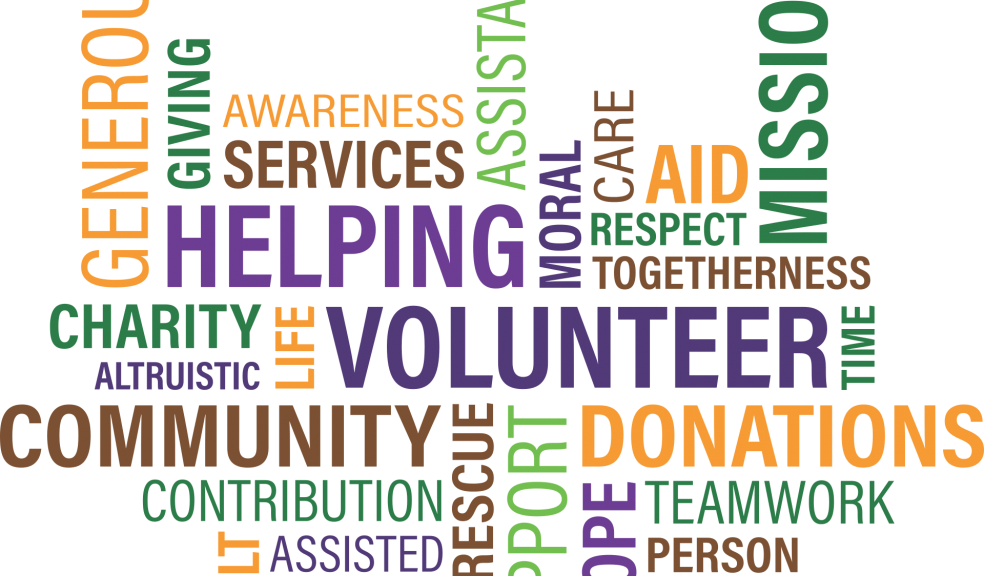 What you can do to help your local community
There are few things as rewarding as helping your local community, particularly when you can be sure that your actions have altered someone else's life for the better. The simplicity of a smile can often be enough to make another person's day, so imagine how valuable your time would be to someone less fortunate. Indeed, there are numerous reasons why you might want to pitch in and support your local community, including the opportunities to make new friends, learn a new set of skills, and further your own career. You'll also discover a new sense of self, and uncover a little more about your place within that community.
If you're passionate about your local community, we'd like to inspire you. The following tips should offer more than a little encouragement as you start a new chapter of your life as a community champion.
Support your local economy
The easiest way to help your local community is to support the businesses and ventures set up by its people. By choosing to buy locally produced goods, and spending your time and money at entertainment venues and attractions, you'll be able to contribute to the livelihoods of your friends and neighbours, and ensure that the economy in your area thrives. There's something satisfying about shopping locally; not only can you be assured that your money will be well spent, but you'll also contribute to environmental causes. Products sourced closer to home will have accrued far smaller carbon footprints, after all.
Fundraising for community projects
Your community is no doubt populated by worthy causes and charitable projects, including mentorship schemes, food banks, support for the elderly and disabled, and animal shelters. Is there a cause for which you feel a particular affinity? If so, you could consider making a one-off donation, establishing a regular contribution, or even fundraising for your chosen charity. You'll soon discover how much of an impact these charities and organisations have upon your local community but how costly they can be to run. Your money will keep the work of these ventures going and ensure that your community stands as one.
Volunteering
Fundraising for a worthy cause is one thing, but offering your services as a volunteer is as rewarding as it comes. There's nothing quite like the feeling that you'll get when you help out someone in need; it's infectious. As with fundraising, there are numerous ways to offer your services, including offering to work in a community-led shop, doing a little shopping for someone who's unable to get out, or dog walking. You might also want to consider helping a charity in any way that you can. Tell MAMA, for example, is a UK-based charity supporting victims of anti-Muslim abuse, and they welcome help from volunteers. Founded by Fiyaz Mughal, the charity offers victims an avenue through which to access support and report incidents. Its volunteers offer assistance through activities that empower and support victims of racial abuse – a role that anybody could take on. Does this sound like something that you could do?
Pitch in at community events
If you're not able to volunteer your services on a permanent basis, you could offer to pitch in at community events, including school fêtes, church fairs, or local clean-up projects as and when they occur. Putting your name onto a list of volunteers will ensure that your community knows that it can call upon you, but will give you the opportunity of contributing when you can. Make the most of your talents. Are you adept at baking cakes? Can you wield a hammer and nails with aplomb? Are you something of an artist? Your community is likely to have an array of events and projects that will require your assistance soon, so see what's about.
Become a community champion
Are you a whizz with social media, a proper chatterbox, or a creative type with a penchant for posters? Now might be a good time to become a community champion – a person tasked with sharing all the amazing things that your community is capable of. You don't have to be spending money, manning stalls, or making cakes in order to help your community; spreading a little good news and ensuring that other people know about the great work being undertaken is often just as valuable. There are no doubt plenty of people out there unaware of certain events or charitable causes – people who might want to offer their services by fundraising, volunteering, or attending a myriad of different events. This is your opportunity to recruit more community champions, so embrace it.
Of course, there are easier ways to help your local community without jumping feet first into a project or volunteer role. How about helping somebody on your own street? Offering a friendly ear or practical support to a neighbour is a great way to get those generous juices flowing while introducing you to a wealth of people that you'd perhaps never meet otherwise. From joining in local litter picks and donating to community projects and causes, to running an elderly neighbour to their appointments once a week, there are numerous ways that you can get involved.