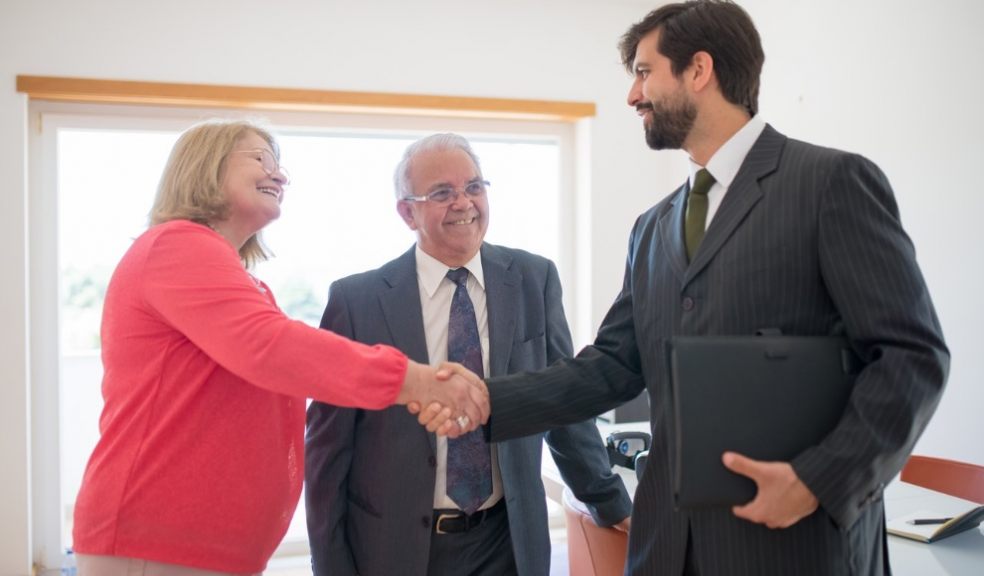 How do I find out my house price?
House prices have been steadily increasing over the last few years, and it seems even the post-pandemic housing market is still very much in favour of property sellers. The current average house price in the UK stands at £274,000, which is a 9.6% increase from the previous year. The increase in house prices across the UK means that your home may have changed price without you even realising.
The value of a property is dependent on several factors, of which the most obvious are location, size and condition. However, even something as subtle as a new supermarket being built nearby can affect the overall value.
There are plenty of reasons why you would want to know what your home is worth, from determining an asking price when selling to refinancing when making home improvements. Whatever your need to value your property, there are many easy ways you can find out this information.
In this article, we will cover the main options for pricing your property, including online and offline tools that are available. So, let's get started!
How do I find out the value of my house?
As mentioned, there are a few main ways you can ascertain what your home is worth, which are:
Find out what local properties sold for
Using an online valuation tool
Analysing Historical sales data
Checking local estate agents
Find out what local properties sold for
This information used to be exclusive to estate agents and mortgage brokers, but thankfully it is now far more accessible. There are a few well-known online companies that use data from the Land Registry and Registers of Scotland to present you with a collection of information that can be used to identify what a nearby property sold for and when.
The most recommended companies to use for this are:
Rightmove: simply enter your postcode or street address to find out what nearly properties have been sold for. You will also be able to narrow down your search by property type, which is useful to you can identify the sale price for properties that have the closest features and descriptions to your own.
Zoopla: similar to Rightmove, all you need to do is enter your postcode to get started. Due to archived data on the website, some listings come with more detailed descriptions of the property, particularly if it has been sold fairly recently. Zoopla also provides an estimate of what the property is currently worth.
Additionally, both Rightmove and Zoopla will often have even more details about the properties in your area, such as floorplans and photographs from the time of sale. These can be used to see any alterations that have been made to a building that may affect its value.
Using an online valuation tool
There are several companies you can turn to to get a quick estimate property valuation. The most popular ones are run by real estate companies Zoopla and Rightmove. Whilst not the most accurate of the options, you can use these as a rough estimate before you commit to paying for any valuation services.
The top free tools to use for an instant valuation are:
Zoopla: enter your postcode to get an instant estimate which is based on information such as historical sales data, property characteristics, sold house prices and asking prices.
Land Registry: input your property's address and basic information (e.g. whether you have a detached or terraced property) to get an estimated price.
Property Price Advice: you will need to complete a few questions on your property's features, and renovations completed, then provide your email address to access your valuation.
Mouseprice: one of the less extensive options for online valuations, you will only need to cover your postcode, property type, and the number of bedrooms to get your valuation. You will, however, need also to add your email address before you are given a result.
Analysing Historical sales data
Analysing historical data on house sales will give you an idea of the overall housing market, and it can be used to identify trends and monthly or quarterly changes. The data shows the number of properties sold in your location and the prices they sold for, which should give you an idea of what your property might be worth and whether it is a good time to consider selling.
The Land Registry collects data on house sales and uses it to produce the UK House Price Index, which can be broken down into average house prices by region and also types of properties. It is not always the most up to date, however, so it is often worth checking out alternative house price indexes to get the best overall view — these include Nationwide, Halifax and Rightmove, which all have their own indexes.
Checking local estate agents
Not only do your local estate agents provide the opportunity to see asking prices for local properties, but they can also carry out valuations for your property. In fact, your local agent will have excellent knowledge of the housing market in your area, meaning they can provide you with a more accurate valuation.
When getting a valuation from an estate agent, it may be tempting to get excited by the highest estimated value. However, it is best to check with an agent who has the most experience selling properties that are the most similar to yours, as this will give you the most realistic valuation. A local estate agent will take into consideration factors such as the property's features such as garden size, number of bedrooms, and the state of the property in terms of work needing to be carried out to sort out any faults or cosmetic damage. Additionally, they will know the surrounding area's amenities, including supermarkets and schools, which can drastically alter the property price you can ask for.
Overall, getting a valuation from an estate agent is one of the more intensive options as they will likely need to visit your home, but it does give the most accurate valuation and is worth choosing if you are actually thinking of putting your property on the market. For those who are just curious to find out an estimated price, online resources such as the UK House Price Index or Property Price Advice will usually suffice.