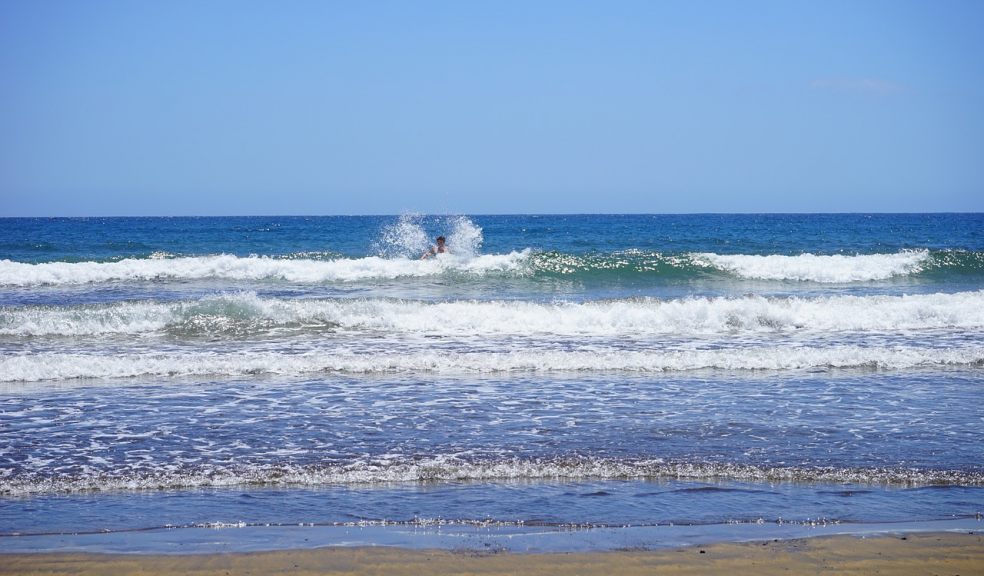 Teignbridge swim spots among the best in the country
Swimming spots in Teignbridge have reached bathing water quality standards with six 'excellent' ratings and one rated as 'good'.
Teignbridge has welcomed the 2016 results of water testing at more than 400 outdoor swimming spots in England – called bathing waters - published today by the Department for Environment, Food and Rural Affairs (Defra).
This is great news for beach-goers who can be assured that Teignbridge's bathing spots are among the best in the country.
Every year millions of people head to beaches to relax, supporting a seaside economy worth £3.6bn a year to the UK. That's why it's vital we look after water quality to encourage people to keep visiting our coast.
The results are based on weekly water sampling by the Environment Agency who visit each bathing water beach from May to September every year to see what levels of bacteria are present in the water.
In Teignbridge the classifications are as follows:
Dawlish Warren Excellent
Dawlish Town Excellent
Dawlish Coryton Cove Excellent
Teignmouth Holcombe Excellent
Teignmouth Town Good
Shaldon Excellent
Ness Cove Excellent
The bathing water quality standards are based on guidelines produced by the World Health Organisation (WHO) and were translated into UK law in 2015.
The news is particularly welcome in Teignmouth where the long-running Love Your Beach campaign involving a range of organisations, has worked hard to investigate causes of reduced water quality and raise standards.
The Love Your Beach Action Group is led by Teignbridge and involves Teignmouth Town Council, the Environment Agency, Teignmouth Harbour Commission, South West Water, the Town Centre and Development Manager, the Teign Estuary Partnership, Teignmouth Tourist Information Centre and district and town councillors.
Since 2014 the group has taken action to reduce pollution and make significant improvements meaning Teignmouth Town Beach has improved even further.

This includes:
• Teignbridge and the Environment Agency's successful installation of a specialist product under Teignmouth Pier in 2015 that discourages pigeons from using the area under the main pier buildings for roosting or nesting.
• South West Water installing a holding tank beneath Teignmouth's train station which reduced the number of spills of untreated sewage entering the bathing water during heavy rainfall.
• Teignbridge's 'Don't Be a Dumper' campaign which asked people to pick up any dog mess
• Business and community events
• Seagull proof bins and hawk kites to deter seagulls from the vicinity of the bathing water.
Cllr George Gribble, Teignbridge District Council's Deputy Leader and Executive member for Recreation and Leisure, said: "We are absolutely delighted with the results. We welcome this year's set of results as good news. Through the 10-year Council Strategy, Teignbridge has 10 super projects that have a positive and high impact on the economy, wellbeing and the environment. The Love Your Beach campaign fits neatly into our commitments to keep the district clean and place health at the heart of what we do.
"It's important we all continue to 'love our beach' and look after water to protect public health, keep the district clean and support our vital tourism economy."
Sir James Bevan Chief Executive of the Environment Agency said: "Water quality at beaches has improved again this year, over 98% passed the high standards and there are 287 Excellent English beaches. The Environment Agency has led successful work to protect people, tourism and the environment. We will continue to ensure bathing waters are maintained and improved further, so we need partners and the public to work with us to reduce pollution.
"We encourage all beach-goers to check water quality advice, this is available at every bathing beach and on our Bathing Water Data website."
Everyone can check the water quality standards for the local beach on the new Bathing Water Explorer website: http://environment.data.gov.uk/bwq/profiles/
The ratings are on a rolling programme so an unforeseen future pollution event could end up affecting the water quality meaning classifications can change and be revised down.