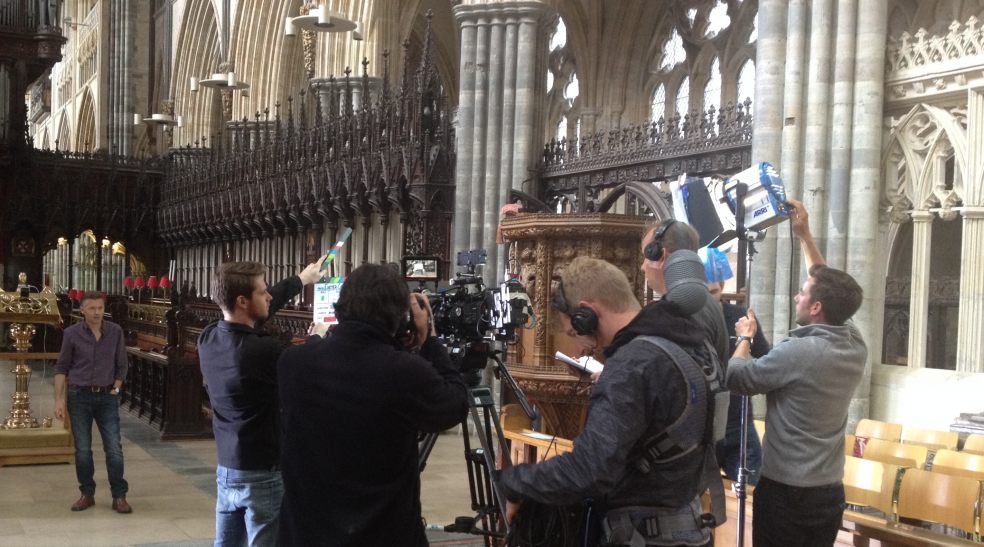 Lunchtime Bite: Exeter Cathedral Film Premiere
Tuesday 1st September 2015, 13.00-14.00
Rob Edmonds from NRG Film Productions
NRG (Tilted Vision) are the film company who have been commissioned to make a film capturing the most important and interesting facts and anecdotes about Exeter Cathedral. It is hoped the film will inspire and excite visitors, predominantly school groups, before they tour the Cathedral itself.
Discover the process that the production company followed in the making of the film and be one of the first to see their work at this exclusive screening.
Ticket Information
£3 adults, £2 Cathedral Concession*, available online or from 01392 285983
http://www.exeter-cathedral.org.uk/event/all-events/lunchtime-bite-exete...
*Friends of Exeter Cathedral, Cathedral Volunteers, Students and Residents' Cardholders only.