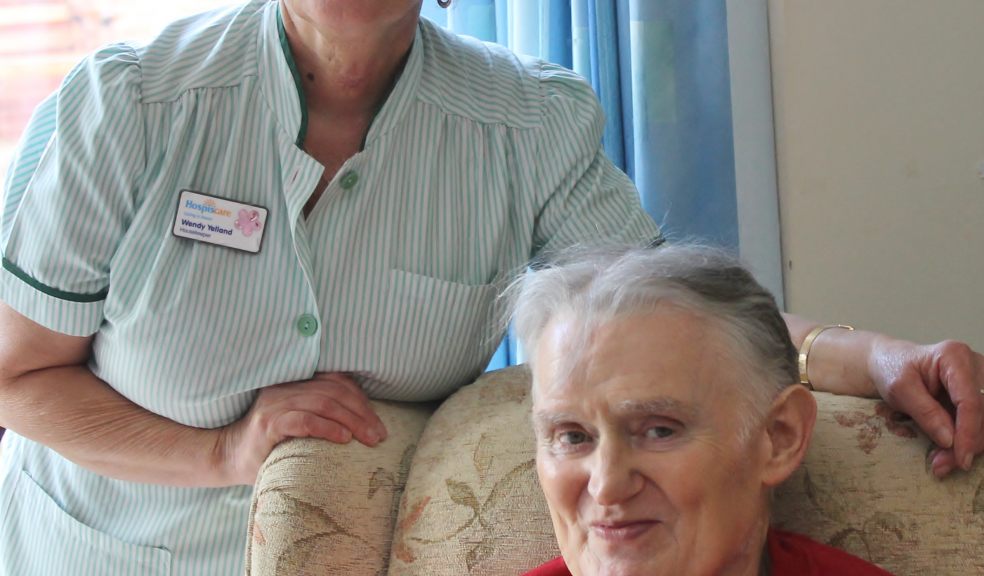 Hospiscare complains to BBC about "grotty" hospice storyline in EastEnders
Exeter's end of life charity Hospiscare has complained to the BBC about an Eastenders' storyline criticising a "grotty" hospice.
Hospiscare housekeeper Wendy Yelland, who works at Hospiscare's hospice in Dryden Road, was appalled after watching the story develop.
"A character in the show was dying and they ran a very negative portrayal of the hospice he was in," said Wendy. "When he died his daughter complained about her dad dying in a grotty hospice. I was so annoyed by that comment.
"The hospice they showed is not like any of the hospices I know – they showed a gloomy room, with gloomy staff.
"Here in Exeter we have bright, light rooms, beautiful views of our gardens, there are wonderful flower displays everywhere and my housekeeper colleagues and I work really hard to ensure the place is cleaned to a very high standard.  I am proud of our work here. All the staff and volunteers are cheerful, nobody walks around whispering, it's a place of laughter as well, of course, of sadness.
"People always say it's a beautiful place and everybody is so friendly and kind and nothing is too much trouble."
Hospiscare chief executive Glynis Atherton has written to the BBC. "We are very concerned by the BBC's dismal portrayal of hospices and the inaccurate picture this gives potential patients and families. They really ought to have done their research and visited a hospice before using such damaging material.
"It is ironic that today we have received our first five star award from our monthly patient and family survey. Our staff and volunteers work incredibly hard to create a warm, friendly, atmosphere and give the very best care; from the cleanliness of the rooms to our consultant led medical team which is especially skilled in end-of-life care and in the control of symptoms such as nausea and pain. We do our best to provide home comforts, with access to our gardens, freshly prepared meals and individual televisions or radios.
"We recognise that people will have emotional, spiritual and social needs as well as physical ones, and we have the range of expertise to respond to all of these needs. Patients and families may meet our chaplain, care managers, complementary therapists or volunteers."
Patient John Wonnacott from Tiverton, who came to stay at the hospice two weeks ago, said: "The hospice is first class. It's so friendly and lovely here. There's nothing I can fault."
One of the patients wrote in the survey: "As soon as you enter the hospice building one is quite overwhelmed with the calm and friendly atmosphere. I cannot speak too highly about the care and attention. The food is at least five star.  The Exeter hospice is my refuge."
Hospiscare receives a monthly independently run patient and family survey, called I Want Great Care – it lets patients leave meaningful feedback on their care, say thank you and help the next patient.
Hospiscare is rated on dignity and respect, involvement, information, caring, trust and support staff. April's survey revealed scores of five out of five stars for the hospice – previous scores have varied between 4.7 and 4.9.