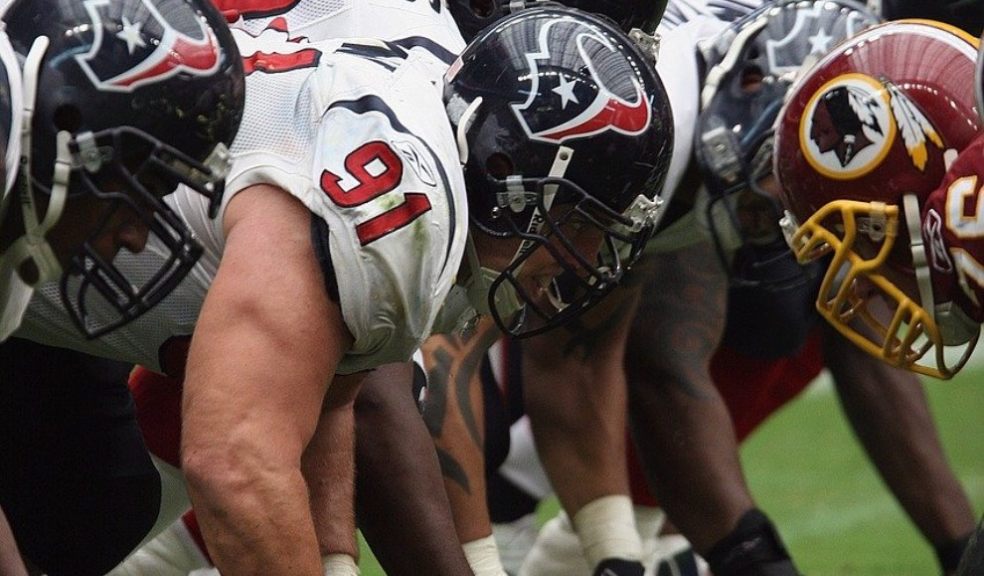 Sports video games that will save a sports lover's quarantine
The COVID-19 restrictions have not been lifted yet in many parts of the world, preventing many sports enthusiasts from attending matches in person. As a result, many of them started watching games from the comfort of their homes. Nowadays, you can stream NFL live without any difficulties, and the same goes for a bunch of other sports.
However, not everyone might find watching games satisfying. Such people choose to play video games related to sports instead. But if you are one of them, you probably know how difficult it is to find a good sports game. It might make you want to stick to your favorite ones instead of trying to find something new.
But we are here to make it easier for you! Below, you will find quite a few sports video games that are definitely worth paying attention to. Take a look!
American Football
Madden is considered to be one of the best American football simulators. It is a great looking game, and at times it gets so realistic that you can feel the whole crowd cheering for you. Aside from that, the gameplay makes use of really innovative mechanics, which allows you to get creative when it comes to your strategy.
All in all, if you find yourself craving for a really exciting and lifelike stadium experience, make sure to give Madden a try!
Tennis
Video games related to tennis have been around for quite a few decades now. But as time went on, they started to look and feel more and more realistic.
Thanks to the development of gaming consoles, the famous Sonic Superstars game series and more complex products like Top Spin hit the shelves in the 2000s. And while you can give these old classics a try, there are many more tennis video games out there that are newer and cooler.
For instance, you might have already heard about Tennis World Tour 2 and AO Tennis 2, which were released in 2020. Both of them will allow you to enjoy playing tennis in all its glory and you will not even have to get up from the couch!
Hockey
If you like hockey video games, you might have already heard a lot about EA Sports. They released a great ice hockey game called NHL Hockey back in the 90s. Since then, they have managed to publish an entire series of professional ice hockey simulation video games!
NHL 21 is the 30th installment in the NHL games series. It features realistic physics of throws and collisions, as well as interactive game mechanics. Since it looks quite fancy and flashy, it will definitely prove to be a great source of entertainment when you are stuck at home!
Basketball
When it comes to esports, basketball has got much further than most other video game sports simulators. In fact, they have been around for so long that they have been featured in some of the first large esports tournaments in the world! And NBA 2K is one of these games.
It is a series of basketball sports simulation video games that have been developed and released annually since 1999. NBA 2K21, the latest installment in the series, provides sports lovers with a bunch of new features. So, if you like basketball, you should definitely give this game a shot!
Motorsport
What about taking a break from team sports and trying your hand at racing video games? From the long list of racing simulators, it is worth mentioning the F1 video games series published by the Codemasters studio!
This game is one of the most detailed racing games in gaming history. Cars and race tracks are really detailed. As a result, the higher the difficulty level, the more things you will need to pay attention to. They will range from fuel consumption to different weather conditions.
Once you prove your racing skills on the track, you have to maintain your reputation outside of it. You will need to make the right image moves, improve your relations with the team, and answer questions from reporters. If you are a big fan of racing games, this game is worth checking out!
Conclusion
In conclusion, video games have become more popular than ever during the lockdown. There are so many different titles that you are bound to find something interesting, no matter what your hobbies are.
When it comes to video game sports simulators, you should be able to find anything that you can think of. It does not matter whether you love horse racing or figure skating - you can be sure that a game related to that sport has already been published.
So, do not wait and try to find a new sports video game to play! Who knows, you might get lucky and discover your new favorite video game!