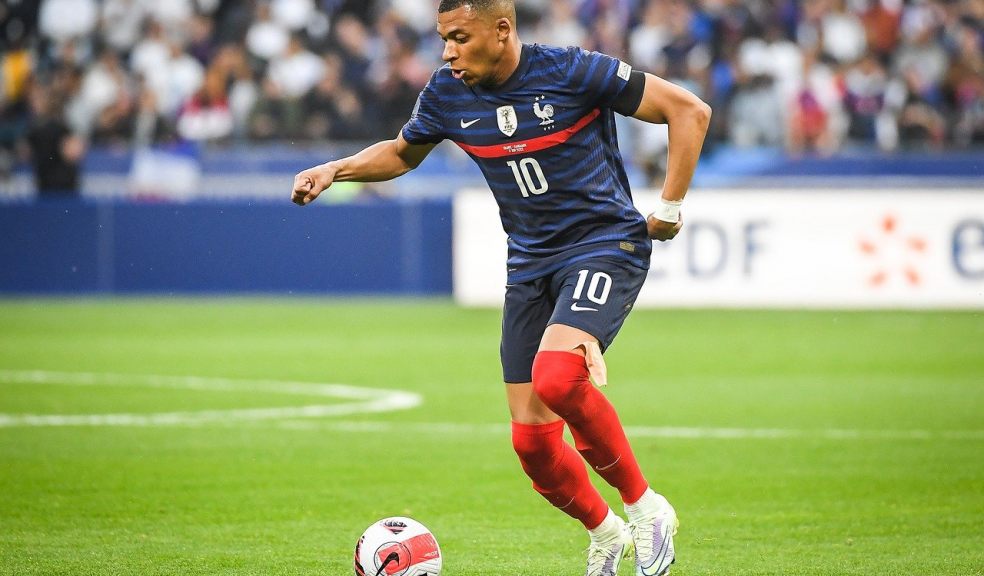 Kylian Mbappé, PSG and Real Madrid: Is Money the New Passion?
Kylian Mbappé was born on 20 December, 1998 in Paris, France and was raised in Bondy, Seine-Saint-Denis. His father, Wilfrid Mbappé was born in Cameroon, while his mother, Fayza Lamari, was born in Algeria. Kylian's family certainly has sports running in their blood since his mother, Fayza Lamari is a former handball player while his brother, Ethan Mbappé played for PSG under 12 in 2018 and currently plays for FC Paris Saint-Germain U17. His father is also a football coach and has been Kulian's agent. His undeniable talent has made him a great stake in the top 20 betting sites in the UK.
Childhood
As a child, his idols were Cristiano Ronaldo and Zinedine Zidane, a French football legend. His favourite team was Real Madrid. He was extremely talented and while playing football as a child; he had to be paired with children older than he was. As Alrouche, President of AS Bondy, stated, "he( Kylian Mbappé) had techniques and vision that most children don't have..."
Career Evolution
Kylian began his professional career at AS Bondy with his father Wilfrid Mbappé as his coach and agent. At the age of 11, he moved to Clairefontaine Academy and was equally impressive at the academy. His stunning performance made several clubs, including Real Madrid, interested in signing him. Kylian eventually settled for Monaco after visiting both Real Madrid and Chelsea. Upon getting to Monaco at the age of 16, Mbappé joined their B team in October 2015. In just three weeks, they promoted him to the primary team. On March 6, 2016, he signed his first professional contract with Monaco and while at the club; he proved just how exceptional he is, scoring game-defining goals for his team. He also admitted to learning the valuable skills he lacked while at Monaco.
Move to Paris Saint-Germain
Mbappé began a new chapter in his professional football career by joining PSG on loan on 31 August 2017, at ‌18. At the end of his loan-transfer at PSG, he wanted to sign with Real Madrid, however Zidane, then-coach of Real Madrid, did not assure him a spot at the club's primary team. He was convinced by Unai Emery, then-PSG coach, to make a permanent move with the club. He eventually signed with the club in 2018 for a rumoured €180 million. In his time in PSG, he has been named 3x French Player of the Season, Player of the Year, 4x Ligue 1 Top Goal Scorer, UEFA Nations League, World Cup, 2 French League Cups, 2 French Cups and 5 French Championships.
Style of Play
He plays as a forward and plays with his right foot. We know him for his insane dribbling skills, intense speed and swift finish. His ability and precision earned him top goal scorer numerous times in Ligue 1.
Aborted Transfer to Real Madrid
On August 14, 2021, French fans booed him because of his decision to move to Real Madrid at the end of the season. Kylian, however, extended his contract with PSG from 21 May 2022 to 2025. This resulted in a serious backlash from some Real Madrid players, with fans calling him names. According to Sky Sports, Mbappe's extended contract includes a £4 million monthly wage. This places him as the highest-paid player in the world. This figure has prompted the conclusion from many fans that Kylian's decision to stay at the club as a result of the enormous monthly wage. Others say his decision was never born out of passion but money. As a long-time fan of Real Madrid, his refusal to sign with Real Madrid was undoubtedly a shock to many. He apparently called the President of Real Florentino Perez and turned down the offer. Whether his decision was born out of passion and obligation to his club and country or the money, this can only be answered by Kylian himself. Compared side by side in terms of achievements, Real Madrid is ahead of PSG. In European football, Real Madrid has an astonishing 20 trophies. It has 8 Champions League titles, 2 UEFA Cups, 4 UEFA Super Cups, 12 Spanish Super Cups, 19 Spanish Cups, 4 FIFA Club World Cups, 35 times Spanish Champions etc. PSG has 10 French Championships, 14 French Cups, 9 French League Cups, and 10 French Super Cups.
No doubt, Real Madrid has achieved more than PSG, which has only conquered France.