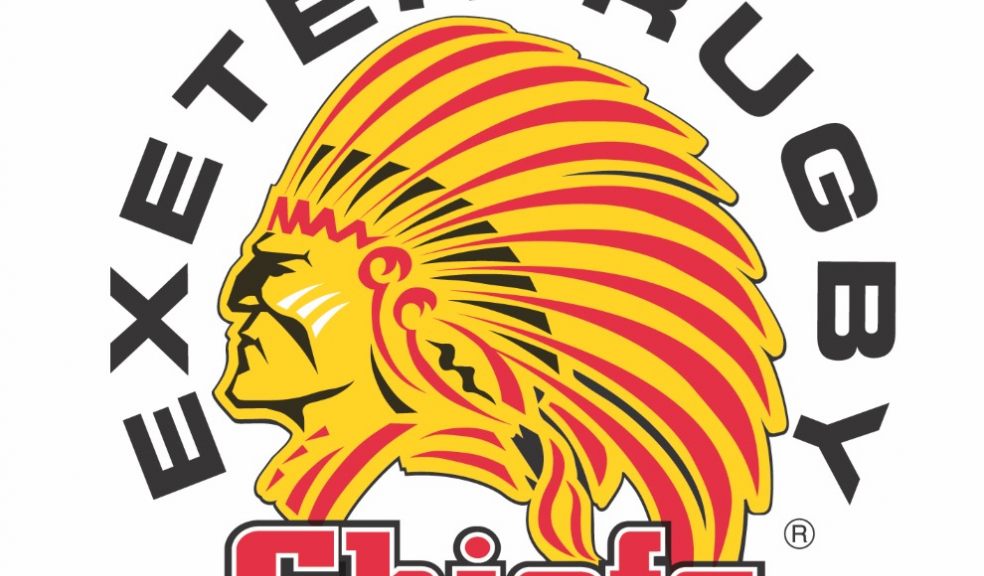 Moon will continue to shine, insists Baxter
Rob Baxter insists Ben Moon is already delivering on the promises he made when he penned his new contract with the Exeter Chiefs.
The long-serving England international this week became the latest Chief to pledge his future to the Devon club, agreeing terms on a new long-term deal at Sandy Park.
Before penning that contract though, Director of Rugby Baxter was keen to gauge just where the 30-year-old envisaged his career going over the next few years.
Baxter said: "I don't mind telling you, it's the biggest question that goes through my mind every time I re-sign a player who has been here years or is getting slightly older. Is the big risk that you can re-sign them the day they decide to take it easy and see out their career.
"I spoke to Moony face to face and asked him: 'where are you?' 'what are you expecting?' and 'how much do you want to play?'
"We knew it had to be a honest conversation between the two of us because it's important we we need to know where we both stand. To be fair to Moony, he agreed the deal a while ago, but since then I actually think he has played some of his best rugby since he re-signed and committed to us. He is fulfilling on all the things he promised when he sat down to talk about his contract, so for me that is the biggest test of him as a man that I can say."
Since making his debut for the Chiefs at home to Sedgley Park back in 2008, Moon has since gone on to represent the club on 259 occasions, scoring 11 tries in the process. A key cog in the Exeter pack of eight, his form in recent years has also been rewarded at international level, where he has now featured eight times for Eddie Jones' England.
Baxter continued: "Moony has been here for a long time now, but the nice thing for me being here a long time also is I can remember him being a young lad and running around in those early years. I remember having a few conversations with Robin Cowling, asking him 'will he big enough?' 
"Robin assured me he would be fine and ever since I can see the development he has made each year. Initially he started to breakthrough - and quite rightly so - but he ended up being behind Brett Sturgess, who was like 'Mr Reliable'. Sturge would come in and spend more time in an individual review talking about why I had taken him off for ten minutes and why I had not left him on for the full 80.
"For a prop, that's quite unique, but he was ver durable and that limited Moony for a little while. What it did do, however, was allow him to mature mentally, physically and emotionally into a very good player. Then, when he did take over from Sturge in a big way, it was probably the right time for both of them and since then he has thrived.
"To think he has not just been a good player, but he's kept improving and being a big part of what we do each year is just fantastic. In the last few years, that form has rightly earned him international recognition, where he's gone away with England and played very well for them too. To see that continual improvement is fantastic, but I still like to think there is still a bit more in Moony."
Certainly, his displays this season show that Baxter should have no worries moving forward.
Baxter added: "I will hold my hands up and say he's carried more, gained more metres and busted more tackles in the last two or three games than he has in a whole season before. The impressive thing for me is that I can still see him developing, especially around the set-piece which, as many people know, is a key element of what we want to achieve. Over the years Moony has been a key part of that and has helped create the backbone of what Exeter Chiefs is all about."
Equally, as one of the club's senior stars, he plays a key role in creating and developing the culture and future of the Chiefs, a point underlined by Baxter himself.
"Any culture has to be passed on by guys who deserve to be on the field, that is what makes it work," continued Baxter. "Since we got promoted the number of those more senior guys has dwindled for a couple of reasons. One is age, of course, but the other is some players have been able to adapt, change and develop better than others. Moony has been one of those who has been able to adapt and develop, but he was also at the right age to thrive and work hard to make that happen. For me, that is what passes on culture better than anything else.
"Someone who is walking away and guys think is an 'old fart' doesn't pass on culture all that well. However, a guy who they see training every day and performing at the weekend, they pass that culture on vert well. That is what Moony has been able to do, as well as adjust things in his development and his game to make him move on.
"We are a totally different club now to what we were a few years ago. The club has changed dramatically in the last ten years. Five or six years ago we weren't even in the top four, not in finals each year, not winning titles, yet we have move on from there. These guys who have survived are the ones who want to move the expectations and the challenges forward and Moony is a huge part of that."