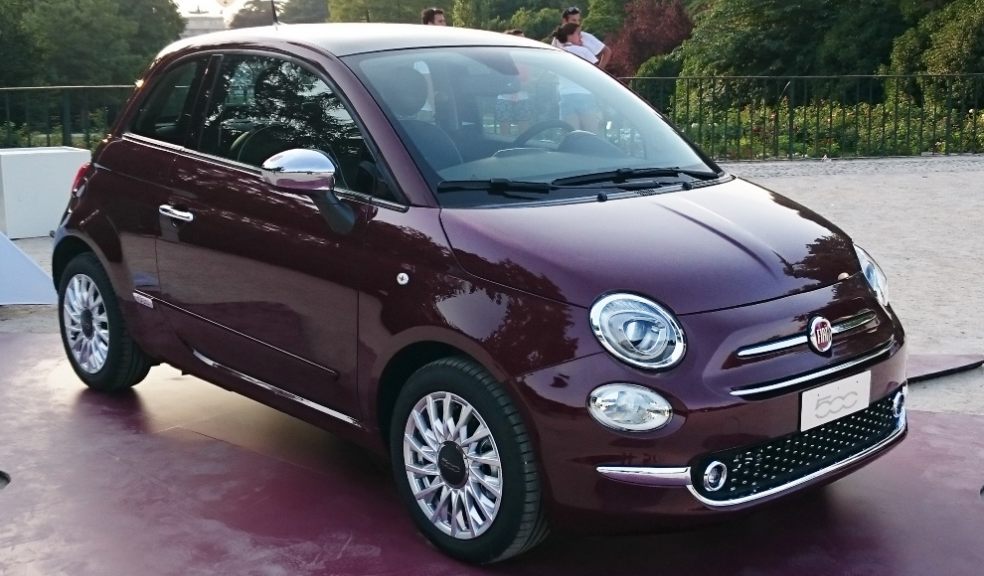 A History of the Iconic Fiat 500
The Fiat 500 is arguably one of the most iconic cars sold in the UK today. It's instantly recognisable from its dinky proportions and dome like shape with a quirky retro styling that pays homage to its roots in the mid-20th century.
Since then the Fiat 500 has come a long way, from its humble beginnings as an affordable car in post-war Italy to a resurgence in 2007, the Fiat 500 has enjoyed success on more than one occasion thanks to its seemingly unending popularity
With the latest release of the ground breaking Fiat 500e all-electric model earlier this year and the Fiat 500 Hybrid 12 months ago, the Fiat 500 is all set for decades of more success. And with the face of Italian motoring changing with the times, it feels like an opportune moment to take a look back at the history of a true motoring legend, which has been intertwined with Italian motorsport and its culture for more than half a century.
Birth of the Fiat 500
The launch of the original Fiat 500 took place in 1957. As post-war Italy was slowly recovering, Fiat saw a market for a small, cheap, functional and economical car. The result was the Fiat Cinquecento, meaning 'Fiat 500' in Italian.
Designed by Dante Giacosa, the original model was just over nine-foot-long, with power coming from a 497cc two-cylinder engine. The rear-mounted engine provided impressive agility making it the perfect car for nipping through ancient Italian streets, many of which were not built to accommodate cars. As such, the 500 quickly gained a reputation as the perfect city companion, effectively becoming the world's first 'city car'.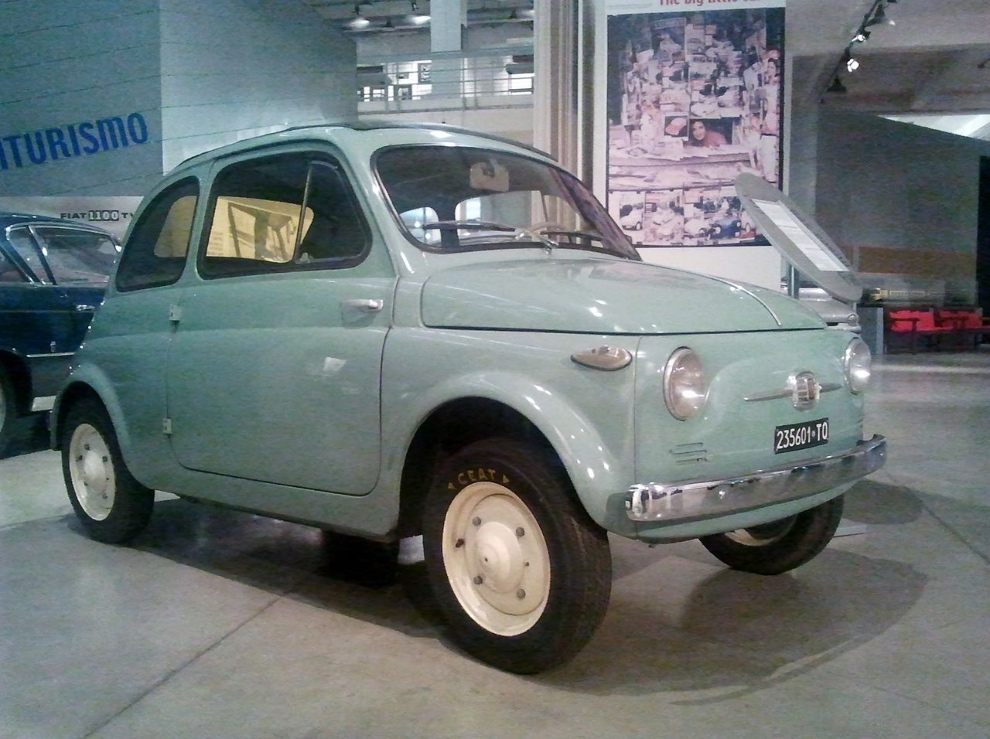 The Fiat Cinquecento became known as the 'people's car' with almost four million built between 1958 and 1975 when production ceased. Let's take a look at some of those models in closer detail:
1958-1960 Fiat Cinquecento Sport
Following a successful launch in 1958, Fiat introduced a Sport version of their Cinquecento model. With a larger 499cc engine and 21.5hp, it was slightly gutsier than the standard model. Style-wise it came with a metal roof and was available with sporty red racing stripes.
1960-1975 Fiat Cinquecento Revisions
From 1960 to 1975, the Cinquecento underwent several cosmetics revisions. Fiat offered a 500D model in which the sunroof only folded partway and an estate version with more practicality known as the Fiat 500 Giardiniera.
1965 Suicide Doors Removed
In 1965 Fiat made a controversial move by removing the suicide doors. Up until 1965, Fiat hinged the doors at the rear. However, increasing safety standards meant that these doors no longer cut the grade. At the time, the move was unpopular, as many men complained it would mean they could no longer look at ladies legs as they got out of the car, hardly believable in today's society.
1968-1972 Fiat Cinquecento Lusso
From 1968-1972, the Fiat 500 Lusso or 500L was available for those looking for something a little more luxurious. With chrome exterior detailing, a modern interior, black steering wheel, plastic dash, reclining seats and carpeting, it heightened both the exterior appeal and on-board ambience.
1972 Fiat Cinquecento Rinnovata
In 1972, Fiat introduced the Rinnovata or 500R. It came with a larger 594cc engine with 23hp and also featured a synchromesh gearbox for smoother transitions.
End of an Era
After 18 years in production, things finally came to an end for the Fiat 500 in 1975. As the seventies progressed, the Cinquecento fell out of trend and Fiat ended production to pursue new models.
The Modern Fiat 500
In 2007, Fiat reinvigorated the Cinquecento. Taking inspiration from the seventies model, the new Fiat 500 featured iconic retro styling and proved an instant hit.
Despite being substantially larger than the original model, it was still dinky compared to many modern cars so could offer great versatility as a city runner. When first introduced, over 500,000 personalisation combinations were available, and people went wild creating a Fiat 500 that was truly unique to them.
Along with commercial success as one of two bestselling Fiat city-cars, the Fiat 500 enjoyed critical acclaim also, winning European Vehicle of the Year in 2008. By 2012, Fiat had manufacturer more than a million Fiat 500 models to be shipped around the world, most notably in neighbouring European countries where Italian flavour and style resonated.
2015 Style Update
After eight years on the market, Fiat decided it was time for a styling update. The 500 was relaunched with a refreshed look, all-while retaining all of its classic character and appeal.
The new model featured new headlights, larger fog lights and a redesigned grille. Inside also got a host of new technologies like an infotainment system and the choice of three new engines for better fuel economy. On top of that, enhanced safety features ensure that it complied with ever-increasing safety standards.
Fiat 500 Hybrid
In 2020, with growing pressure to improve emissions further, Fiat released a new Fiat 500 Hybrid model. The model has a mild hybrid system, so there is no need to plug the car in. However, unlike many rivals, the hybrid Fiat 500 you cannot drive using electric-only power.
As with many hybrid systems it relies on regenerative braking, which captures energy usually lost when braking. Fiat claims it offers a 19 per cent reduction in CO2 emissions compared to the standard 500 model.
Fiat 500 Electric
However, it is the Fiat 500 Electric which is the game-changing model that is key to ensuring the future success of the 500 nameplate. While looking similar to the Fiat 500 we all love, underneath, everything has changed thanks to the battery-powered electric motor.
Released this March, the entry-level model comes with a 94bhp electric motor capable of 0-62mph in 9.5 seconds. WLTP testing has proved the 23.8kWh battery enables 115-miles on a single charge.
For those looking for greater range, the higher-powered electric Fiat comes with a larger 42kWh battery and a 199-mile range. Plus, as it is compatible with 85kW rapid charging, you can boost the charge from empty to 80% in just 35 minutes.
Standing the test of time
The past 50 years has laid witness to unrelenting social change, from the post war years through to the technological advancements of the late 20th century and now the push towards electric vehicles and carbon neutral production. For manufacturers to stay relevant they've had to innovate or risk getting left behind.
It astonishing to think that a car born out of the post war years can still be relevant today, given the surging popularity of SUVs and the changing ways which people live their life. But with the successful launch of the new Fiat 500e, the Fiat 500 has truly stood the test of time. And even while the petrol model has given way to the new mild hybrid range, the Fiat 500 is still one of the bestselling A-segment city-cars in Europe.