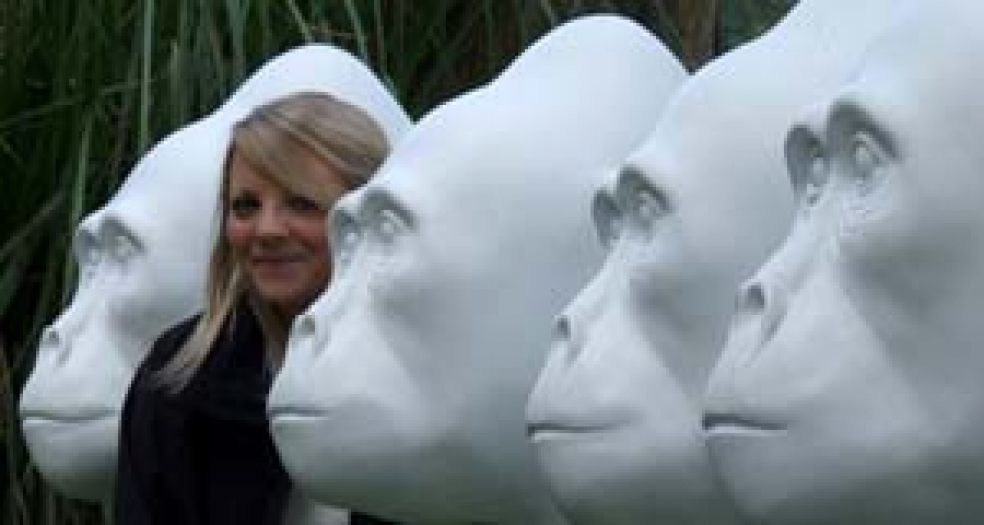 Gorillas heading to Exeter to celebrate birthday!
The South West's top zoo is celebrating its 90th birthday with an ambitious plan combining art, conservation and the community.
The Great Gorillas Project will bring a host of life-size model gorillas out into the streets, parks and open spaces of the English Riviera and Exeter. The gorillas, sponsored by businesses and community groups and painted with original designs by local artists, will be displayed in public, creating a unique art trail.
The official launch, which will feature a spectacular arrival courtesy of Greenway Ferry Pleasure Cruises, takes place on Tuesday 23rd October, starting at Princess Pier, Torquay, at 12.50pm with a reception at the Old Market House in Brixham, courtesy of St Austell Brewery.
Pippa Craddock, Paignton Zoo's Director of Marketing and Development, said: "The Great Gorillas Project will be a world class mass public art event. It is a celebration of 90 years of conservation at Paignton Zoo and a thank you to our local community for all the support over the years. It will also raise awareness and funds to help the Cross River gorillas of Nigeria, the world's most endangered species of gorilla."
For 10 weeks in the summer of 2013, life-size gorilla sculptures will inhabit streets, parks and open spaces, showcasing the wealth of artistic talent in the area, while highlighting both the conservation threat facing wild gorillas and how the local business community can make a difference.
The Great Gorillas will be invading the streets between August until October 2013 before being auctioned for charity on Wednesday 6th November 2013.
The Great Gorillas Project will not only enable Paignton Zoo to continue its vital conservation and education work, it will also help the work to save the Cross River gorillas from extinction. The Cross River gorillas closely resemble the lowland gorillas at Paignton Zoo.
Found along the southern section of the Nigeria-Cameroon border, fewer than 300 Cross Rivera gorillas remain in the wild. It is the most endangered African ape, ranking among the world's 25 most endangered primate species. Illegal hunting for bushmeat and habitat loss threaten the future of Cross River gorillas.
For more information go to www.greatgorillas.org.uk