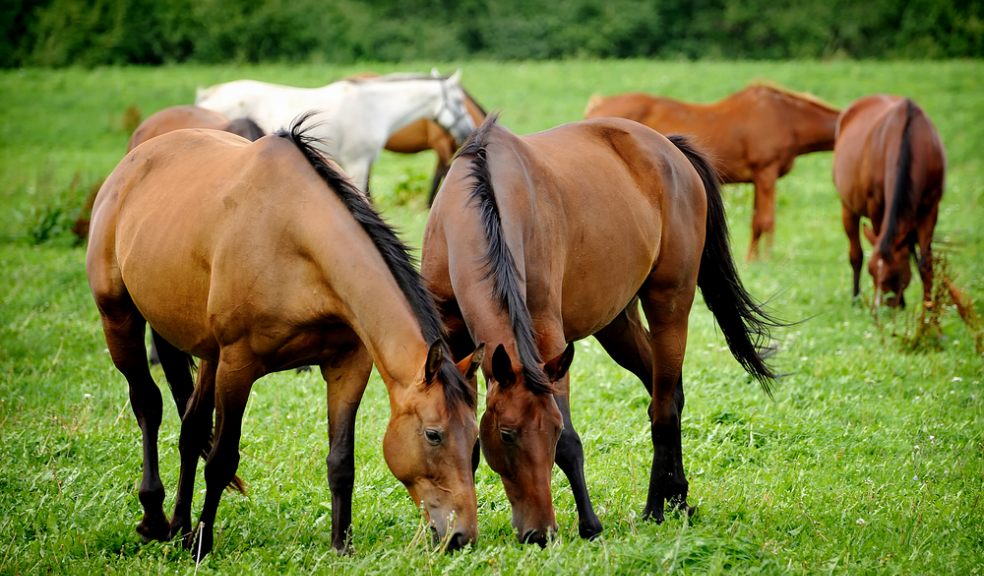 Charity hopes 2014 will really be the Year of the Horse
As Friday 31 January 2014 marked the beginning of the Year of the Horse in the Chinese calendar, the RSPCA is announcing a huge rise in the numbers of horses rescued and taken in by the charity in England in 2013.
The charity is also highlighting some of the incidents from the past year that made 2013 unlucky for our equine companions.
Figures show that the number of horses taken in or rescued by the charity in England rose by 69 per cent compared with 2012.  In 2013, the RSPCA rescued, collected or took in 1,526 equines, compared with 901 the previous year.  These horses included those rescued*, taken in after being abandoned or neglected, signed over following court cases or given up by their owners.
The RSPCA is always seeking new homes for its many horses, ponies and donkeys, with 165 being adopted between July and December 2013 and another 159 in the adoption process.  At the moment the charity has 800 horses in its care.
RSPCA chief inspector Cathy Hyde said:  "We have just four equine centres in England and none in Wales.  They are able to take in around 100 horses at any one time, leaving the majority of equines in our care in private livery.  The RSPCA still funds the care of these horses and it costs us more than £4million each year to do this.
"The horses we take in are often the most neglected which means they prove to be the most expensive and challenging to rehabilitate.  Usually, as well as not being provided with basic feed and care, they will never have seen a vet, been wormed, seen a farrier or been vaccinated.
"However, we work hard to rehabilitate these horses and desperately need people to rehome them and also to foster the younger equines that aren't ready to go out to permanent homes.  However, if people aren't able to take in a horse they can also donate towards the care of our horses via the Sponsor a Stable Block scheme."
The situations dealt with by the RSPCA in 2013 included a dramatic rescue in which a pony left dangerously tethered next to a cliff was left dangling from his rope in Suffolk; 46 horses that had to be removed from a field in Hampshire after being left without sufficient grazing; two emaciated colts found dumped in West Yorkshire; an injured pony left abandoned in the West Midlands and two ponies dumped and left to die in Kent.
There were also several incidents involving multiple horses, some of which had been left without adequate food, water or veterinary treatment and others that were at risk from rising flood waters.
RSPCA head of public affairs David Bowles said:  "2013 wasn't a good year for horse welfare.  We've been out to thousands of horses that have been left abandoned or fly grazed, many of which are victims of the rising cost of feed and care combined with a drop in the price they can fetch at market.  This means that irresponsible owners often leave their animals to breed indiscriminately and fail to provide them with even the most basic level of care.
"It hasn't all been bad news, however, as the Welsh Government has just introduced new legislation to tackle fly grazing and abandonment problems and we are urging Westminster to do the same in England or we could see a rise in horse abandonments in England.  The demand to rehome horses at events like Equifest and Your Horse Live has also given us hope, along with some of the happy endings we've been told about by our adopters.
Mr Bowles added:  "We still want to see greater enforcement of microchipping and passporting legislation so we can identify those horses left to graze on other peoples' land.
"What we need people to do now is to keep raising the issue with their MPs but also to help us fund the care of our horses and to consider rehoming a rescue horse rather than buying one."
To find out how to rehome a horse from the RSPCA and to see a selection of the horses available for rehoming please visit http://www.rspca.org.uk/allaboutanimals/horses
To find out more about sponsoring horses in our care please visit http://choices.rspca.org.uk/Appeal/sponsor-a-stable-block
*Most horses that are rescued have owners and return to their care rather than coming into charity care after their rescues.