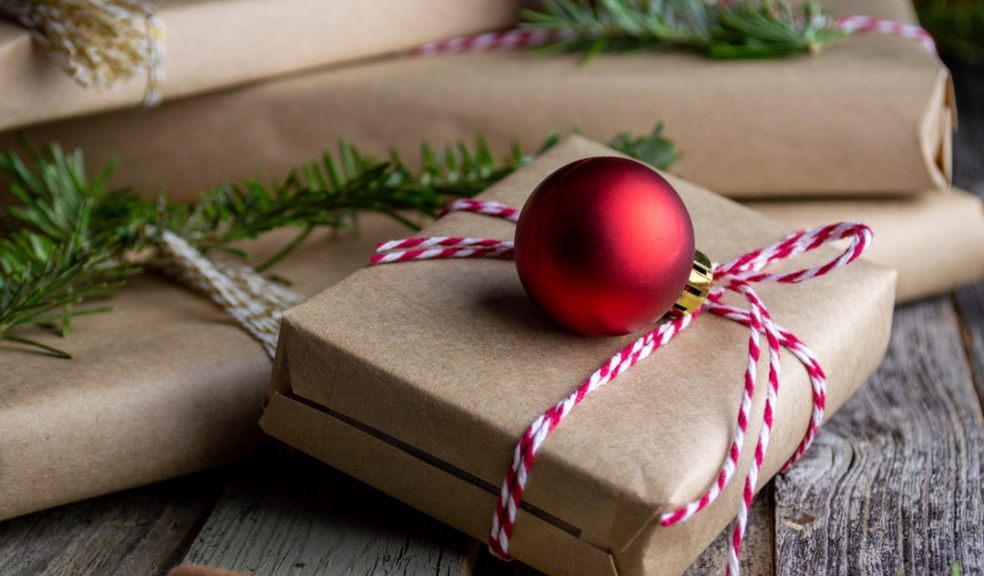 12 thoughtful gifts for hunters perfect for any occasion
There are so many benefits that come along with hunting.
Hunting provides people with food. It also helps control certain animal populations. And it even allows families and friends to form stronger bonds. When people hunt together, they're able to create connections they wouldn't have otherwise.
Do you know someone who enjoys taking advantage of all the benefits of hunting? Encourage them to hunt more by giving them one of the many gifts for hunters. They'll have even more fun hunting than they already do when they put your gifts to good use.
Take a look at 12 gifts for hunters that would work well for almost any occasion below.
1. Rifle
When is the last time the hunter in your life purchased a new rifle for their hunting adventures?
If it's been a while now, one of the best gifts for hunters that you can buy is a new firearm. A hunter will be soexcited when they open it up on Christmas or their birthday, and there will be tons of anticipation around their next hunt when they know they'll get the chance to test out their new rifle.
With all of that being said, you should take the time to try and figure out which rifle would work best for the hunter in your life. There are certain types of rifles that can only be used to hunt certain types of animals. And the last thing you want to do is buy a hunter a gun they can't use.
2. Ammunition
Does the hunter in your life already have a rifle that's on the newer side? Or do they have so many rifles that adding another one to the mix just wouldn't make sense?
No worries! There's another thoughtful—not to mention practical—gift that you can buy for them that they'll appreciate. You can pick up a bunch of ammunition that they can use when they go hunting from now on.
This is, much like a rifle, a gift that you'll need to do some research on prior to purchasing it. There is specific ammo that's designed to work with specific rifles. There is also certain ammo that can't be used to hunt some animals.
But if you're able to get access to a hunter's current ammo stockpile, you can see exactly what they use and add to their collection. This gift will definitely go to good use at some point.
3. Trigger
Have you noticed that a hunter has been complaining about the trigger on one of their rifles a lot lately? This is a pretty common complaint among hunters who are serious about their sport.
If you sense a hunter might not be thrilled with the performance they're getting from their current trigger, help them change that by providing them with a new trigger. By giving them something like a Timney Trigger, you'll change the way they hunt from now on.
4. Tree Stand
Some hunters like to hunt by foot. They get out into the woods and spend almost all day moving around and trying to hunt down their prey.
Others prefer to remain stationary. They sit up in tree stands and wait for their prey to come to them.
If you know a hunter that falls into the second category, supply them with a tree stand. It'll allow them to set up shop wherever they want and hunt from high up in a tree.
There are a handful of different types of tree stands, including:
Hang-on tree stands
Ladder tree stands
Tripod tree stands
Climbing tree stands
There are also tower and box blinds that will help a hunter stay undercover in the middle of a hunt. Check out some of the different tree stand options and pick up the one you think a hunter will like best based on their unique hunting style.
5. Binoculars
Regardless of whether hunters like to move around when they hunt or stay in one spot, they can always use a trusty pair of binoculars. Binoculars allow them to get a lay of the land when they're out hunting.
Binoculars can get beat up over time, though, which can prevent them from giving hunters the best views. Change that by investing in a pair of high-quality binoculars that'll let a hunter see what's out in front of them.
As a bonus, a person will also be able to use binoculars for other activities, like bird watching, when you give them as a gift.
6. Trail Camera
Technology has changed hunting in a number of ways over the years. For example, most hunters can get away with not knowing how to use a compass these days since smartphones and GPS systems can lead the way for them.
Trail cameras have also become must-have tech items for many hunters. They can be positioned on trees so that hunters can closely monitor the movement of animals even when they're not out hunting.
Trail cameras aren't necessarily as expensive as you might think, either. There are some you can buy as gifts for hunters for under $100.
7. GPS
We just mentioned how important GPS systems have become to some hunters, so we should bring them up as one of the other tech gifts for hunters that you should consider.
It's still important for all hunters to know how to use a compass. But more often than not, hunters will spend most of their time using GPS systems as opposed to compasses to find their way around.
Hook a hunter up with a GPS system that'll let them know exactly where they are, no matter how remote their location might be.
8. Hunting Backpack
Take a look at what a hunter is carrying all their hunting gear around in at the moment. Does it look like it's seen better days?
If so, a new hunting backpack might be in order. They can use their new backpack to stash everything from their binoculars to their food and drinks when they're hunting.
A hunting backpack might not seem like the most important tool for hunters. But you would be surprised by how uncomfortable some hunting backpacks can be. They can ruin an entire hunting trip for a hunter if they're not careful.
Get something that's large enough to hold all their gear but not so large that it's going to hold them back when they're hunting.
9. Hunting Knife and Knife Sharpener
In the event that a hunter is able to successfully bag an animal on a hunt, a hunting knife will come in handy. They can use the hunting knife that you gave them to skin the animal and cut up the meat that it provides for them.
But over time, their hunting knife is going to get dull on them. So in addition to setting them up with a knife, think about throwing in a knife sharpener to go along with it. It'll give them everything they need to prepare an animal after hunting it down.
10. Hunting Scents and Attractants
There are some people that will try to tell you that animals don't stand a chance when it comes to putting up a fight against hunters. But this couldn't further from the truth.
Many animals, like deer, have an incredible sense of smell that helps them when they're being hunted. They can smell deodorant, soap, cologne, and more from hunters and identify where hunters are at so that they can steer clear of them.
To combat this, many hunters will use products that don't produce any noticeable odors. They'll also use hunting scents and attractants to flip the script and attract animals to come in their direction.
These hunting scents and attractants will only require a small investment on your part. But they'll be a huge hit as gifts for hunters, especially if hunters ever have success as a direct result of them.
11. Long Underwear
If you want to purchase gifts for hunters without breaking the bank, we've brought up a couple of cost-effective options so far. Trail cameras and hunting scents and attractants are both very affordable.
But if even those items are too expensive, why not just go with something like long underwear for a hunter instead? It gets coldwhen you're out hunting, which is why long underwear will be such a good gift to give to a hunter.
Come to think of it, it could very well be the most thoughtful gift on this whole list. Long underwear will keep a hunter all warm and toasty at any time of the year.
12. First-Aid Kit
When hunters are out in the middle of nowhere hunting, they don't have easy access to medical care. By equipping them with a first-aid kit, you could potentially save their life one day.
If nothing else, you'll provide yourself with the peace of mind that comes with knowing a hunter has everything they'll need to take care of cuts, wounds, and other injuries while hunting.
Order These Gifts for Hunters Today
As you can see, there are so many kinds of gifts for hunters out there. And this is only the tip of the iceberg!
There are dozens of different things you can buy for a hunter to help them improve their hunts. It's all about finding the right gift for the hunter in your life.
Read our blog to find out about some of the other gifts you can buy for someone special.