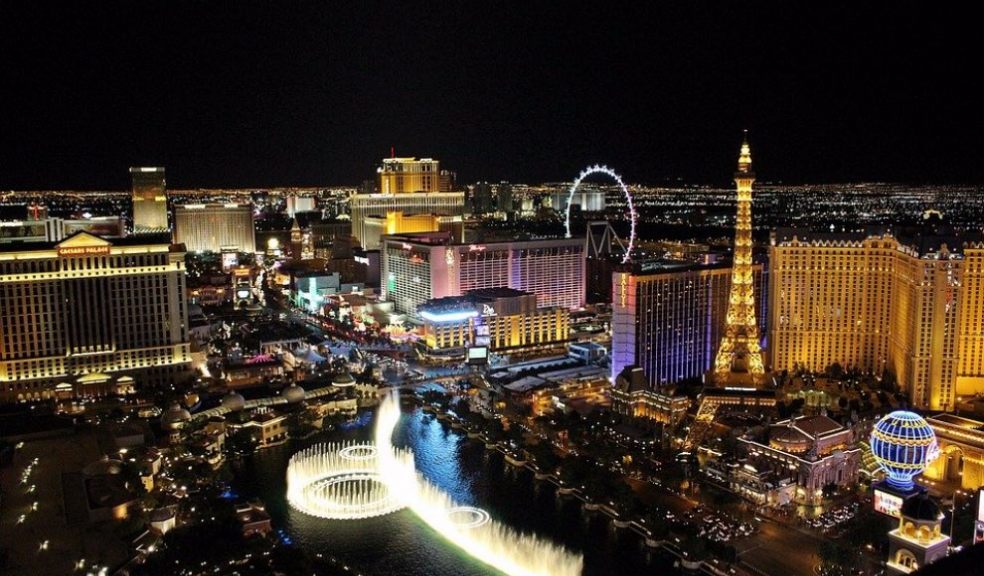 Can you do Las Vegas on a tight budget?
When you sit down to draw up a host of potential destinations to go on a budget holiday in 2020, Las Vegas is unlikely to appear at the top of your initial list. However, that's more often than not due to a lack of education on "Sin City." Rather we tend to dismiss it because it seems to be out of reach for everyday holidaymakers. 
But this isn't the case at all. In fact, this city in the heart of the Nevada desert is more appealing to budget-conscious travellers than ever before. Despite all the glitz and glamour of the Vegas casino scene, there is so much to see and do without breaking the bank, as this article will show.
Cheap hotels can be found even on the Las Vegas Strip
You'll be pleasantly surprised to find that accommodation in and around the Las Vegas Strip isn't always extortionate. Sure, you can find casino resorts that will charge you several hundred dollars a night for suites with dedicated Jacuzzis and complimentary minibars, but there are some more functional alternatives for financially savvy travellers. 
Hotels on your hit list should be Excalibur, The Linq, Bally's, Flamingo, and Luxor. All of which offer affordable room rates of less than $100 per night, some cheaper than others. Of course, if you're paying that amount of money, don't expect incredible furnishings or views, but you don't go to Vegas for the view from your bedroom, right?! Be sure to try the $20 check-in trick too to try and bag yourselves a room upgrade for a fraction of the price.
There are ways to curb your casino gaming costs
Most casino floors on the Strip and indeed Downtown will have minimum bets on their table games that require you to spend at least £5-£10 per game or spin. This can be quite extravagant for most people looking to dabble at the tables in Vegas on a budget. 
An excellent way to get your blackjack fix without blowing your food and drink budget would be to visit an online blackjack site that offers minimum wagers as low as £1 per game. If you use an optimal blackjack strategy, you could keep potential losses exceptionally low when wagering only £1. You could enjoy playing online from the comfort of your hotel room, leaving you more time to enjoy attractions, shows, and all the delicious food Vegas has to offer later in the day.
If you'd rather prefer the adrenaline rush of playing at a land-based casino floor, you'll need to have a firm grasp of basic blackjack strategy so that every dollar you wager is spent optimally when you have a real advantage against the dealer. For almost 25 years, John Grochowski has been educating people about the nuances of casino games such as blackjack. As a well-respected author and casino gaming expert, if you wish to turning profitable hands into even more lucrative hands then it's well worth reading John's guide on knowing when to double down in Blackjack. 
Buffets are your friend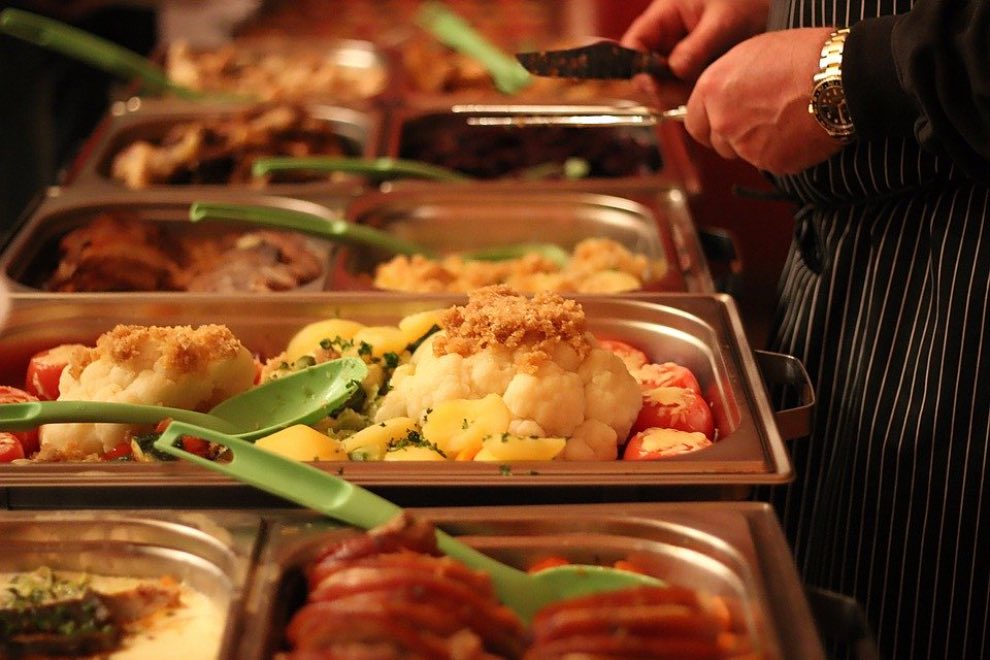 There's lots of delicious food to be found at the buffets for brunch and dinner
Have you heard horror stories about paying $60 for a steak and almost as much for a bottle of wine? Sure, Las Vegas has its high-end eateries that cater to the rich and famous, but it also has plenty of great-value, hearty alternatives that can keep you pleasantly satisfied throughout the day. 
The Strip's most popular form of dining is buffet food. Some buffets are better than others, but most offer a dozen cooking stations with different cuisines from around the world. It might be a little more "quantity over quality," but when money is tight, and you want something to keep you full on your travels, there are few better options than visiting a casino buffet. 
Some eateries also allow you to buy a wristband, entitling you to unlimited 24-hour access, allowing you to come and go as you please.
How to save money on show tickets and attractions
Cirque du Soleil is famed for its Las Vegas shows up and down the Strip
Of course, Las Vegas is famed the world over for its entertainment scene. It doesn't matter whether it's live shows, sport or music events, Vegas has one of the biggest and best 'wow factors' on the planet. 
While it's true that some show tickets in Vegas can set you back several hundred dollars, you can also get your paws on hugely discounted tickets without having to buy them in advance of your trip. The Strip is lined with several discount ticket outlets, operated by companies such as Tix4Tonight, which can give you up to 50% off the face value of show tickets and a host of other attractions. 
Don't forget, there's also plenty of free attractions and shows you can watch along the Strip, namely the Bellagio fountains, while most casino resorts have their own in-house entertainment.
Sign up for Player's Cards at your favourite hotel
If you have already booked your Las Vegas holiday package, this might not make a difference to your upcoming trip, but it would certainly give you access to cheap accommodation for any future vacations. 
Once you find a casino where you like playing table games, sign up for one of their Player's Cards. Each time you play at a table, you can give your Player's Card to the dealer, allowing them to calculate how much you're willing to spend.
Most video slot machines are also designed for Player's Cards to be inserted. At the end of your stay, the resort will assess how much you've wagered at the casino and consider whether you have spent enough to merit discount hotel rooms to attract you back in the future. Don't sign up for Player's Cards at multiple casinos. Focus your efforts on one resort and spend your money at the tables there for optimal room comps.
Try not to pay full price for drinks
There's very little need to pay top whack for non-alcoholic and alcoholic beverages in Vegas. That's because there are plentiful waitresses on the casino floors waiting to offer complimentary drinks. 
They'll visit you whether you're playing at a table or on a slot machine, so you can always choose to pay at the penny slots and wait for a waitress to pass your way. Slip them a dollar or two as a tip, and they'll be sure to come back, offering you another free drink!
Traveling up and down the Strip doesn't need to be pricey
Sure, there are plenty of expensive limousines and supercars that line the Las Vegas Boulevard Strip. However, you can get from A to B in Vegas without having to spend a fortune. 
Ubers are plentiful and economical here, with most casino resorts having their own 'Rideshare' car parks for Uber drivers to pick you up and drop you off. The 'Deuce' bus service also runs from the south end of the Strip to the North End and costs just $8 for 24-hour access. 
There's also the Las Vegas Monorail that runs the 3.9-mile stretch of the Strip for $13 per day or $5 per ride. Some free monorails connect resorts too, such as the free tram between Mandalay Bay and Excalibur and the one between Bellagio and Park MGM.
Even if you try a few of these suggestions, we're confident you'll be able to save a bundle of spending money, proving once again that you can arrange a luxury trip on a tight budget from Devon to Las Vegas.