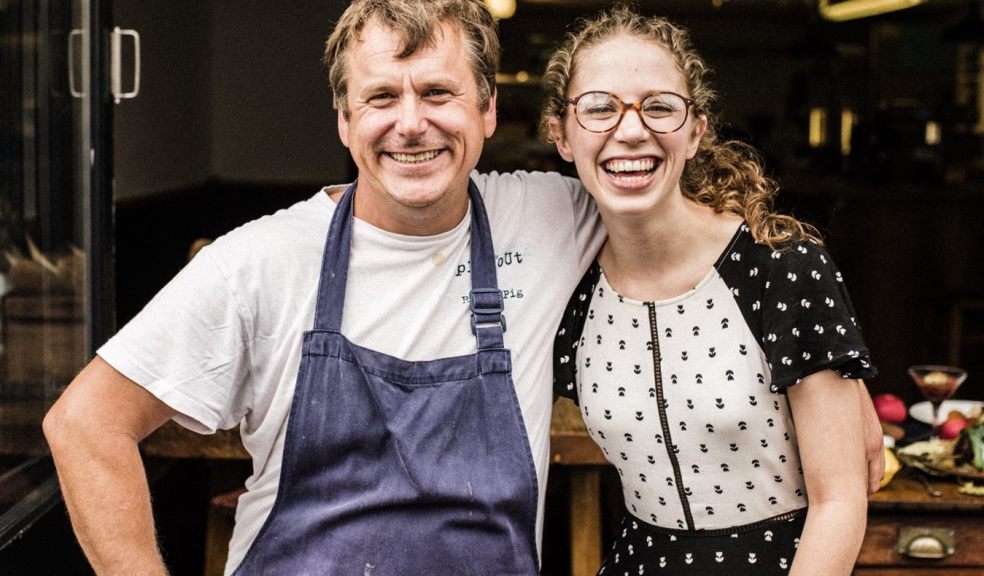 Vegetarian joins team at meat specialist Rusty Pig
The new assistant manager at Rusty Pig in Ottery St Mary won't be tucking into the restaurant's pork chops any time soon. 
Although the ethical restaurant is well known for its meat dishes, Sarah Davison is a strict vegetarian.
She joined the team after finishing her degree in Anthropology at Exeter University, which included Food Studies. The course included a module on the theory and methods of traditional food presentation which found her attending a session on butchery and charcuterie at Rusty Pig.
During her visit a friend dropped a drink and Sarah was quick to mop it up. Front of house manager Agata Domarecka laughingly offered her a job on the spot - an offer Sarah followed up after completing her course.
She said: "I was impressed by the ethics and cool ambiance of the restaurant and thought it would be a great opportunity."
Although vegetarian, she is no stranger to the meat industry as she grew up in County Antrim on a beef and sheep farm.
"My mother is a cook and I've always been interested in food. And although I don't eat meat, if I did, I would eat it the Rusty Pig way. I love that the restaurant uses only local produce sourced from small suppliers."
Sarah recently completed her trial period and is now a permanent member of the Rusty Pig team. Her work schedule is hectic and varied - as assistant manager she is involved with not just the restaurant but also events including weddings.
Owner Robin Rea said: "Rusty Pig has had a bumper year of catering for weddings so Sarah has been a welcome addition to the team.   
"She's genuinely engaged with what we're achieving in terms of ethics and promoting local produce."