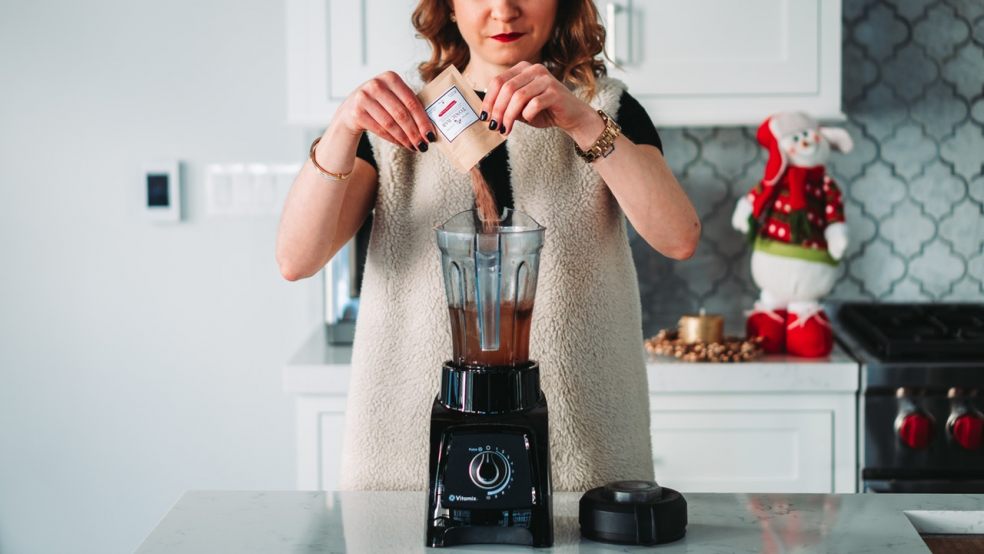 Top Blenders You Should Try When Making A Protein Shake
Protein is a vital nutrient required by our body to keep healthy. It is a bodybuilding supplement that repairs damaged tissues and maintains the entire body system. One easy way to ingest protein is by taking protein shakes. A protein shake is a sure way to consume massive volumes of protein along with a number of other nutrients. Protein shakes are easier to take than eating the protein themselves, and you would end up taking more quantity of protein in a lesser period. If you are reading this, then you are probably searching for the best blender for protein shakes. We all are already familiar with the techniques required to make a protein shake, but this post would guide you through some of the top blenders that would make your protein shake taste even better.
Best Blender For Protein Shakes
1.    NutriBullet Balance
The NutriBullet Balance is a top blender when it comes to protein shakes. It has a powerful motor of 1,200 watts. It is powerful, smart and easy to use. The NutriBullet Balance is space friendly. It takes a very small space, and it is possible to have this on your office desk. NutriBulletBalance is a smart blender in the sense that you can measure the nutrients in your shake directly from your smartphone. You just have to use the NutriBullet App that you have previously installed on Android or Apple. This blender could be the best blender for protein shakes that you've been searching for.
2.    NutriBullet Pro
From the NutriBullet series again, the NutriBullet Pro is another powerful blender for making your protein shake. With a motor of 1000 watt, the NutriBullet Pro offers a blending power almost the same as that of the NutriBulletBalance whose power is 1,200 watt. The NutriBullet Pro comes with a unique hands-free blending and it is also capable of crushing ingredients into liquids like a powerful machine. This blender knows exactly when to increase its speed and when to reduce it. It does this automatically and does not need your control. When this blender is done making your shake, it automatically shuts down. The NutriBullet Pro is an expert when it comes to crushing seeds, stems and anything that would distort your shake's smooth texture.
3.    Ninja Professional Blender
If you need just the perfect blender to process plenty of protein shakes, then you should think of the Ninja Professional. This blender can also be used to prepare small protein shakes for the go. The Ninja Professional comes with a motor of 1100 watts. This is perfect to give you the smoothness you require in your protein shake. This blender makes use of crushing technology, and this is the reason it is versatile and can perform almost any task. It is easy to use and can be cleaned using a dishwasher. With this blender, you have the option to choose between three different speed levels. This blender is the best for a frozen ingredient.
4.    Vitamin E310 Explorian
This is a professional blender, and it is one of the best blenders for protein shakes. The Vitamin E310 Explorianblender is endowed with ten different speeds for you to decide which to use when making a protein shake. E310 Explorian possesses some three-inch blades which are pure stainless steel. They are hardened and its manufacturers claim that these blades are offspring of aircraft metals. The motor of an E310 Explorian is powerfully designed to maintain its own temperature. The Vitamin E310 Explorian is perfect not only in protein shakes but in making some wonderful menu too. It also can clean itself up, employing some water and just a minute amount of soap.
5.    Kacsoo Personal Blender
This blender can be classified as the best blender for protein shakes. This is because it comes with a rechargeable battery, and it is portable. This means you can even use this blender in your car! All you need is a full battery. The battery of this Kacsoo Personal Blender can be recharged using a USB cord. The blender has a 5200mAh lithium-ion battery that once fully charged, can last up to seven days of daily usage. It is easy to use as you just need to press a button, and your protein shake is ready. As an addition to making your smoothies, the Kacsoo Personal Blender can also be used to make baby food. Since this blender is light in weight and has a battery, you can use it while on the walkway, or inside a train in the subway!