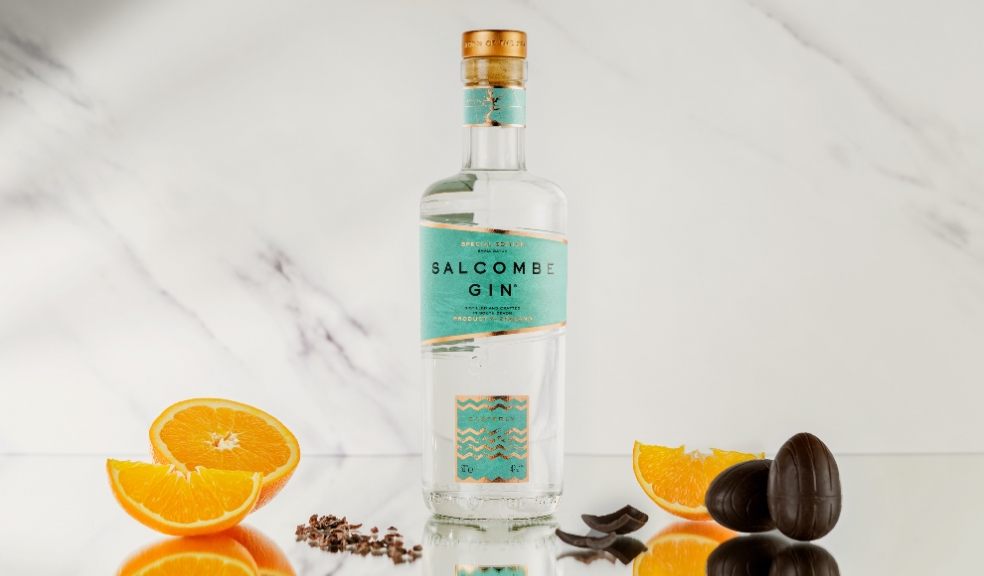 Indulge the senses this Easter with Salcombe Gin's new special edition gin, 'Easterly'
This April bank holiday, take a trip down memory lane with Salcombe Gin's 'Easterly', a special edition Easter inspired gin, carefully handcrafted to evoke the nostalgic smells and tastes of an Easter egg hunt.
Inspired by the journey of the Salcombe Fruiters making their way across treacherous seas with precious cargo, guided by the Easterly trade winds, 'Easterly' is a smooth and indulgent gin with flavours reminiscent of Easter Eggs. With tangy citrus notes on the nose from fresh orange peel, followed by hints of rich vanilla, sweet cherries, and a smooth chocolatey finish from organic cacao nibs, 'Easterly' has been lovingly distilled to take the drinker on a journey down memory lane to the fun and excitement of Easter treasure hunts. 
Carefully handcrafted in Salcombe, Devon by Salcombe's team of distillers, 'Easterly' uses the exacting one-shot London Dry method, blended down to 42% ABV using pure, naturally soft Dartmoor water. This is then distilled with the finest hand-sourced botanicals, including organic cacao nibs, fresh orange peel, almond, coconut and vanilla, which are carefully balanced with the more traditional use of Macedonian juniper, English coriander seed and orris root and complemented with cherry and honey. 
'Easterly' is best served straight from the freezer over ice or in a G&T with a twist of flamed orange peel to ignite the senses.
Taste Profile
NOSE Bursting with fresh, zesty notes from orange peel with subtle hints of layered cocoa.
PALATE Velvety and rich vanilla flavours are followed by sweet cherries, with an underlying backbone of classic juniper and subtle nuttiness.
FINISH A smooth, sweet chocolatey finish that is utterly moreish.

'Easterly & Tonic'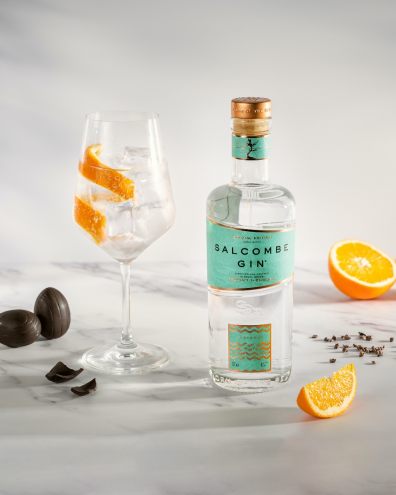 For the ultimate Easter G&T using Salcombe Gin 'Easterly', simply fill a large gin glass with ice, add a large measure of gin to three parts premium Indian tonic water and garnish with a twist of flamed orange peel.  
Ingredients: 
50ml Salcombe Gin 'Easterly'  
150ml Premium Indian tonic water 
Orange peel to garnish 
Plenty of ice 
Method: 
Fill a large gin glass with plenty of ice 
Add 50ml measure of 'Easterly' 
Top up with 150ml of premium Indian tonic water 
Garnish with a twist of flamed orange peel 
Gently stir and serve  
'Reminiscence'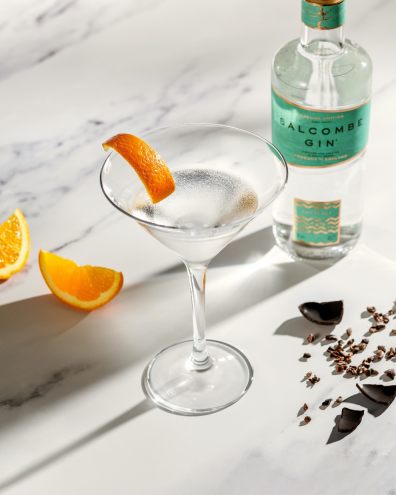 The perfect cocktail for every 'Easterly' occasion; this chocolate and orange­­ based martini mixes luxury and fun in equal measure.
Ingredients: 
50ml Salcombe Gin 'Easterly' 
20ml clear Crème de Cacao 
5ml Cointreau
To Garnish: 
Orange peel  
Method: 
Place all the ingredients in a mixing jug with plenty of ice and stir for 45 seconds. 
Strain into a chilled martini glass and garnish with orange peel.  
Join in an 'Easterly' treasure hunt
To celebrate the launch of 'Easterly' Salcombe Gin  have hidden one white gloss bottle of Salcombe Gin 'Easterly' in their warehouse.

If you order a bottle of 'Easterly' from their online shop and find you're the lucky recipient of their one prize-winning white gloss bottle, you'll win a virtual Gin School experience for you and your household to enjoy (worth £500!). 
To enter, simply purchase a bottle of Salcombe Gin 'Easterly' from salcombegin.com/shop/easterly whilst stocks last. 
Salcombe Gin 'Easterly' is avaialble from Friday 5 March. As a special edition gin, 'Easterly' will be available for a limited time only.