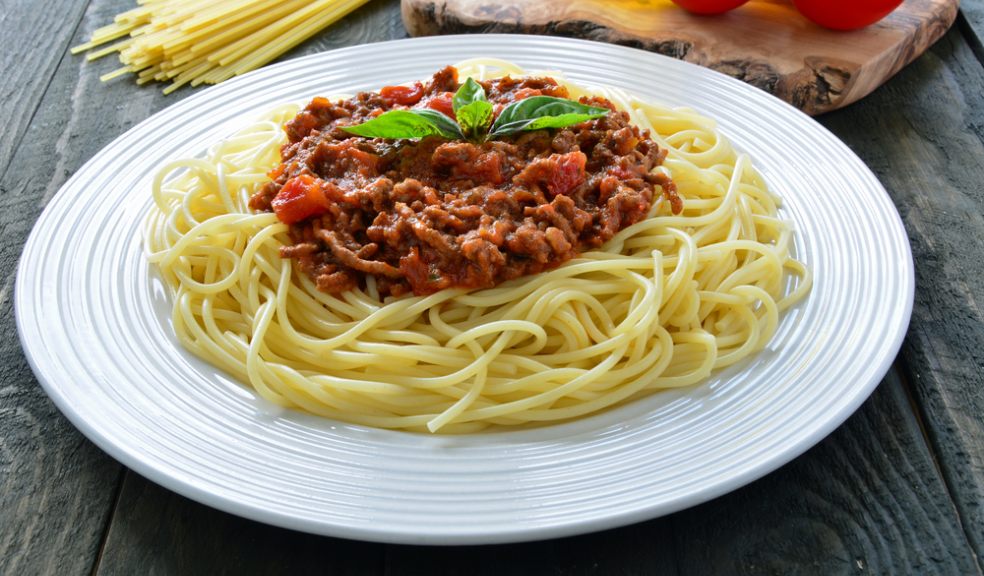 Celebrate all things pasta with Carluccio's
Nothing says Italy quite like its food, and nothing says Italian food like pasta. Sharing its passion and expertise for the Italian specialty; Carluccio's will host a nine-week long celebration of all things pasta. La Festa Della Pasta will be taking place from the 19th of May to the 20th of July.
THE PASTA
Throughout the festival, Carluccio's food shops will feature a range of new pastas, showing that there's a whole world of unexplored pasta out there. With colourful, multi-shaped, gluten free, wholemeal, flavoured, extra long and short pastas available, there'll be something new for even the most experienced pasta lovers to discover.
Must-tries include:
· Lasagne - 500g £5.95: Lasagne, but not as you know it - this multi coloured stripy version of an old favourite is sure to be the talking point of any dinner party this summer. Add a little zing to your bake by layering it up or make an impressive looking cannelloni filled with meat or spring vegetables.
· Orzo - 500g £3.75: Meaning barley, Orzo is a hard-working multi tasking short pasta, delicious in stock, hot soups or as an alternative to rice.
· Tajarin - 500g £4.95: Alluringly named, fine egg-based pasta originating from Piemonte, traditionally served with roast meat sauces or simply with butter, truffles and Parmesan.
· Bretelloni - 1kg £5.95: This little-known star originating from Puglia translates as 'extra long braces' and is ideal for bolognaise and meat ragus.
· Candeloni - 1kg £5.95: With a name meaning 'large candles', this pasta is true to its name. Impressively long, it's usually broken into shorter pieces and used as a base for baked timbale, or pasta al forno.
· Pannocchie - 500g £3.95: Perfect for thicker sauces whether meat ragu or vegetable. It's easy to see why this uniquely shaped pasta takes its name from corncobs.
THE COMPLETE DISH
Match your choice of pasta with a sauce from Carluccio's food shop for an easy way to rustle up impressive suppers for friends and family at home. Product labels will provide helpful tips on pasta and saucepairings but to quote Antonio Carluccio: "the smoother the pasta the thinner the sauce, the more convoluted the pasta shape, or the rougher the outside of the pasta the thicker the sauce." Favourites include a simple Polpa di Pomodoro (680g, £2.95) and more hearty Wild Boar Ragu (180g £4.95).
For those who want to experience perfect pasta prepared for them by the experts there are over 11 pasta dishes on Carluccio's menu. Star of the show is the simple, yet perfectly formed, Ravioli – hand-made each day in Carluccio's restaurants using eggs and 00 flour, filled with ricotta and spinach and served in the traditional Northern Italian way with butter and sage. This recipe has remained the same since Carluccio's first opened in 1999.
PASTA Q&A WITH ANTONIO CARLUCCIO
A date for the diary; thrash out your pasta woes and dip into Antonio's wealth of pasta knowledge in a live Twitter Q&A taking place on Friday 13th June at 1pm.
ROAMING PASTA CHEF
Carluccio's chef will be roaming the country setting up pasta stations in the food shops giving enthusiasts the opportunity to further their pasta knowledge! Whether you have a burning question, want to discover a few new tips or just want to watch and learn, these cooking demonstrations will leave you fired up with a passion for pasta.
Carluccio's Festa Della Pasta - even the most confident culinary adventurer will discover more about Italy's best-known dish.