6 Cafés you never knew existed in Exeter
Do you know them all? 
It's seven a.m. on a chilly, dark February morning; there's ankle-deep, sugar-white snow outside and you're stuck ungracefully attempting to digest Mellow Birds Instant Coffee. And you ponder, just for a second, because you have to defrost your car, where on earth has a good, local coffee sprinted off to? And in a world where franchises such as Starbucks eats up your wallets more than Great Western Railways, it has become increasingly difficult to not become blinded by the deeply rich aroma of caramel coffee that hovers around these overpriced corporate chains. But have no fear, here's nine local and independent cafés in Exeter offering fantastic coffee at affordable prices.
1. The Real Food Store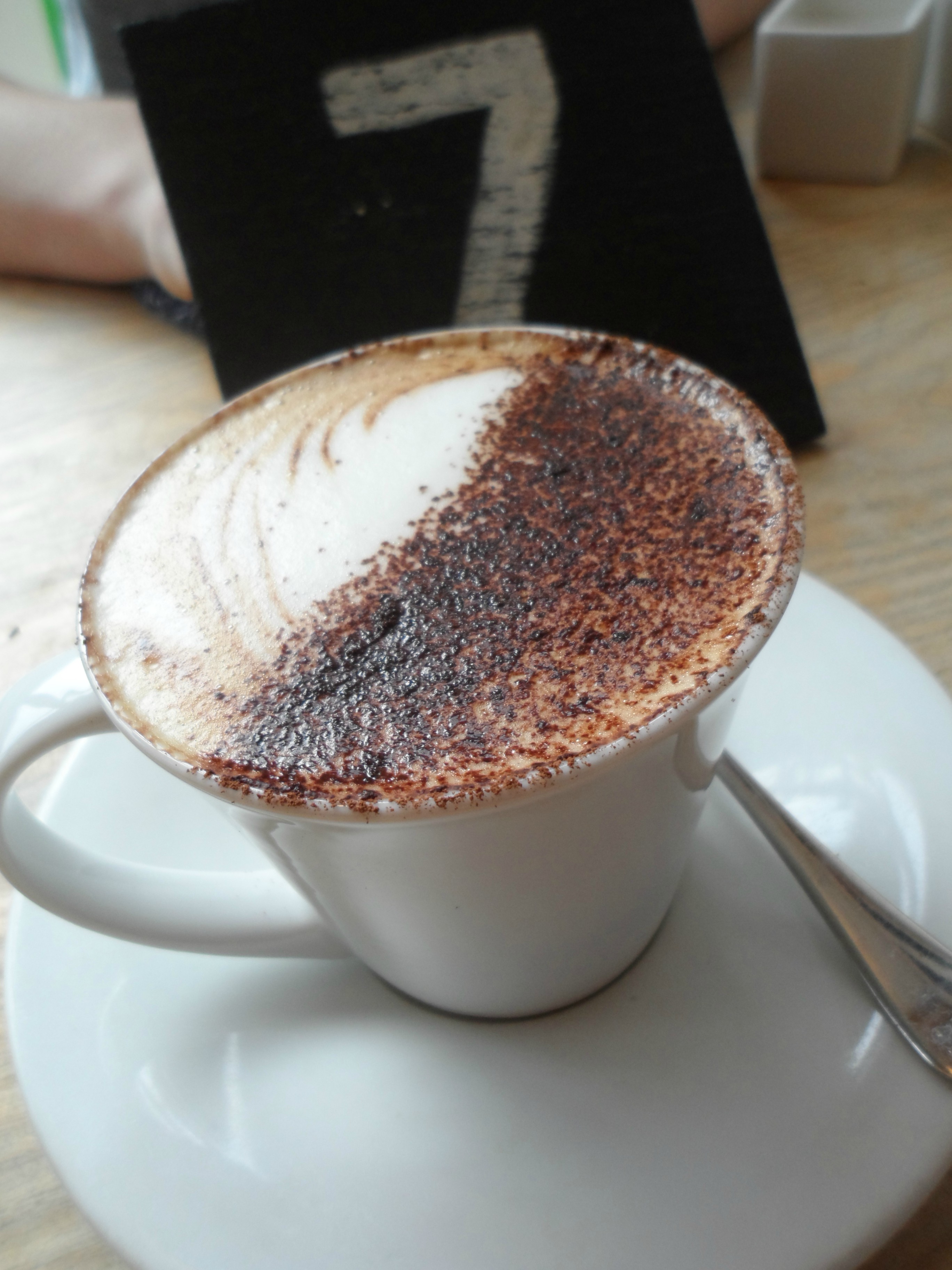 Photo caption: Regular cappuccino priced at £2.55
Atmosphere: Exploding with greens and reds, the Real Food Store provides a friendly and vibrant atmosphere with good service. In the nature of staying local beautiful art armours the walls of the café, showcasing Exeter's finest artists' works with specific details on the said artists below each painting. The quaint shop offers local produce downstairs with dairy and gluten free products, made-on-site bread, and so much more.
Value for money: With a bright, lively and spacious upstairs offering a pleasant view of Exeter, the Real Food Store Cafe is a perfect place to grab a snack and coffee. Prices for hot drinks range from £1.55 to £2.55, a regular cappuccino costs £2.55 while teas are priced at £1.95 and sandwiches are on average £4.55.  Soy or almond milk can be served in any hot drinks with no extra cost. There is a 50p charge on cards when transaction is below £5.00.
Location: The Real Food Store can be found on 11 and 13 Paris Street, Exeter, EX1 2JB, near Exeter Bus Station which makes it really convenient for daily commuters or people shopping in the main high street who prefer to try the local produce than the standardised, carbon copies of the corporate chains. The café is open Monday to Saturday 9.30 am to 4.30 pm. More information can be found at their website: http://www.realfoodexeter.co.uk/
2. Camper Coffee Co.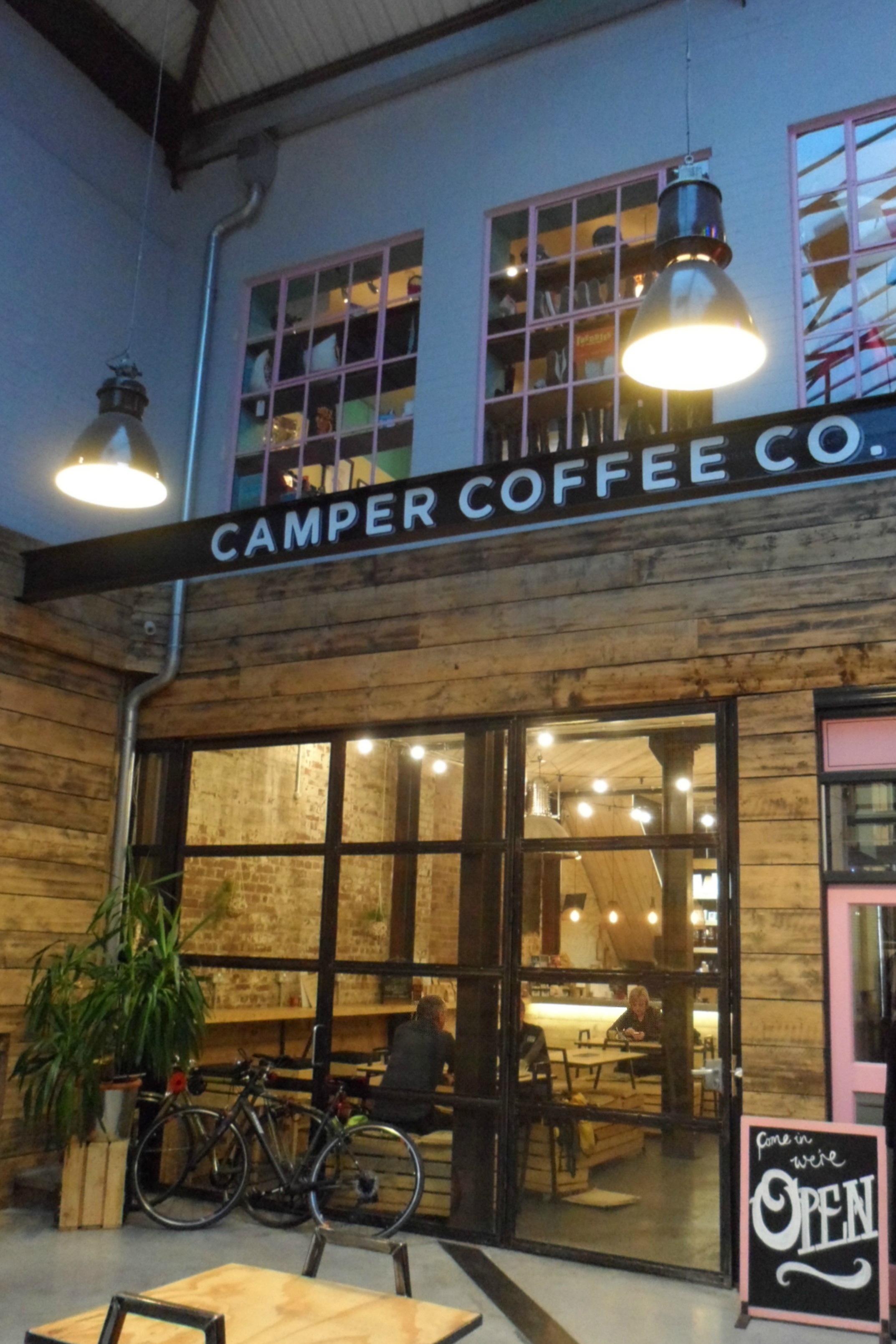 Photo caption: The outside of Camper Coffee Co. situated in McCoys Arcade 
Atmosphere: Situated within the vintage clothing outlet, McCoys Arcade, Camper Coffee Co. oozes with warm amber lighting and sophisticated ambiance, where light wood mixes in with the dark roasted coffee beans and the hand-crafted cocktails.
Value for money: Doubling as a wine and cocktail bar, prices for hot drinks range from £2 to £2.90. A regular cappuccino costs £2.40. While more expensive than competing cafés on this list, Camper Coffee Co. offers a unique experience for anyone looking for an upmarket, secluded coffee shop away from the busy high street. 
Location: Camper Coffee Co. is located in McCoys Arcade, Fore Street, Exeter EX4 3AN close to Picturehouse Cinema. While it might not be convenient for morning commuters in a rush, the café is an excellent place for anyone needing good coffee in a secluded location. Opening times are from 8am to 5pm Monday to Friday.   For more information, check out their website: http://www.campercoffee.co/
3. Shauls bakery and Coffee Shop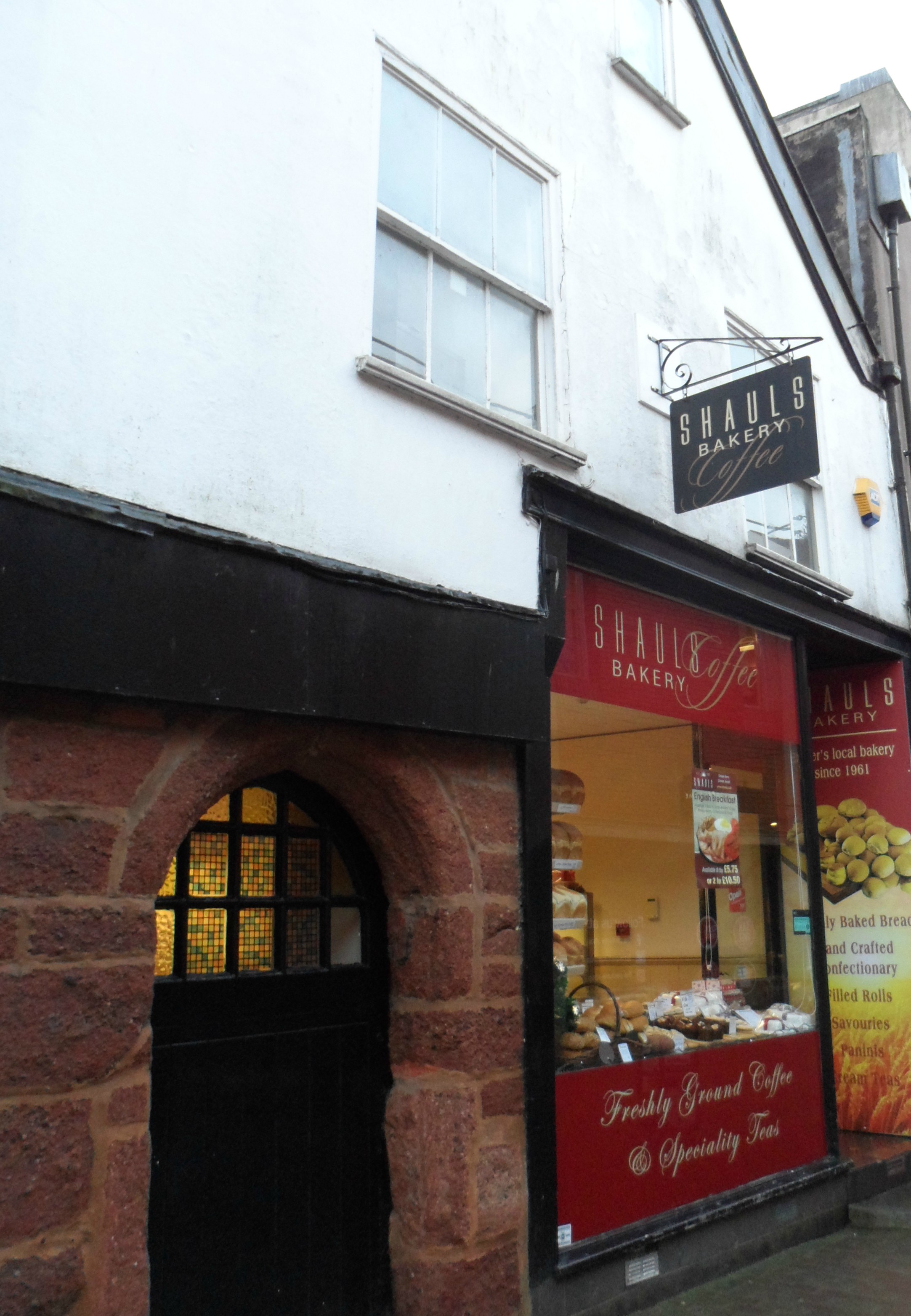 Photo caption: The outside of Shauls Bakery on 17 Waterbeer Street 
Atmosphere: Shauls provides a clean, modern appeal with red finishing's, especially the comfortable leather sofas in the Sidwell Street branch. The aroma of crisp, soft bread draws you in like a magnet. Service is quick, friendly and there are eat-in or takeaway options available.
Value for money: Shauls Bakery offers a selection of delicious hot drinks, freshly baked bread and confectionaries at an affordable rate. With prices beginning at £1.45 for takeaway hot drinks and ranging from £1.45-2.50, Shauls is the cheapest coffee establishments on this list. Shauls also do a selection of deals: before 11am, teacakes and tea are on sale for only £3.35 and after 2pm deals include fresh cream cake and coffee for £3.35 or Danish pastry and coffee for £3.35.
Location: With two establishments based in central Exeter on 17 Sidwell Street, EX4 6NM and 17 Waterbeer Street, EX4 3EH, Shauls is convenient for both shoppers and commuters coming from Exeter Bus Station and Exeter Central Train Station. Opening hours: Monday to Saturday 9am to 5pm, Sunday 10am to 4pm. For more information go to: http://shauls.co.uk/
4. The Sandwich Shop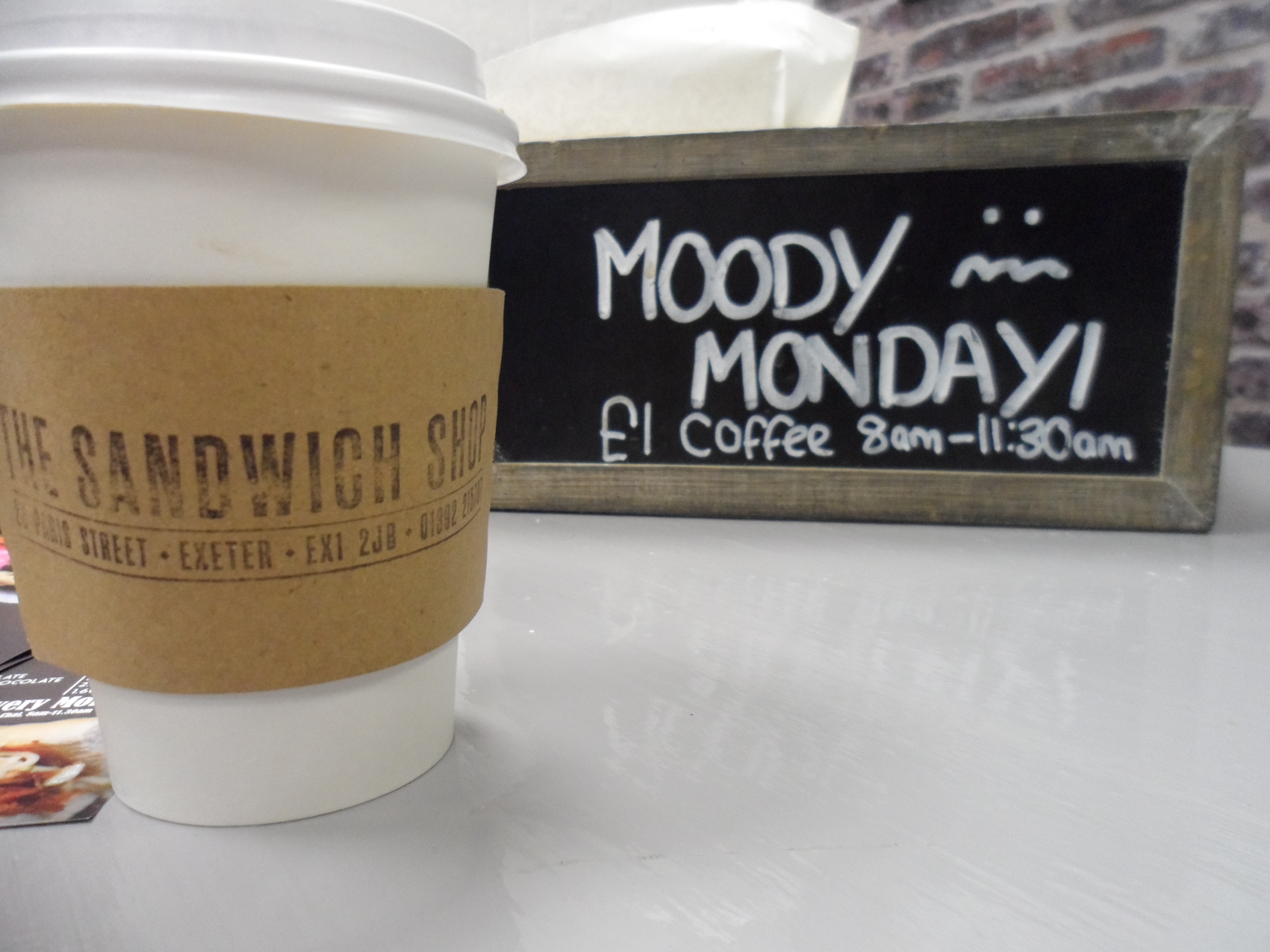 Photo caption: The Sandwich Shop's 'Moody Mondays' deal of £1 hot drinks
Atmosphere:  The Sandwich Shop has a 'grab and go' theme with limited seating area inside which is perfect for a quick boost of energy before travelling to work or college. The shop is bright, clean and welcoming. Service is friendly and products are locally sourced.
Value for money: As the name suggests, this small shop is all about sandwiches. BBQ Pulled Pork. Roasted Vegetables and Goat Cheese. Tomato, Mozzarella and Pesto. Prices for sandwiches vary from £3.80 to £6.00 depending on the size of the sandwich and with these delicious options comes a selection of coffees varying from the prices of £2.00 to £2.70 with teas being priced at £1.60/£ 1.90. Did you know that you can purchase a hot drink (excluding hot chocolate and mocha) for only £1 every Monday from 8am to 11:30 am as a part of their 'Moody Monday' special?  Grab a loyalty card and start saving! Buy eight coffees and get one free.
Location: Situated on 23 Paris Street, Exeter, The Sandwich Shop is close to Exeter Bus Station and those shopping near John Lewis. Opening hours: Monday to Friday 8 am to 5pm. Their website is http://www.thesandwichshopexeter.co.uk/
5) Café at 36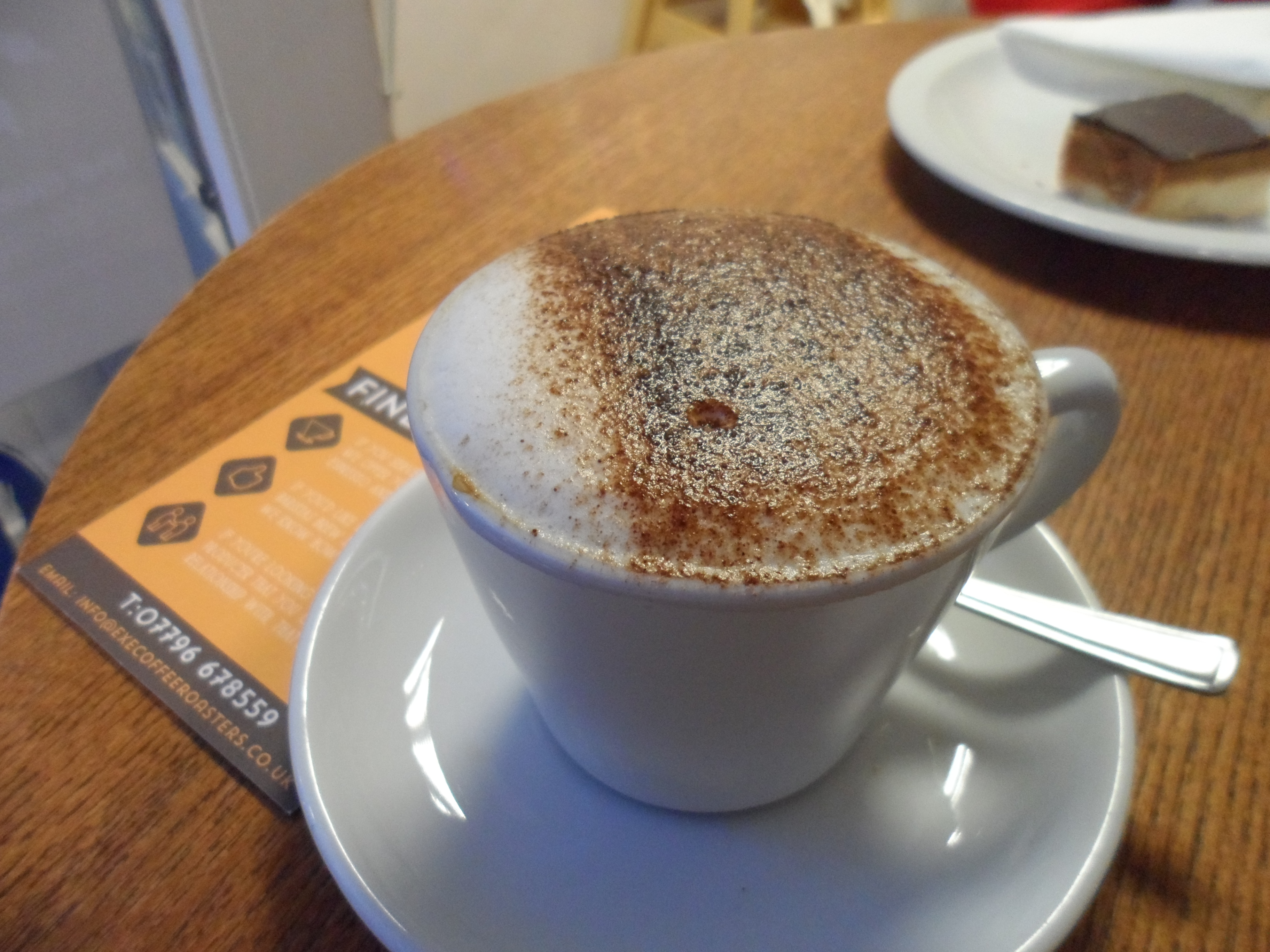 Photo caption: Delightful coffee for £2.25 
Atmosphere: The sharp, crisp coffee aroma with subtle hints of citrus and dark chocolate hits you as soon as you walk through the white wooden doors of this delightful café. The coffee shop, whose main supplier is Exe Coffee Roasters, has an inviting feel to it, with an oblong seating area, large glass windows and local artwork on the walls. The service is friendly, welcoming and many customers are regulars, some of them suggesting that it's better to pay higher prices for good customer services and local products.
Value for money: While not the cheapest Café on this list, Café at 36 offers affordable prices for hot drinks with the range being between £1.80 and £2.70. Cakes are freshly made and are rather large in size.
Location: Café at 36 is located on 36 Cowick Street, Exeter EX4 1AW, walking distance from Exeter St. Thomas Train Station and is a great place to visit if you are in Exwick. Café at 36 is open Monday to Friday 8:00 to 17:00 and 8:00 to 16:00 on Saturdays. For more information visit their website: http://www.cafeat36.co.uk/
6) LA Café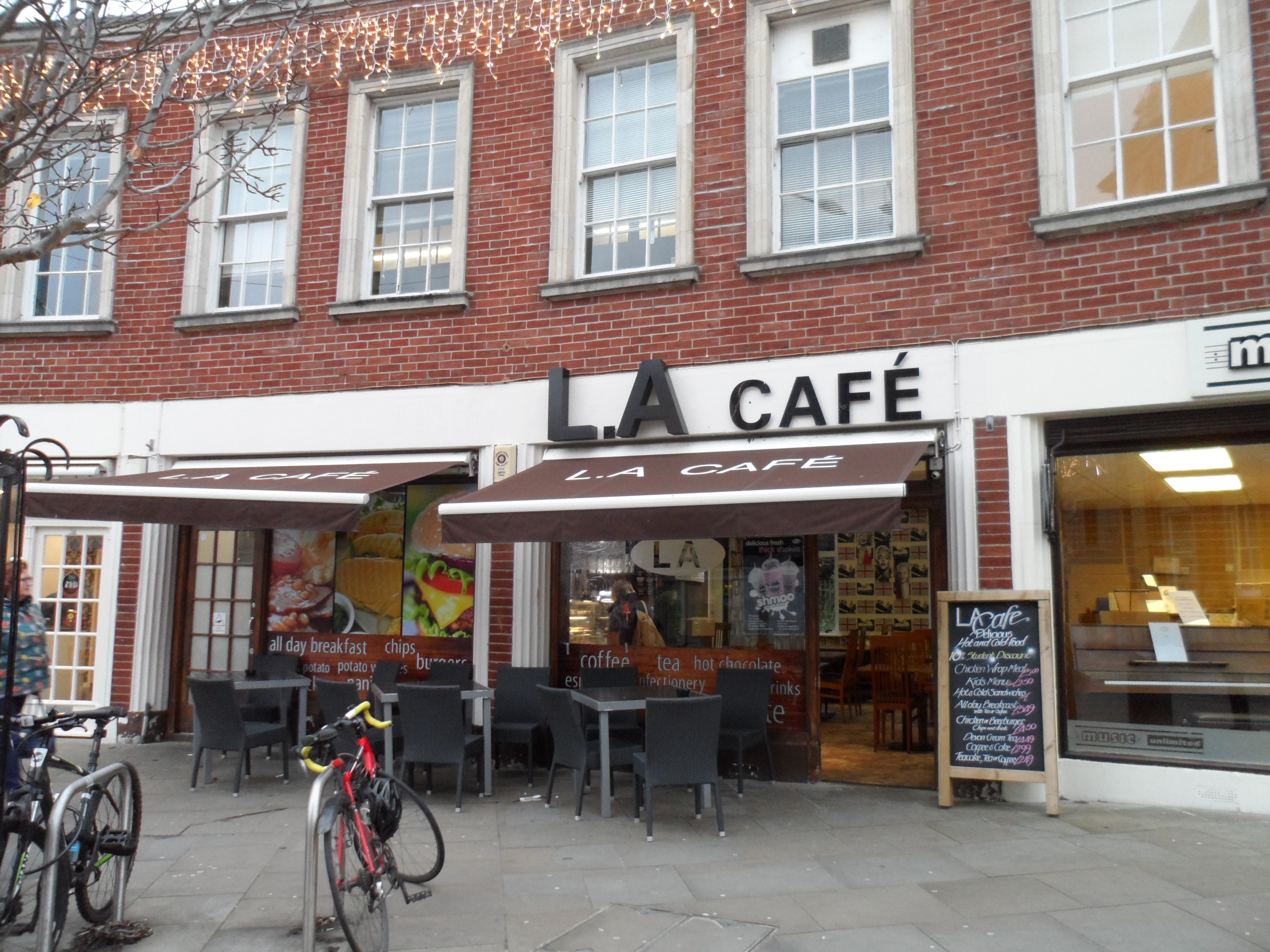 Photo caption: The exterior of LA Cafe next to Exeter Central Train Station
Atmosphere: LA Cafe is bright and lively with three large windows and detailed artwork of reds and blacks glossing the walls. The floor has a stone-tile effect and the cafe has wooden tables and chairs situated within it, close to the vast display of cakes on the shelves. While the lights provide somewhat of a harsh glare, there is outdoor seating available for the days when the sun decides to greet us with a smile.
Value for money: LA Cafe offers affordable prices with hot drinks ranging from £1.60- £2.40. A regular cappuccino is £2.10. LA Café have an extensive breakfast menu such as the Standard English Breakfast for £4.20 or a Bacon Bap for £2.70. There is a 10% discount to all students with their college ID or NUS card and soy milk is available along with many different types of sandwiches and Paninis.
Location: Located next to Exeter Central Train Station, the LA Cafe is the most convenient coffee establishment for train commuters who need to quick kick start in the morning. It is situated parallel to Exploding Bakery and opposite the Mercure Hotel. LA Café is open from 8:00 to 18:00, Monday to Saturday.