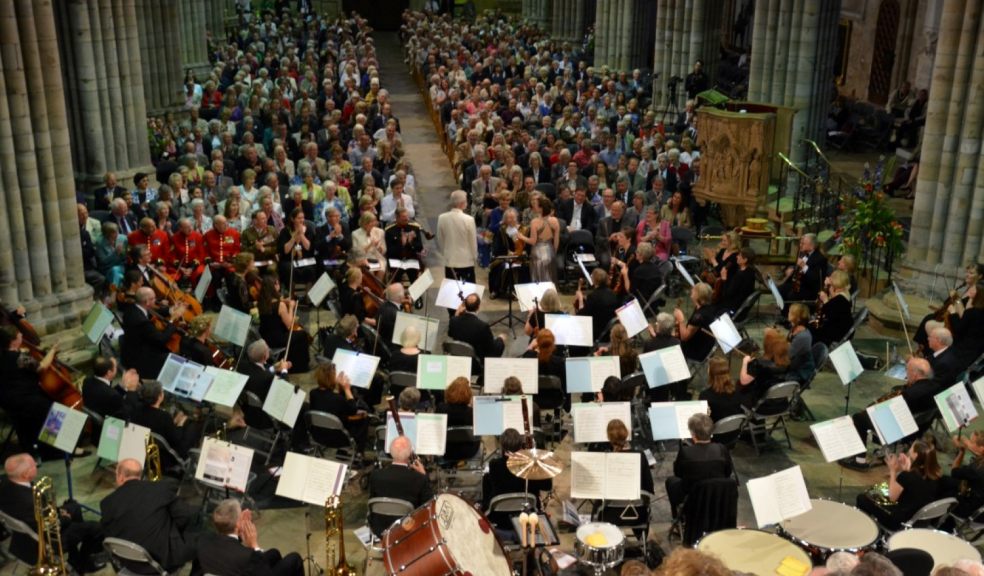 A 'Full House' for Exeter Symphony Orchestra
A varied programme, a local composer, a talented soloist and a collaboration with a Devon youth ensemble has provided the perfect mix for a sell-out concert on July 11th for the Exeter Symphony Orchestra.
The ESO will perform Vaughan Williams' Concerto Grosso. The piece is unique, in that the orchestra is split into 3 sections - advanced, intermediate and novice which provides the perfect opportunity for the Orchestra to team up with local youth ensemble Da Capo, run by Sarah Greinig.
Composer, and ESO member, Laura Rossi will be in the audience on Saturday to see the ESO perform Suite – The Battle of the Somme. Teignmouth girl Laura was commissioned by The Imperial War Museum to score a piece to accompany film footage from the front line and this will be the first time this has been performed in Exeter.
The film theme is continued with ESO's own Caroline Thomas playing the solo part in the haunting Gabriel's Oboe, from "The Mission".
The evening will also feature soloist David Shead playing Neruda's Concerto for Trumpet and Strings.
Miles Leonard, ESO Chairman, said: "I am sure everyone is looking forward to seeing Da Capo and ESO perform the Concerto Grosso on Saturday.
"For ESO, in particular, it has been a rewarding collaboration and a 'first', with huge praise going to Brian Northcott and Sarah Greinig for the enthusiasm shown as they worked together to get everyone ready for the concert. We are also delighted to have Laura Rossi with us again on Saturday and very proud to be playing one of her most poignant pieces."
To find out more about ESO take a look at the website: