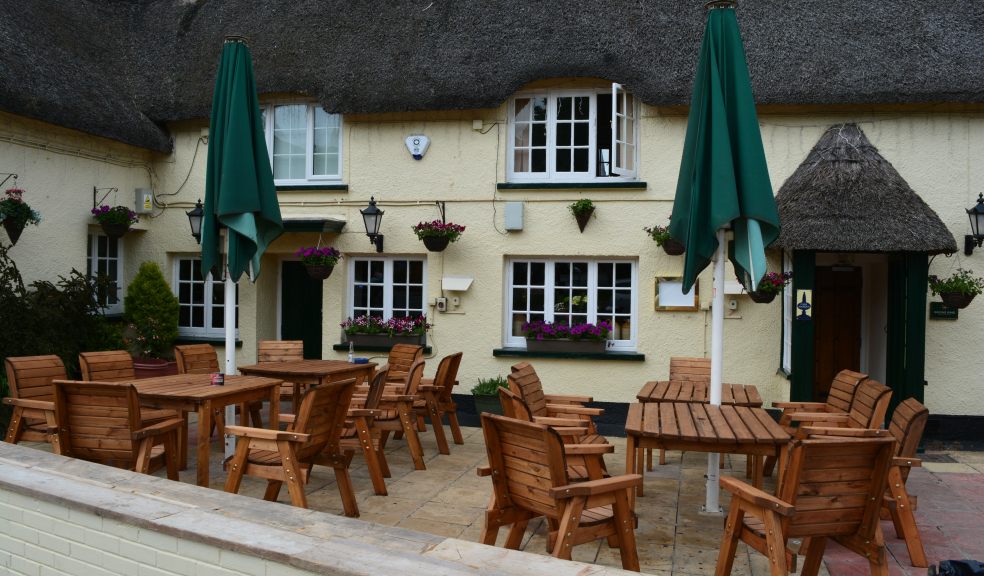 Thatched House to host landmark beer festival
The Thatched House pub in Exeter is to host its first ever real ale festival with a bumper two-day event including live music.
Starting at 5pm on Friday 31 March the 'Alepril Fool' beer festival will then run on into Saturday 1 April with local buskers providing entertainment on both evenings.
Owned by leading pub retailer and brewer Greene King, responsibility for the business lies with tenants, Paul Knott and his partner Nataliya.
Among the highlights of the festival will be a rare chance to sample a vintage beer seldom made available for sale, Greene King's Old 5X.
Oak-aged in three wooden vats at Greene King's brewery for at least two years, Old 5X is a mature and complex cask ale with an ABV of 12%.
With that in mind, and a limited supply, the pub will restrict servings to a third of a pint and believe there will be enough for around 100 different people to try it via a raffle ticket system.
The Exwick Road pub is making entry free of charge to the festival which will promote a number of beers from a range of local breweries.
There will 14 different ales in total, including Old 5X, with other beers to look out for including 'Fours and Fives' from the Powderkeg Brewery, brewed with four malts and five hops.
The Exeter Brewery, situated the closest to the pub, has put forward 'Darkness Port', while many local microbreweries will be contributing either rare or even first ever brews.
Paul Knott, licensee of the Thatched House pub, said: "We are looking forward to showcasing an amazing range of beers.
"We have sourced them from a 30-mile radius around us and for many of these local producers it's a preview of what the seasonal ales they will be offering later this year so it really is a first chance to try many of these beers for those who attend the festival.
"We will be offering our full menu alongside specially created and generously priced snacks, again with the emphasis firmly on local suppliers."
The Thatched House is run under Greene King's Local Hero agreement, which champions locally produced food and cask ales.
Clive Chesser, Managing Director of Greene King Pub Partners, said: "Hosting a festival like this is a natural step for a pub which already has a range of fantastic real ales on the bar.
"The Thatched House is a beautiful and historic pub and this festival is an opportunity for people to sample some very exciting and rare beers, not least Greene King's very own Old 5X.
"For us this pub embodies what the Local Hero agreement is all about with its commitment to local suppliers and the festival promises to generate a brilliant atmosphere."
For more information about the pub please visit https://www.thatchedhouse.net/.