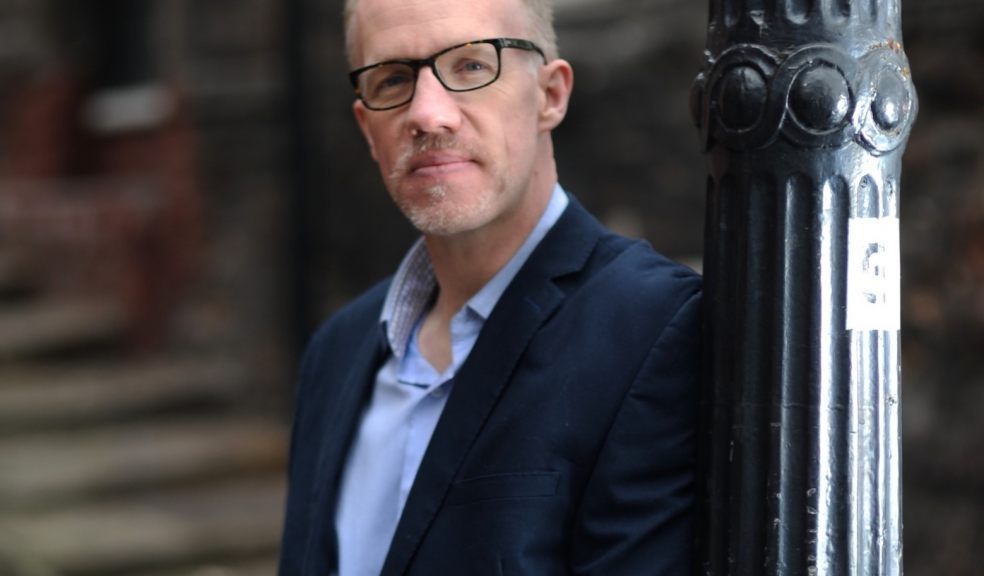 Name: Simon Hall - BBC's Crime Correspondent in the South West of England and author of the Dan Groves and Adam Breen TV Detective novels
How would you describe yourself in 5 words?
Always searching, but optimistic.
How would you describe Exeter in 5 words?
Modern-historic-rural-urban oasis.
What brought you to Exeter?
A better life.
Which part of Exeter or the surrounding area is home?
The Quayside.
What is your favourite place in Exeter?
The river, for its ever changing moods, wildlife, beauty and space to think.
What is your favourite Exeter event?
The Food Festival, and Jazz on the Quay on Summer Sundays.
What was the last live performance you saw in Exeter and where did you see it?
Mama Stone's House Band, at Mama Stone's. The venue is such a great asset to Exeter with its commitment to live music.
Favourite place to eat out in or near Exeter?
The Beer Engine, Newton St Cyres, for its freshly brewed and excellent ales, and its fine local fare.
Best coffee in town?
Chandos, and the baguettes are outstanding, too.
Favourite pub?
The George Meeting House – for its range of ales, the light and space.
Favourite locally produced food or drink?
The local ales – Exeter Brewery, Otter Brewery, Exe Valley Brewery, O'Hanlons – we're blessed with such divine brewers so close by.
Favourite shop?
The Real McCoy, for a retail trip into the past.
Favourite shopping area?
Fore Street, for its quirks and variety.
Exeter Chiefs or Exeter City?
City – I never recovered from the trauma of playing rugby at school, but great respect to the Chiefs for how well they're doing.
Beach or moors?
Moors – they have far more depth and feeling than the gentle, smiling beaches.
What or where is Exeter's best kept secret?
The view from Colleton Crescent over the Exe, particularly at dusk when you can look into the sun setting over the city.
What one change would you like to see in Exeter?
Less traffic please.
Who is your local hero or heroine?
The older couple whose names I've never discovered, but who feed the geese, ducks and swans on the Exe twice a day, at their own expense, come whatever weather. That's dedication.
Do you belong to any local clubs or societies?
Fitness First gym and a "Gentlemen's" (sometimes!) Dining Club (we're trying to cover all the Exeter eateries.)
What are you up to next?
Writing my new book, due out next year.
If you have some top recommendations for who you would like to answer our Exeter Lives feature or indeed if you would like to take part yourself, please email ted@thedailyuk.com