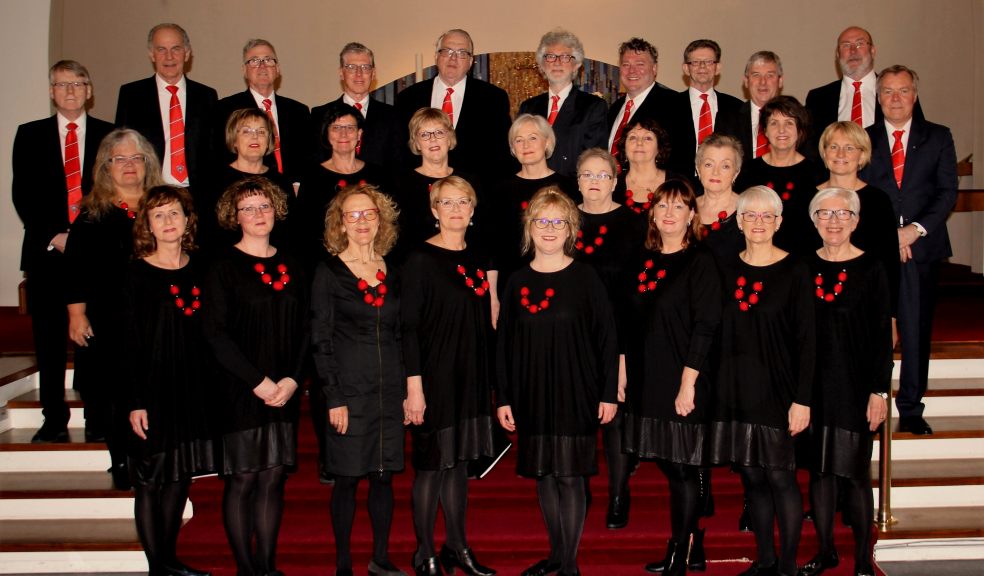 International Choirs Concert
An extraordinary musical event is shaping up for a Devon-based music project.  Wren Music is set to welcome Valskorinn, a choir from Iceland to perform a sparkling concert of vocal music alongside Voices In Common who are based in Exeter.
Valskórinn - The choir of the Valur Sports Club in Reykjavík, Iceland, is a mixed voice choir of approximately 30 members. It was founded in May 1993 and has been conducted Bára Grímsdóttir since 2004. Valskórinn sings a very varied repertoire of music in Icelandic, English and occasionally other languages; including original compositions by Bára Grímsdóttir and other Icelandic composers. To mark its 25th anniversary, the choir is singing at a number of special events, one of them is to visit Exeter and sing alongside a similar local choir. "we are very excited to be visiting for the first time and looking forward to making new musical friends across the world" said choir leader Bara Grimsdottir.
Voices In Common sing folk songs from their own region, or recently written songs on subjects dear to the hearts of the singers. They also sing some songs with an international connection and like to connect with a first language speaker to get accurate pronunciation and understand meanings as fully as possible. It is led by Wren Music's Paul Wilson who started the choir in the 1990s and was asked to return as leader in 2015. "I love the feeling that comes when we're all harmonizing together" "This choir is a brilliant way of meeting people and making great music" were reactions from choir members after their recent successful performances.
Bara and Paul are both composers and songwriters and bring a wealth of experience to their choirs – they will link