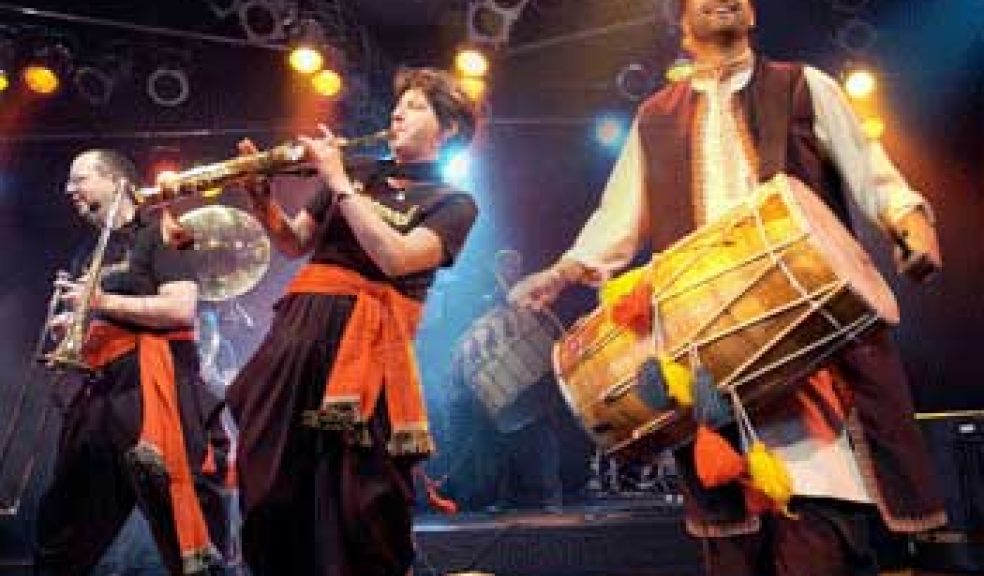 Sat 20 Oct - Doors 8:00pm, £12 (£10), with meal £18 (£16)
Lose yourself in Bollywood for the night with the great tunes and compulsively danceable rhythms of the most popular music in the world. The experience is completed with projections of sensational dance sequences featuring India's greatest actors and actresses, in sync with the live music. Four funky drummers and six hot horns play massive hits from Indian films, all driven by the huge beat of the dhol drum. They've been a big hit on the festival circuit, including, to great acclaim, Womad.
'11 cavorting musicians intent on blasting the genre into the 21st century' THE INDEPENDENT
'Joyous performances... thundering trumpets, trombones and sousaphone fuel the party atmosphere.' SUNDAY TIMES
'The band plunders the Bollywood canon and throws Brazilian samba, Punjabi drumming and British cheek into the Bhangra mix…With the BBB formation blowing, jostling for space and delivering the occasional sizzling solo, this was a sensory assault that oozed good humour and sent people noisily into the night' EVENING STANDARD
  Buy a meal deal ticket, and enjoy an Indian style meal in our restaurant before the concert for just £6 extra. That's a concert and meal for just £18 (£16)! For more information or to book a meal deal ticket, call Box Office on 01392 667080.
Book tickets here: http://www.exeterphoenix.org.uk/music/october2012/the-bollywood-brass-ba...