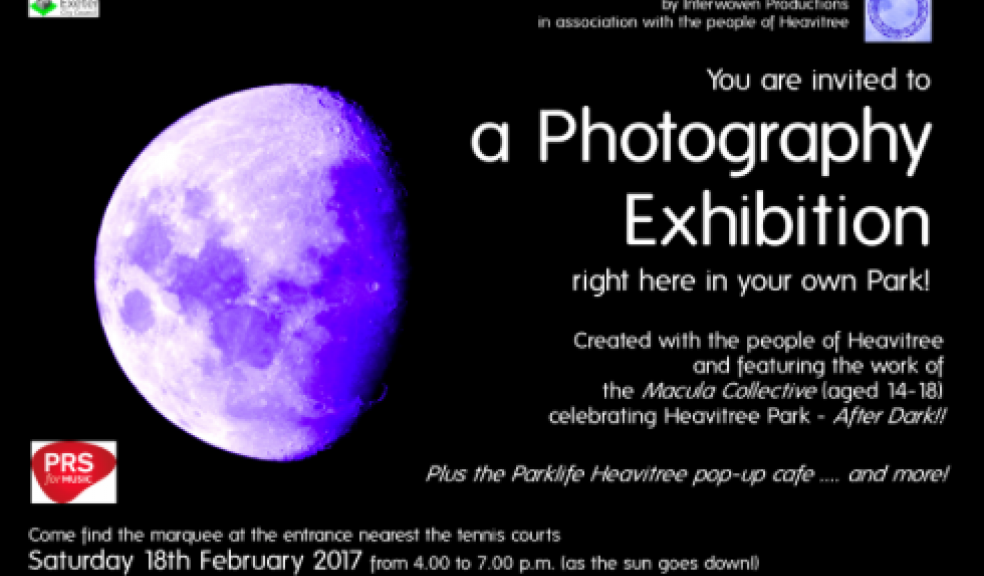 A Community-Involved Photographic Exhibition
A group of dedicated young people, the Macula Collective, have been out in all weathers, all through the winter capturing images of Heavitree Pleasure Grounds - IN THE DARK!  This project was commissioned by the people of Heavitree themselves as part of the Heavitree Squilometre project and we're pleased present the results of this youth-focused work in a pop-up Exhibition in Heavitree Park.
The Exhibition will also include images from other memory and reminiscence work from other members of the Heavitree Community who were keen to share what the Park means to them.
The Marquee Exhibition will be available to view from 4.00 p.m. to 7.00 p.m. on Saturday 18th February.  Come find the Marquee at the Whipton Lane entrance to the Park, nearest the Tennis Courts.  PLUS music, the Parklife Heavitree pop up cafe and more!!!
There is no entrance fee but kind donation to the Heavitree Squilometre community project is welcomed