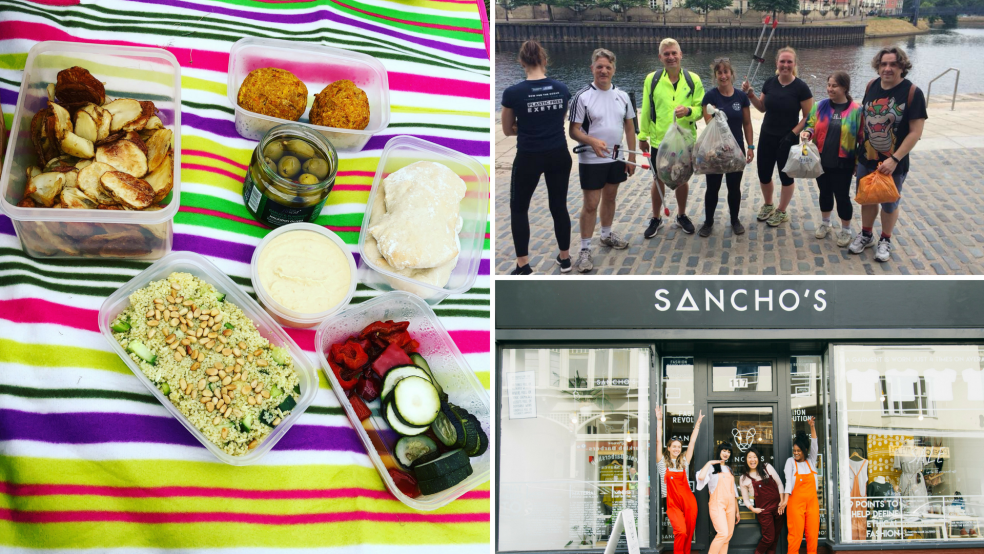 Join Sancho's and Plastic Free Exeter on Sunday 2 September.
Meet outside Sancho's on 117 Fore Street at 11am to stroll down to the Quay, picking up litter along the way.*
After an hour of litter picking along the Quay, we will be encouraging people to bring along their own plastic free picnic, with items that didn't come out of plastic wrapping, e.g. homemade hummus and pitta bread.
Sancho's owner, Kalkidan, is secretly hoping that everyone will be wearing their dungarees, so make a girls dream come true and wear your Yaks won't ya :)
This will be a lovely family friendly event and we hope to see you then, everyone and their pets are welcome.
*Plastic Free Exeter will provide gloves and bags for litter picking.