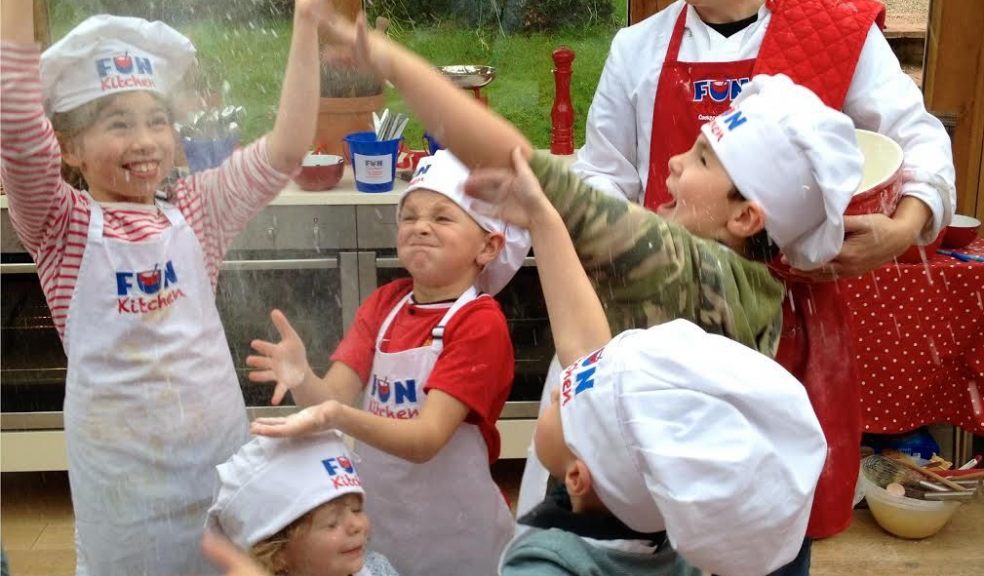 Fun Kitchen Summer Children's Workshops
Are you ready for summer?
Book yourself a break and make Fun Kitchen part of your summer plans!
Drop your child off from 8.30am to begin our workshop at 9am and we will ensure an entertaining and fun filled day of cookery activities until 5.30pm at Southernhay Hall in Exeter.
You can relax in the knowledge that your child is taking part in a wide range of fun and educational cookery activities in an excellent safe and secure school environment supervised by professional teachers.
This is an enriching, exciting and educational way for children between 8 to 14 years to enjoy their summer with the emphasis on making learning fun and inspiring.
Cost is £59 per day including lunch, refreshments, all the cooking ingredients, material, equipment, use of aprons and chef hats, recipes to take away and a family meal to bring home for you to enjoy!
0845 53 909 53