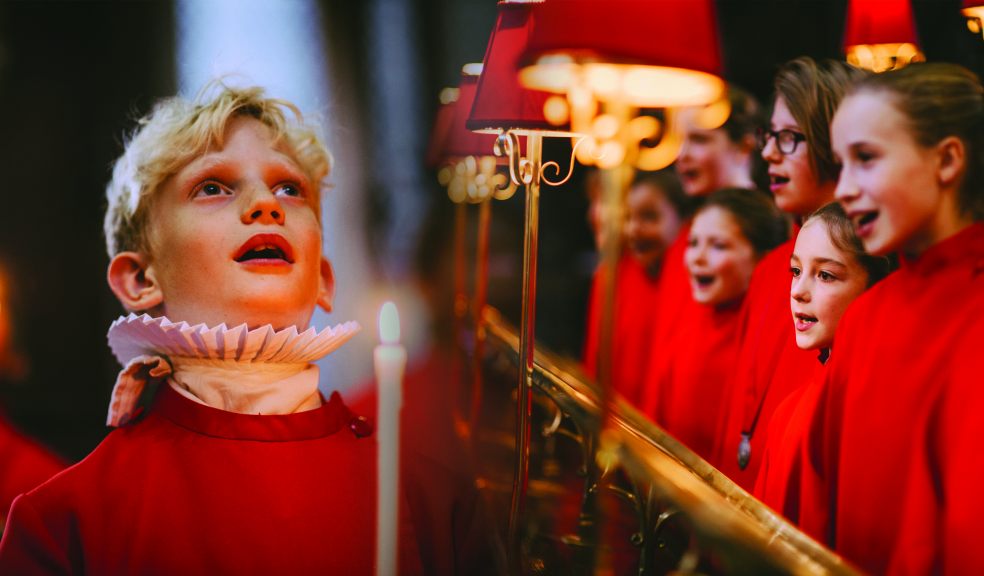 Choral Music Through the Ages (Exeter Cathedral Choir)
Saturday 13th June 2015 at 19.30 (doors open 18.45)
A programme of music from medieval to modern showcasing Exeter Cathedral choir's wide liturgical repertoire, including works from (or inspired by) our own 965 year-old Library and Archive.
The concert will include a performance of 'Flyht' by Nicholas O'Neill. This piece was composed for the 700th anniversary of Exeter College (Oxford) and sets to music selections from our own Exeter Book and other words by Samuel Wesley.
Exeter Cathedral's professional choir is made up of 36 Choristers who combine their daily singing duties with a rounded education at Exeter Cathedral School. They join the adult singers (Lay Vicars or Choral Scholars) to perform an extensive repertoire of music from medieval chant to 21st century commissions.
Ticket Information:
Front Nave: £15 (£7 under 18s/students), Rear Nave: £12 (£6), Side Aisles: £10 (£5)
Tickets from 01392 285983 or online (no booking fee for online purchases)
www.exeter-cathedral.org.uk/boxoffice