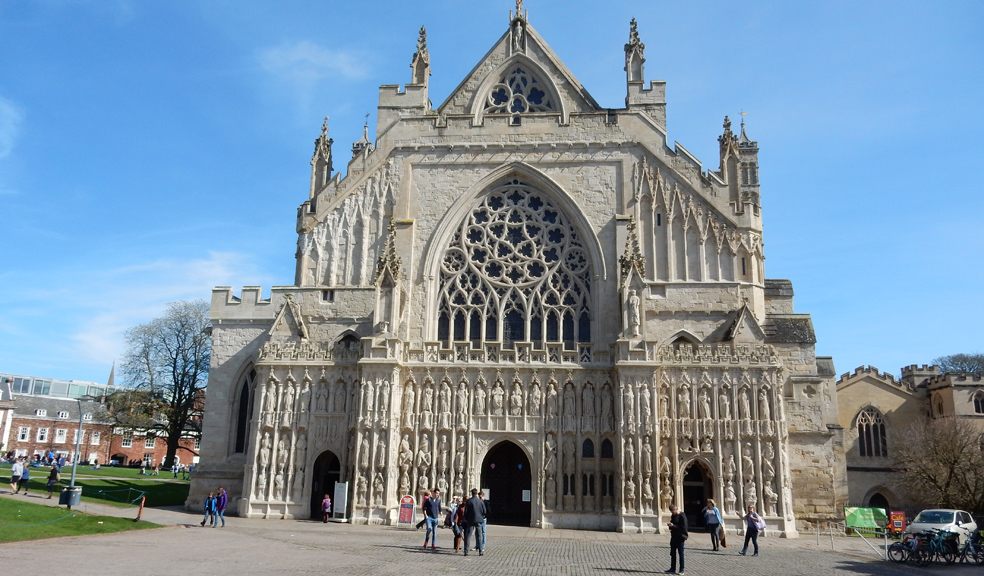 Curious About Exeter - Quirky heritage walks for the Curious!
Have fun (re-)discovering Exeter, spotting things you've never noticed before, with two quirky treasure hunt style heritage walks - a safe, fun and affordable way to enjoy some fresh air. Buy in printed booklet or instant download format (to print at home or use directly on up to three mobile devices) from https://www.curiousabout.co.uk/exeter.html and explore in your own time. Use code: Exeter15 for 15% off all Curious About walks.
Curious About Exeter visits not just the obvious places, but some unusual ones too, with hidden treasures to discover. Suitable for all ages, the walks take 1-2 hours each and are wheelchair and buggy friendly. Each 16 page booklet contains two walks, a brief history of Exeter, a detailed map with two walking routes marked on, and a series of directions and clues (Hints as to where to find the answer, and the answers can be found towards the end of the booklet). You'll also find ideas for things to see on the way, pictures to identify & some interesting snippets about the people & events that have shaped Exeter.
Walk 1: Gardens to Cathedral (1.5 miles)
This walk starts at the intriguing Northernhay Gardens - a delight to explore - before probing the charm of Rougemont Gardens with its city walls. Sweeping past Exeter Castle you'll enter busy and quirky shopping streets, one housing an ancient church, before stumbling across the ruins of bygone almshouses. Next there's a Roman Way and elegant promenades, before arriving at the splendour of Exeter's spectacular Cathedral.
Walk2: Cathedral to Quayside (1 mile)
Walking beside Cathedral Green will take you back to an earlier, graceful era, before passing an early medieval church, Exeter Cathedral School and a 14th century Bishop's Palace gateway. Now it's downhill all the way, past a Baptist Church, city walls, and the Custom House – before the Exeter quayside expands before you – a river and canal with old-world charm, combined with stylish living, eating and drinking!
Both walks are wheelchair and buggy friendly.