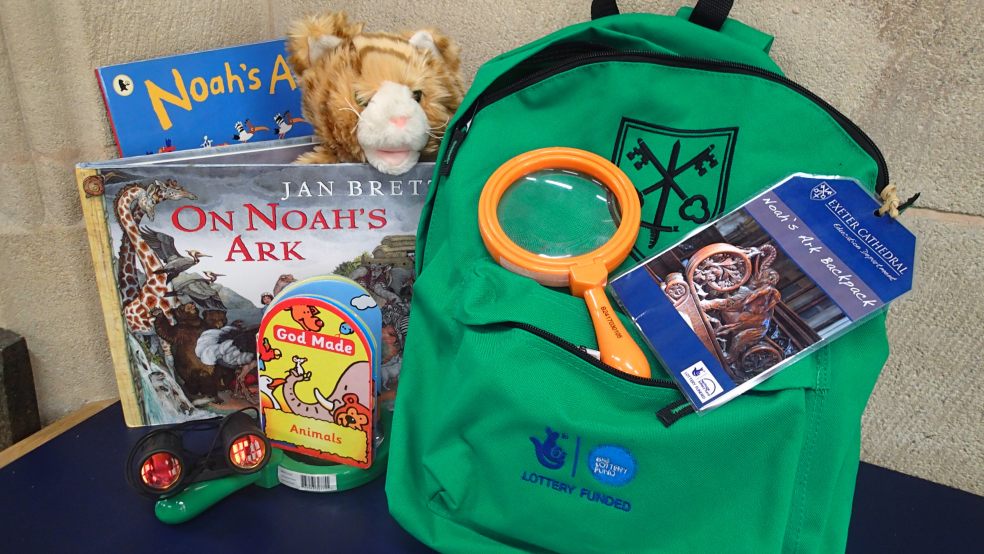 Half Term: Cathedral Family Tour
Monday 15th February 2016 (10.00-11.00 or 14.00-15.00) Tuesday 16th February 2016 (10.00-11.00 or 14.00-15.00)
Come and explore the Cathedral as a family this half-term.
Join our child-friendly tour full of stories, amazing facts, and spooky tales. Find out more about this wonderful building, and discover how and why it was built.
Along the way, see if you can spot: a mermaid, a green man, an elephant, a boy sticking his tongue out, and a clock that may have inspired the nursery rhyme 'Hickory Dickory Dock'. Afterwards, why not get dressed up and take a Medieval family 'selfie' to remember the occasion?
Booking information: £3 per adult (includes Cathedral Admission), children FREE (must be accompanied by an adult). Starts at the Front Desk. Available from 01392 285983 or online. Buy Online