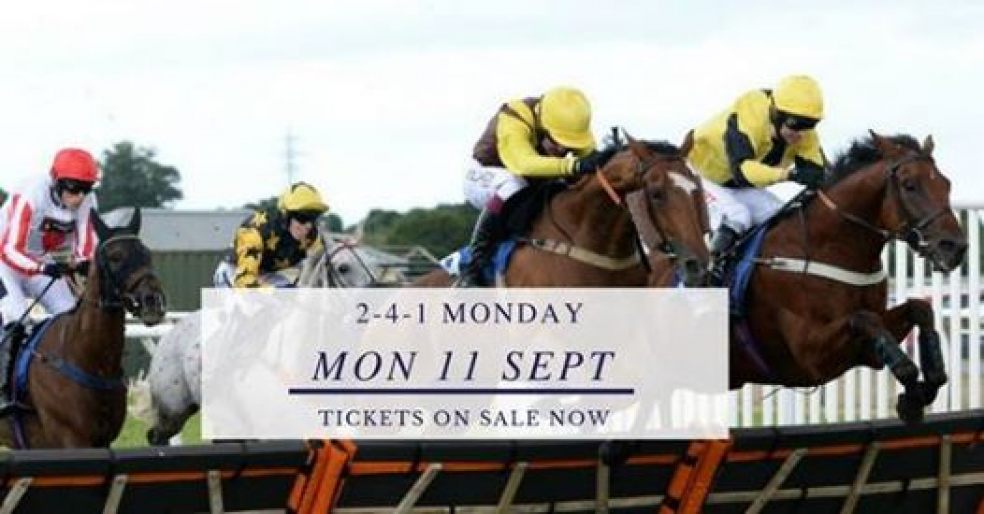 2 for 1 Paddock Entry - Mon 11 Sept
Come racing and save. Enjoy two Paddock Enclosure tickets for the price of one on Monday 11 September when you book by 5pm on Monday 4 September.
Missed the deadline? Tickets will still be available after this date at the full price of £19 per Paddock Enclosure ticket or £12 for Course Enclosure.
Gates open at 12.15 ahead of the first race at 14.15. The last race of the day will take place at 17.15.
Please note times are subject to change so please be sure to check the website for updates.
To find out more information and to buy tickets, visit www.newtonabbotracing.com/fixtures or call 01626 353235.
We look forward to welcoming you.