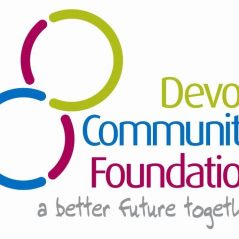 If you love Devon then Devon Community Foundation is the charity for you. Every year we support hundreds of small voluntary and community groups helping local people in need. Together, with you, we can build a better future for everyone in Devon.
Mission
To connect the 'haves' and 'have-nots' within Devon communities in a way that empowers them to identify and tackle local issues together.
Company Overview
Devon Community Foundation is one of fifty seven Community Foundations in the United Kingdom.
Community Foundations originated in the United States of America.
Devon Community Foundation is a grant-making charity based in the county of Devon, in the UK.
Description
We support small, local charities, and community and voluntary groups by providing grants.
Grants are provided through our own funds, from government schemes such as the Grassroots Grants, or from other national charities and organisations such as Comic Relief and Sport Relief.
Content by Devon Community Foundation