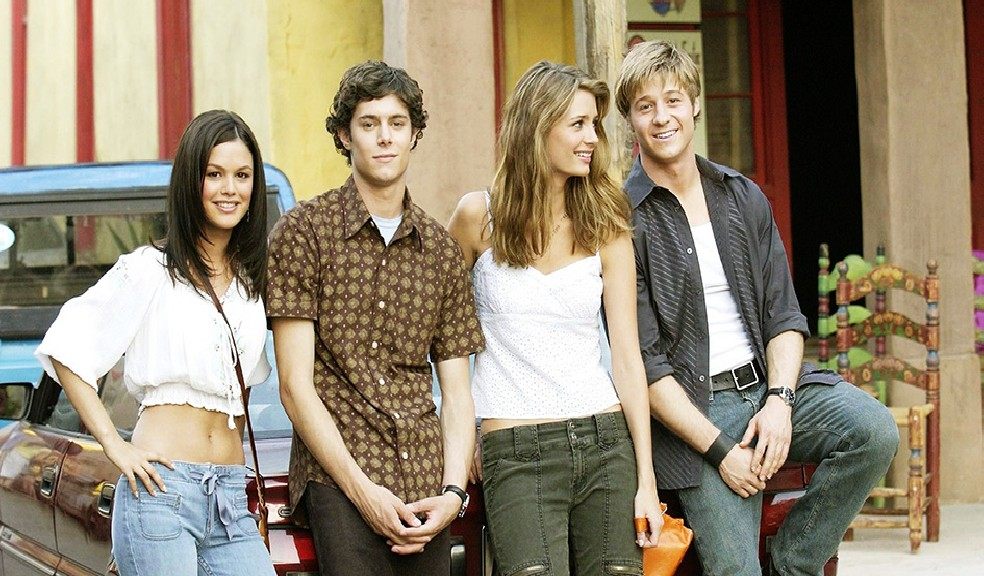 Celeb-favorite fashion brands from the '90s and 2000s you definitely wore too
The 90s and 2000s were a golden age for fashion. New trends were emerging and fashion brands were at their peak. Whatever your favorite celebrity wore, you did too.
So that's why we thought about the best celeb-favorite fashion brands of the 90s and 2000s. Dive deeper to know more about the best ones.
GAP
GAP is a staple of 2000 fashion. It was THE place you would go to buy clothes. More so, GAP wasn't that expensive for normal people. While celebs mostly bought high-value clothes, you could regularly see a celeb on Hollywood Blvd wearing a plain GAP t-shirt.
Unfortunately, GAP was exactly that – plain. So even though you definitely wore GAP, the company wasn't really a trendsetter.
Juicy Couture
Name us a more iconic fashion trend than the tracksuit of the 90s and 2000s. Everybody wore tracksuits, even artists performing in front of live audiences. Music videos were full of them, and celebs absolutely loved it.
While it's very rare to see a tracksuit nowadays, it was definitely a HOT trend in the 90s and 2000s. And who set the trend? Juicy Couture, of course. The clothing company is most known for its track pants that had 'JUICY' on the butt. While this pair of pants was most popular with female celebs, guys weren't left out of it.
With all that said, Juicy Couture was mostly a brand that catered to women. But it definitely set the trends of the 90s and 2000s.
Champion
Who doesn't remember Champion? While the clothing company is still going strong, sportswear was significantly more popular in the 2000s. Unlike GAP, Champion was more pricy. Owning a Champion hoodie was like wearing Gucci.
Celebs loved wearing Champion and it defined the sportswear trend of the 2000s. But unlike any other plain clothing company, Champion was classy. Everyone remembers the logo and the big bold letters that every hoodie had on. More so, the fabric was absolutely stunning.
As Champion defined the sportswear trends of the 2000s, what better to do now than to shop for a vintage champion sweatshirt?
FUBU
For all of your urban clothing needs, FUBU was the place to go. It was a premier clothing brand for rappers and wannabe rappers in the 2000s. From LL Cool J's iconic sweaters to Rhianna rocking a college football sweater, everyone wanted a piece of the cake.
The urban fashion trend was at constant odds with the sportswear trend of the 2000s. Since everybody wanted to be a rapper, FUBU was the place to shop for rapper apparel.
Because of that, we had to add FUBU to the list and give it a shout.
Versace
Versace always has and always will be HOT. The Italian fashion brand is something that very few normal people can afford. But back in the 90s, anyone with a Versace piece was considered a rich kid. But what's even more interesting was that Versace looked bonkers. While the plain style compares nothing like today, Versace was all the rage back in the 90s. Celebs were all over it, and people like you and me wanted to.
Sadly, the high-priced designer brand had only one target demographic in mind – celebrities and rich people. Love it or hate it, Versace rocked the 90s.