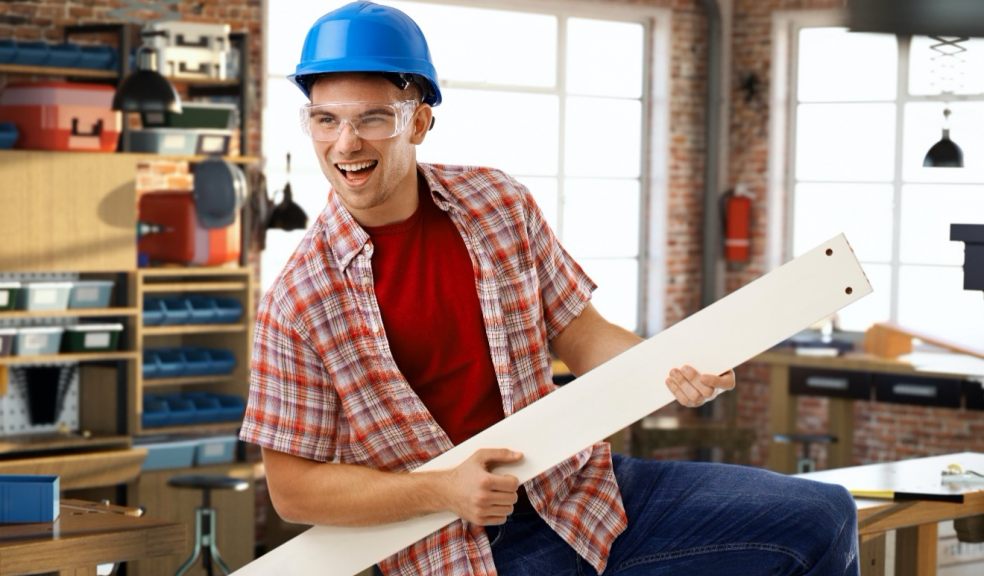 How to make sure your budget doesn't DIE with DIY
Our love for 'Do It Yourself' (DIY) has not faltered amidst the cost of living crisis, currently sweeping the nation.
But unfortunately, our finances might not have been so lucky.
With rising inflation, the UK public are in need of some new tips and hacks to protect the luxuries they enjoy the most, and do so in a manner that's most cost-effective.
According to Online Betting Guide's (OLBG) Discretionary Spend Index, the average Brit spends £3,304 a year on DIY (2021-2022) — the largest spend recorded across 12 discretionary spend categories, according to their research.
This amounts to just under 25% of the average adult's entire discretionary spend, and is a major 366% increase from 2019-2020.
With the OLBG Index showing an alarming figure, you're likely wondering how you can carry out all your beloved DIY projects, whilst cutting the costs.
Read on, to learn about all the money saving hacks the nation is using to better manage their DIY!  
How-tos are your friend
The very concept of DIY means you're choosing to tackle projects yourself, without the need for professionals.
For people well-versed in DIY this should prove no problem.  
But for those of us who are new or inexperienced, it can lead to much trial and error – and unnecessary expense!
Fear not, as in today's world there are millions of DIY how-to guides scattered across the internet, on sites like YouTube or Quora.
Here, you can find a vast array of helpful tips and walkthroughs for almost every DIY job you could think of.
If you're painting your walls, re-tiling your bathroom, renovating your garden, then follow an expert how-to guide to help you master the task.
This will help you narrow your spending to only the necessary tools and materials, and give you the highest chance of success, without the stress and expense of trial and error.
Don't slack on the job
One of the most expensive mistakes you could make on a DIY project is to cut corners – in the figurative sense.
So often it can be tempting to skip a step in the process to save time and effort, or feel as if you've figured out your own new "hack" which helps the project.
However, the reality is often less rewarding, and you end up adding more work to your project.
Used materials are wasted and you need to fork out more money to re-do what you've ruined.
Believe it or not, this is unavoidable if you are more precise and dedicated to your DIY.
Resist the urge to cut precious corners, and focus on making your project as successful as possible.
You'll then have a fully completed DIY project that is both time and cost-efficient, and gives out what you put into it.
Something borrowed
DIY is nothing without the appropriate tools.
That being said, the cost of DIY equipment can be rather hefty. Even the simplest of equipment such as paint brushes can set you back a fair bit.
So why not try and secure as many tools as possible from friendly DIY companions?
Whether it's family or friends, try and ask around to see if anyone has the necessary tools, they can lend you for the job.
This will help you save a significant amount of money before the project has even started.
Of course, there are many instances where this may not be possible. But make sure you don't just fling your cash at the nearest DIY store.
Explore your options to find the cheapest tools, which are also right for your job.
Remember, the higher the quality, the more value for money you'll get.
If your tools break after 10 minutes, it's another trip back to the store, so be vigilant with your choices.
A material's job is never done
One of the best ways to save money on DIY is to get every penny's worth out of your materials.
When feeling the victory of completing a project, it's easy to look at your half-used materials and just throw them away.
Countless times, us Brits look for something we remember having – especially DIY materials – only to realise we did have it, and then threw it out because we no longer needed it.
So, make sure that you save as much of your leftover materials as possible after a project.
Naturally, there will be some that you're unable to preserve, but for those that you can, it's essential that you do.
You'll be ecstatic you took this advice the next time you need materials for a project, and realise you have everything you need stored away, which is an additional expense already covered.
With these top DIY budget saving tips, you can have both creative and financial freedom in the current cost of living crisis.