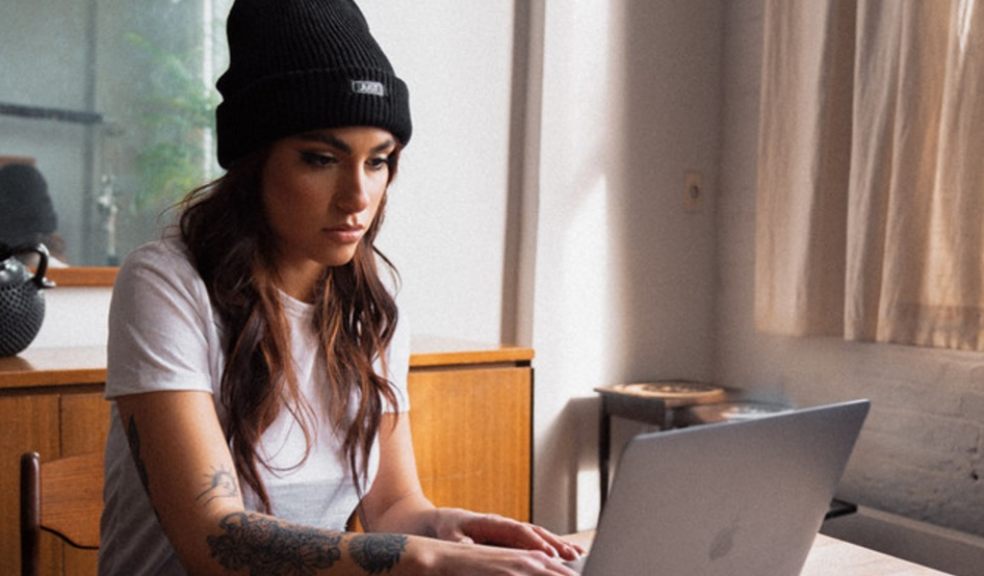 The famous teenagers who earned their millions on the web
It seems that not so long ago the phrase "child millionaire" or "teenage millionaire" sounded like something unreal, incomprehensible and simply unimaginable. But now it's quite commonplace. For example, young Christian Owens earned his first million before his sixteenth birthday, and founded his first company at the age of 14. And Emil Motica opened his own lawn-mowing business at the age of 9. At 13, he received an $8,000 loan to buy a commercial lawn mower, and by the age of eighteen, he had already opened Motycka Enterprises, which today brings him millions in income.
There are many such stories. Children and teenagers invent something completely new, they find a source of income where adults do not see it, and implement ideas that the older generation cannot even imagine.
But now a whole new category of teenage millionaires has emerged. These are the ones who make millions online. They are not brilliant inventors, super-successful entrepreneurs, or children of wealthy parents who sponsor their hobbies. They just know how to work an audience and attract its attention, earning really big money. Some have even managed to create unique online products that bring in money year after year.
We'd like to highlight a few teenagers who made a fortune on the Web, and how they managed to do it. Who knows, perhaps these examples will inspire you or your children to express themselves, try their hand at something new and achieve success in areas that you haven't even thought about yet.
10 teenagers who became millionaires thanks to the Internet
Alex Balfanz
Alex Balfanz was born in 1999, and at the age of nine he started creating his first games using the Roblox Studio platform. In many ways, this was due to Alex's father, who himself was a programmer and instilled in his son a love for computer technology. The first games on Roblox Studio did not bring Alex  a lot of money. According to him, he earned a total of only a couple of thousand dollars or less.
In 2016, Alex, together with a business partner named asimo3089, created the game Volt, which became quite successful with players. But real recognition came to him after the release of a game about cops and robbers called Jailbreak. On the first day after launch, the game had 70,000 players at the same time. In its first year of existence, Jailbreak brought Alex over a million dollars in profits. And by 2020, the game had been played over four billion times.
The money from the game was enough for Alex not only to fully pay for college, but also for his future life and work. The game Jailbreak is still very popular and continues to bring decent money to the developer.
Sumail Hassan
If you thought that only geeks and developers could become millionaires on the Web, we have to disillusion you. A prime example is Pakistani professional Dota 2 player Sumail Hassan. He, along with the Evil Geniuses team, won The International 2015 championship. As a result of this victory, A man born in 1999 received a prize of more than a million dollars. The next four years after the victory, he continued to play for the Evil Geniuses team and win victories. In 2019, he left the team and played with his brother for some time in the Quincy Crew. And in 2020, he signed a contract with OG.
Esports is at the peak of its popularity today, and the vast majority of successful esports players are the younger generation. Often they're under the age of eighteen. So if your child is seriously interested in computer games, this is not a red flag. Perhaps he or she has a great future in this direction, and after a few years, the hobby will bring in millions of dollars.
Tiana Wilson
It is no longer news to anyone that popular bloggers on YouTube can earn huge amounts of money. But there are not so many children among them. One of the best examples is the young girl blogger Tiana Wilson. She was born in 2007 and became very popular on YouTube at the age of 13 when she started making videos about her life, reviews, unboxings and the like.
Tiana Wilson's content has captivated an audience of viewers, and in a very short time, her YouTube audience has exceeded 10 million people. Her most popular video is Slime Prank in My Dad's Hot Tub, which has over 120 million views. In 2018, Tiana Wilson also launched a range of products, and by 2020, her worth reached $ 3 million. At the moment, this figure is probably much higher.
Kyle Giersdorf
Kyle Giersdorf, born in 2002, better known as Budha, is a professional American esports player who plays mainly on Fortnite. According to his father, Kyle began to show interest in computer games in infancy, and later his passion grew into something much more.
Soon, gaming began not only to captivate Kyle Giersdorf, but also to bring him good money. In 2019-2020, the esportsman took part in many esports tournaments. The most significant among them was the Fortnite World Cup 2019. As a sixteen-year-old, Kyle Giersdorf scored a resounding victory. The championship prize fund was a whopping three million dollars.
Kyle's career began in the No Clout team, but later he moved to the Sentinels, where he plays to this day. The cyber sportsman does not plan to end his career. And why should he, if his favorite hobby also brings in an excellent income?
Jaden Hossler
Jaden Hossler was born in 2001 in Dallas and became known as Jxdn on the TikTok app. The world found out about him in 2019, and now Jaden Hossler is a millionaire, popular singer, songwriter and tiktoker.
Jaden has been distinguished by artistry and a passion for art since childhood — he played in school plays and strove to prove himself. As he later admitted, it was creativity that always helped him fight depression and get rid of bad thoughts.
In 2019, he moved to Los Angeles and for some time was a member of the Sway house tiktok collective. But later he left and continued his independent career. In April 2021, it became known that Jaden was dating Tik Toker and singer Nessa Brown.
Max Entwistle
Max Entwistle is a game developer for the Metaverse Roblox platform. Working in a small team and still at a young age, he created several super popular games that collected over one billion downloads in a short time. He has worked at Roblox, Amadeus Germany and has developed innovative products using devices such as Microsoft Hololens.
By the way, you can easily find the Max Entwistle page on LinkedIn and see for yourself his achievements, as well as his public speaking and publications. There are a lot of interesting things there if you're interested in the modern world of game design and IT in general.
Andrey Ternovsky and Leif K-Brooks
Not coincidentally we can put these two innovators in one piece. Andrei Ternovsky and Leif K-Brooks created their own video chat services in the same year (2009). Ternovsky at the age of 17 with ChatRoulette, and Leif K-Brooks at the age of 18 with Omegle.
It's interesting that Andrey Ternovsky created his website ChatRoulette in just two days, and his parents became his first investors, giving their son some money for his project. A month and a half after its launch, Chatroulette video chat was already valued at $50 million. An ordinary Moscow schoolboy had become a millionaire.
With Omegle and its developer, the story is similar. Just a month after the launch of this video chat, the number of visits per day reached 150,000. The site eventually gathered a multi-million audience, Leif K-Brooks became a millionaire and was included in the Forbes list of the richest people under 30 years old.
Subsequently, by the way, alternatives to Omegle video chat began to appear actively — Chatrandom, Omegle Alternative, OmeTV, Chatspin and others. These sites managed to repeat the success of Omegle in some aspects. Others, although they did not become as popular, still gathered an impressive audience and continue to work well, like Chatroulette.
Nick D'Aloisio
The future English programmer was born on November 2, 1995 and from an early age was fond of computers. At the age of 15, he created the Summly app, a kind of news aggregator that can organize new publications, present them in an easy-to-read format, and even highlight the main article for a brief review.
The Summly app quickly caught the attention of internet users. Nick received a large amount of venture capital from a billionaire, and in 2013 Summly was bought by Yahoo! Nick D'Aloisio reportedly made $30 million from the deal. He also received the New York Innovator of the Year award at the WSJ.
Robert Nay
This boy genius made his first $2 million in just a couple of weeks. At the age of 14, he developed the quite simple but extremely exciting mobile game Bubble Ball. In just two weeks, it was downloaded from the AppStore 16 million times. The young game developer became a millionaire, and his game is still popular.
Robert Nay didn't rest on his laurels. He founded his own gaming company, Nay Games, and continues to develop games, but at a more serious level.
The Internet is full of opportunities
The people we've highlighted are a great example of the fact that anyone  in the modern world is able to achieve success by doing what they love. If they are really eager with their idea, dream of bringing something new into the world and do not give up on the first failure, they'll achieve success!
Such stories truly motivate, give you confidence in yourself and help you understand that each of us is capable of more, regardless of gender, age, religion and life beliefs. The main thing is to believe in your idea and move towards your goal, and then everything is possible!
The modern Internet opens up enormous opportunities for each of us. And while some only passively use it, others strive to create something completely new, show the world their ideas, demonstrate their talent and at the same time get rich. 
The main thing is not to make money your goal. The vast majority of children and teenagers on our list initially had no plan to earn a lot of money. Perhaps this is what allowed them to focus on more important things. The rest will come by itself with time. And if they succeeded, why can't you?