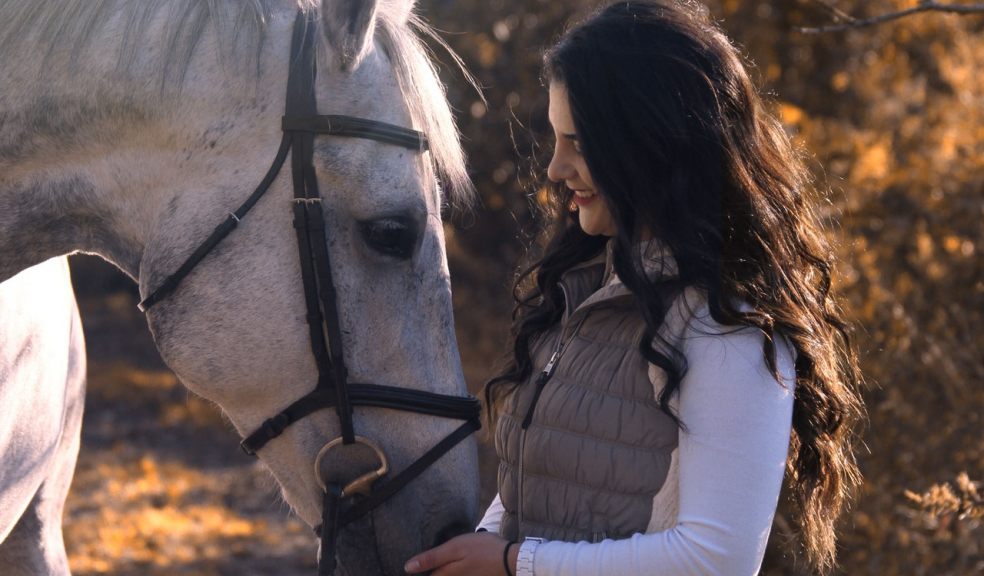 Should You Invest in Horse Property If You're A Student?
If you're reading this, chances are you're a horse-lover, and also a student. One would say not a good combination for those with a tight budget, right? But, your wishes and dreams still matter to you, regardless of how much they might actually cost. However, the real question is; should you really invest in horses and horse property while still in college? Sure, owning a horse might have been a childhood dream of yours, but is college a really good timing for making that dream come true, especially when you're forced to ask help from some cheap essay writing service? Well, to answer these questions, we will take a look at all of the aspects that show what owning a horse really means. Moreover, we will also try to show what being a student means, from a financial standpoint.
The cost of horse property and ownership
Investing in a horse property might not be the most cost-effective decision to make while in college. Sure, in the long run, it might pay off, but let's look at some facts that might prove you wrong. The initial investment in itself is extremely costly. But, have you considered that the long-term investment and ownership is much greater than you might have thought? Numbers don't lie.
According to a survey conducted by the University of Maine, the average annual cost of having a horse, without the property can be up to 4000 dollars. The median cost can be up to 2500 dollars, which would make the monthly expenses approximately 300 dollars, just for a horse. Not to mention the other things you have to take care of on the very property. For example, you will need a lot of money to provide the food, the vet and other necessities important for the horses you might own. Annual costs just for food might be 1000 dollars a year, and the vet alone up to 500 dollars a year. It is important to bear in mind that investing in a horse property means investing in everything that is on the property. The general maintenance of the property can easily vary between 500 and 800 dollars a year, only once the property is completely in your ownership. 
The cost of being a student
For the sake of being precise and straightforward, let's now compare the cost of studying  to the cost of simultaneous investment into a horse property. Bear in mind that the education costs have soared in the past decade. Student loans are a pretty big deal and can be in thousands of dollars. Annually, studying at a public university might cost between 10,000 and 20,000 dollars. The average annual cost for studying at a private university can be as high as 30,000 dollars. Now, these numbers don't count in other expenses, like accommodation and studying material, which can a couple of hundreds of dollars annually.
When we look at the horse property costs, it is quite easy to see that adding a couple of thousands of dollars annually to your already high college expenses might be overwhelming. Both college education and horse properties are really expensive, and unless you are a rather rich individual, you might want to leave the horse property investment for when you get a job. 
Horse property and horse ownership alternatives
Sure, investment in a horse property might go down the drain now that you've seen the numbers. However, you don't have to give up on your dream completely. You can simply postpone it for some better times. For now, however, you can look at some of the alternatives, without a long-term financial commitment.
• Visiting horse properties and camps
During your time off at college, you can actually pay a visit to the local horse properties. There should be some local stables offering visiting hours or even horseback riding lessons and instruction. This should help you satisfy your wishes for a horse property for at least some time. For now, you can simply enjoy the opportunities, like horse camps for example. During the summer, horse camps allow you a complete experience of a ranch, horse-owning and horse riding. These camps might actually provide an insight into what it actually means to own horse property, and how much of hard work it requires. 
• Volunteering
There is a fair number of stables and horse properties that are looking for volunteers. They provide lessons in ride time in exchange for helping around the property. This is a great opportunity to care for the horses and spend time on the property, gaining experience that might be useful later.
• Loan agreements
You can also try signing a horse property and horse ownership loan agreement that can help you take care of the property and the horses without a long-term commitment. These loans are valid for a certain period of time and during that time you are responsible for the full cost of the ownership. This might not be the most ideal solution, financially, but it will definitely be satisfied if your wish is to simply take care of the horses and enjoy your time in the stables and on the ranch.
Conclusion
It can be really hard to strike a balance between your dreams and college responsibilities. Especially when it comes to costs and finances; at the end of the year you need to give away a lot of money for your education, and having other expenses might be even more stressful. Therefore, you can try out the alternatives and gain experience for the time of your actual horse property investment. However, if you do have enough money for both, investing in a horse property is an excellent idea. You just simply have to create a financial balance and see where you stand at the end of the day.