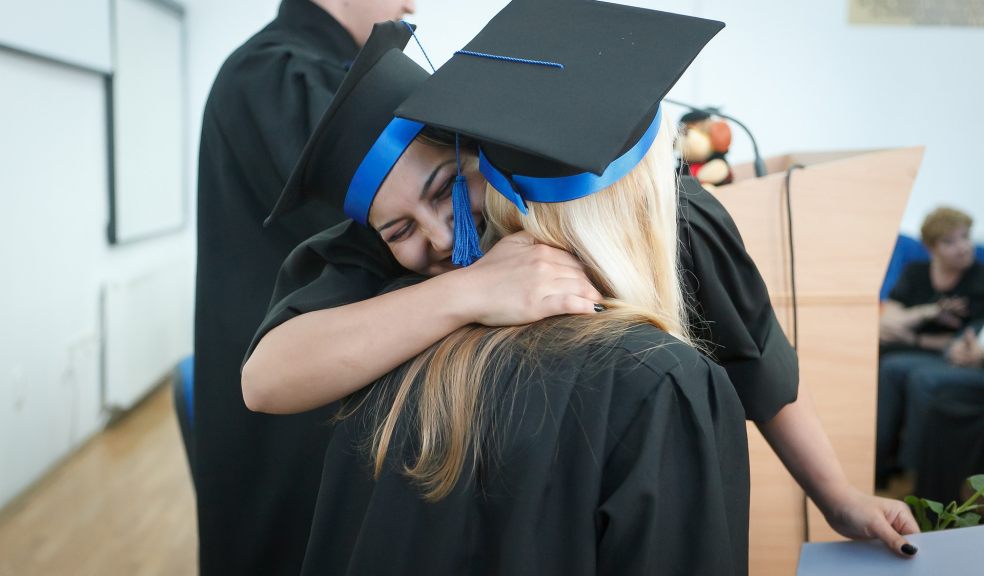 Life After Undergraduate Study: What to Do Following Graduation
It is likely you will experience a mixture of emotions when finishing university. While you might be excited to embark on the next stage of your life, you could also be struggling with the prospect of life outside of education.
While it is natural to feel anxious about leaving the bubble of university, you must embrace your graduate life with both hands. If you need a little assistance moving forward, here is some helpful advice on what to do following graduation.
Open a Graduate Bank Account
Once you have donned your cap and gown and received your degree, you will officially be a university graduate. For this reason, you might need to visit your bank to open a graduate account, which can prevent you from immediately receiving heavy interest charges on your overdraft.
While some student accounts will automatically transfer to a graduate account, others might not. So, it is worth talking to your bank to identify the best option for your needs.
Consider Postgraduate Study
If you aren't ready to say goodbye to university life just yet and want to increase your qualifications, you always have the option to embark on postgraduate study. In fact, many careers will require graduates to complete a masters degree; for example, you may need to pursue postgraduate study to secure a career in law, education, or psychology.
You also don't need to return to the same university if you don't want to. For example, students can study for a Masters in Education degree in the comfort of their home with the help of Online Exeter.
Take a Gap Year
If you don't have plans to return to education but aren't eager to secure a job once you have received your degree, a gap year might be an ideal option. It will provide you with an opportunity to learn a new language, embrace a new culture, and meet new people before you enter the professional world.
Backpacking can also improve your maturity, independence and organisational skills, which can make you a more attractive candidate to an employer. You also could expand your CV by volunteering or securing employment overseas, which could expand your skillset and help you to identify a passion.
Build a Savings Fund
As you will no longer have your student loan to rely on to fund your lifestyle or to help you out of a financial jam, you should open a savings account, so you will have money to rely on as and when you need it.
Setting a small amount of money aside each week will quickly add up over time, which could help you to buy your first car, home or rent deposit. You must, however, open a savings account with a superb interest rate, which can make your money go further.
Don't Worry About Your Student Loan Repayments
While many people might hate the thought of being in a considerable amount of student debt after university, you shouldn't worry too much about it. After all, you will only make repayments on the loan when you are earning more than £21,000 per year. Even when you do need to make repayments, you will be charged an affordable rate for your finances. 
Decide Where You Want to Live
You will also need to decide where you want to live now that your degree has come to an end. For example, do you plan to live with your parents, remain in your university city, or maybe you want to start a brand-new life in a new city that offers better career prospects? The choice is yours.
Update Your CV
While you might possess all the skills and talent an employer is looking for, a poor-quality CV could let you down. If you want to impress a potential boss, you will need to design an attractive CV layout and effectively highlight your qualifications, experience and skills to-date.
It might be worthwhile to visit a CV adviser for assistance, as they can help you to promote your skills and experience in the best possible light, which could help you to land your dream job quickly.
Gain Experience in Your Chosen Field
While your degree will qualify you for a role, it is your experience that will make an employer want to hire you on the spot. After all, they will place great value on work experience, as it will prove you have the skills and hard work ethic they are looking for in a candidate.
To ensure your CV stands out in the pile, you should volunteer at a local organisation or embark on an internship at a company, which will prove you take your career in the industry seriously. The experience alone could help you to answer an employer's questions with ease during an interview, which can make you appear to be a knowledgeable candidate that could become an asset to a company.
Start Networking to Improve Your Career Prospects
If you are struggling to find a job and you are regularly forced to compete with many graduates for a small amount of vacancies, you should take your career into your own hands. For example, you should aim to network with people across your desired industry. 
You could attend career fairs to ensure you don't miss out on an exciting opportunity, or you could reach out to professionals on the likes of LinkedIn to introduce yourself, so they could consider or refer you when an opportunity arises at their company.
Conclusion
Leaving education behind can be scary, but it can also be exciting. Not only will it allow you to embark on the next stage of your life, but you can put your hard-earned degree to good use in the real world.
However, there are many considerations you will need to make before you do so, such as the best place to live to secure your dream occupation, and whether you would be better suited to embarking on postgraduate study. You also can increase your chances of success by improving your CV and networking with professionals across your chosen industry.