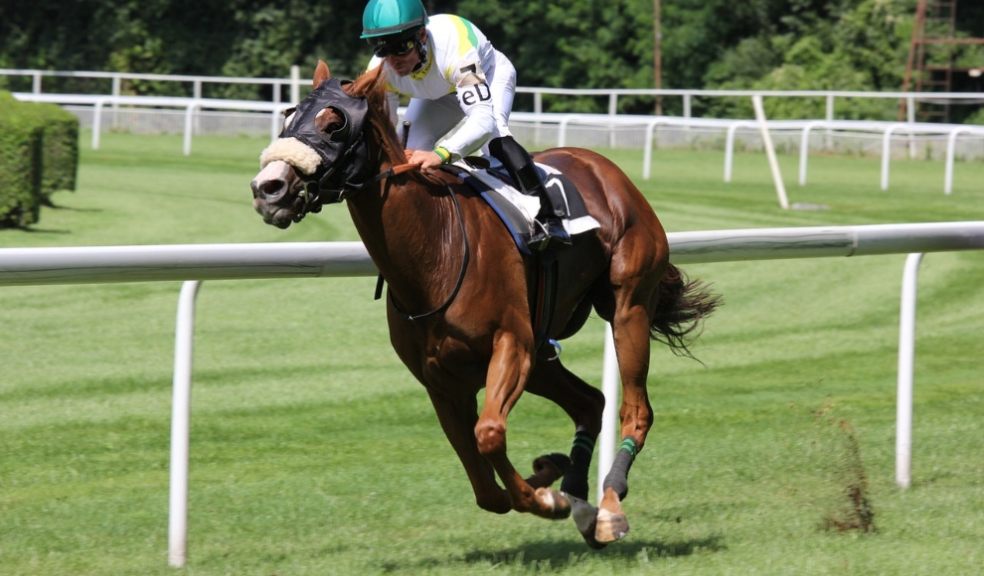 The world's best racecourses
England is a paradise for fans of horse racing. From Epson Downs in Surrey to Aintree in Liverpool; Ascot in Berkshire to the almighty Cheltenham. Of course, other countries have beautiful racecourses too, but many of these are modelled on Britain's best courses – as they say, there would be no Kentucky Derby without THE Derby – the Epson Derby.
If you are a horse racing fan, you owe it to yourself to visit these courses during your lifetime – your best days at the races could well still be ahead of you.
The United Kingdom's Best
We just mentioned the names of England's best courses, so let's not waste any time – here's a brief rundown of England's finest circuits.
Epsom Downs
We often don't do fancy names in the UK – Epsom Downs is, unsurprisingly, located in Epsom. Epsom itself is located southeast of London – close enough to be easy to get to, but far enough out to seem like another world from the madness that is the city of London. Epsom is one of the world's oldest racecourses, having first opened in 1661, and it's most famous races are the Epsom Derby, the Epsom Oaks, the British Classic, and the Coronation Cup. Epsom is unique in that it is not entirely enclosed, like many other racecourses – crowds regularly swell to over 100,000 on Derby Day, and those 100,000 will often see equine sporting history made.
Cheltenham
The home of jumps-based horse racing, Cheltenham is located at Prestbury Park, in Gloucestershire. First opened in 1831, the racecourse hosts the Cheltenham Gold Cup, the Champion Hurdle, and the Queen Mother Champion Chase. The Cheltenham Festival is a three-day event held every year – next scheduled for 15th-18th 2022. So prestigious is this festival that sports betting odds for the races are already being offered by all of the major bookmakers such as Unibet Canada.  
Aintree
The home of the Grand National is England's – and arguably the world's – greatest horse race. Located in Liverpool, Merseyside, Aintree will forever go down in history as one of the best racecourses of all time. It's one of the most testing tracks for both horses and jockeys – the fences here are so iconic, many of them even have their own names! The course is also unique as it features a second course located within the outer one used for the Grand National. It's every jockey's dream to complete the Grand National course – it truly is the ultimate test of both horse and rider.
Ascot
Ascot was constructed upon the order of late Stuart Period Queen Anne, who was utterly mad about horse racing. One of the few racecourses on this list to be built in a clockwise (right-handed) fashion, Ascot opened in 1711, and, unsurprisingly, its most famous race is the Royal Ascot. Another course located not too far outside of London in leafy Berkshire, it also hosts British Champions Day, and the Clarence House Chase. Almost everything about Ascot is linked to the British royalty in some way, so be sure to dress to impress if you plan on visiting.
Outside the United Kingdom
If you have a holiday planned any time soon, be sure to check if any of these courses are within reach – every one of these racecourses has something special about it, ensuring you a day out you will never forget:
Santa Anita Park
Without a doubt, Santa Anita is the best horse race track on the West Coast of the United States. Located in Arcadia in Los Angeles County, California, Santa Anita opened in 1934 and hosts many famous races such as the American Oaks, Santa Anita Derby, and the Santa Anita Handicap. This racecourse has hosted a record ten Breeder's Cup World Championships against the stunning backdrop of the San Gabriel Mountains.
Flemington
Melbourne's Flemington Racecourse in Victoria, Australia first opened in 1840, and through almost two centuries of history has established 13 elite races such as Black Caviar Lightning, LKS MacKinnon Stakes, and of course, the Melbourne Cup – treated with such love by Australians that the first Tuesday in November is officially known as Melbourne Cup Day – a national holiday. Like Britain's Cheltenham, Flemington even boasts its own railway line and station, making it easy and safe for the elite horses that race here to reach the course.
Tokyo
Located in the Fuchu district of Tokyo in Japan, Tokyo's racecourse is often called "the racecourse of racecourses". Famous races held here include the Tokyo Yushun (Japanese Derby), Tenno Sho, and the Japan Cup. Almost a quarter of a million racing fans pack into this iconic circuit on race day, with world-class races held between February and November.