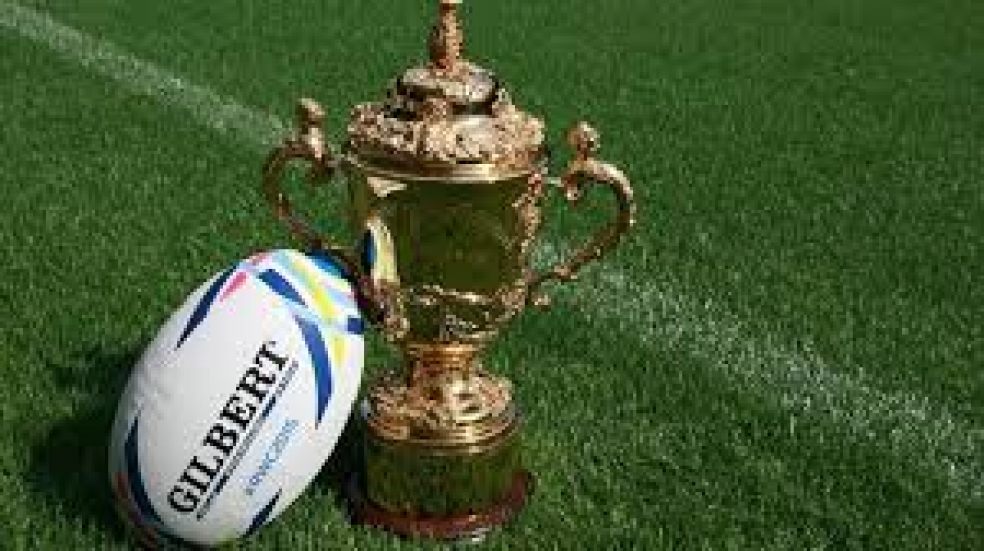 Warning over counterfeit RWC tickets
With less than a month to go until Rugby World Cup 2015 kicks-off in England and Cardiff, fans are being warned to only buy from official sources after the discovery of counterfeit Rugby World Cup 2015 tickets in circulation.
The City of London Police are working with Tournament Organisers, England Rugby 2015, and Tournament Owners, Rugby World Cup Limited, to carry out a full investigation to help ensure that fans are made aware. An image of one of the counterfeit tickets can be downloaded here.
With 17 days to go until the start of the Tournament, there is still high demand for tickets and fans are being warned only to buy from official sources to guarantee access to Rugby World Cup 2015 matches. Any tickets bought from unofficial sources can be cancelled without a refund under Rugby World Cup's ticket terms and conditions.
Fans should utilise only official Rugby World Cup 2015 channels, which include:
The official ticketing website for Rugby World Cup 2015 – tickets.rugbyworldcup.com
The official Rugby World Cup 2015 hospitality provider, Rugby Travel & Hospitality Ltd (RTH) - rugbyworldcup.com/hospitality
One of the Official Sales Agents  of Travel Agents appointed by RTH to sell hospitality and supporter tour  packages around the world http://supportertours.rugbyworldcup.com/travel_agents_list.aspx
Fans can use the Official Checker to find out whether a seller is legitimate via http://www.rugbyworldcup.com/buyofficial.
England Rugby 2015 Managing Director, Stephen Brown, said: "With continued high demand for Rugby World Cup 2015 tickets, we urge fans to only use official sources to purchase tickets and guarantee entry to the Tournament. The discovery of these counterfeit tickets shows that there are unauthorised sellers and websites looking to exploit fans and we thank the City of London Police for their assistance in this matter. With tickets still available via all official sources, we would urge fans to only use these channels to ensure that they have the best possible Rugby World Cup 205 experience."
There are around 50,000 tickets still available for 27 matches via tickets.rugbyworldcup.com. This includes:  
France v Italy at Twickenham Stadium on Saturday September 19
Australia v Fiji at Millennium Stadium on Wednesday September 23
New Zealand v Georgia at Millennium Stadium on Friday October 2
Canada v Romania at Leicester City Stadium on Tuesday October 6
World Rugby Chairman, Bernard Lapasset, said: "Fan experience is very much at the heart of what promises to be a very special celebration of Rugby and we urge all fans who are yet to purchase tickets to do so from official channels only or risk being let down. With tickets available across official fan, supporter tour and hospitality options, fans should visit rugbyworldcup.com/ticketing to check out the options."
The only official ticket resale programme is available via tickets.rugbyworldcup.com. This is a free to use service for fans that can no longer attend a match to sell their tickets at face value to other fans. This easy to use service is secure and transparent enabling fans to sell to other fans using our safe, authorised platform.
This self-service option keeps fans informed of the status of their tickets with updates throughout the posting and resale process. Fans can log into their account at any stage and withdraw tickets from resale should they change their mind.
Any ticket posted for resale will appear on the official ticketing website, tickets.rugbyworldcup.com, within 72 hours. So far, 99% of the tickets that have been posted have been sold. 
Detective Chief Superintendent Dave Clark, from the City of London Police said: "Ticketing fraud is a cold-hearted crime that preys on people's dreams of having a once-in-a lifetime experience - such as watching the greatest Rugby competition in the world in England and Wales. As the National Policing Lead for Fraud we are ready to investigate any suspicious activity around the ticketing market for Rugby World Cup, be it in the production and sale of counterfeit tickets or the supply of tickets that simply do not exist. Anyone involved in these practices should not be surprised to receive a knock on their door before, during or after the Tournament. And if you do fall victim to a scam it is very important that you report what has happened to Action Fraud." 
To report to Action Fraud go to www.actionfraud.police.uk or call 0300 123 2040
England Rugby 2015 is also working with National Trading Standards to give fans helpful advice. Fans who are concerned that a sale may be fraudulent or that they may have been sold counterfeit Rugby World Cup 2015 tickets should visit http://www.tradingstandardsecrime.org.uk/beware-of-rugby-world-cup-2015-...