Useful Gadgets That Can Improve Your Golf Game
You're equipped with the best clubs of all types. All of them are secured in a good golf bag. You have the proper gloves and outfit for the golf course. Yet after all of these items, you still feel as if your golf game is lacking. The problem probably doesn't lie within your skills, it most probably lies within the fact that you are still lacking a few essential gadgets to supplement your games.
TecTecTec VPRO 500 Rangefinder
One of the things that make golf difficult is measuring the distance between your position and the hole. Try as you may, it's tough to get the distance through the naked eye alone. If you are having trouble gauging the distance manually, then it might be time to invest in a rangefinder. This sounds fancy for a golf gadget and it actually is!
GPS rangefinders are high-tech pieces of equipment that give you an accurate measurement of your distance from the hole. Golf experts from https://honestgolfers.com/best-golf-rangefinder-reviews/ say that the best rangefinders are those that already have the parks mapped out. That being said, one of the best rangefinders currently is the TecTecTec VPRO 500 Rangefinder.
It's a low-cost rangefinder that can scan up to 540 yards which is more than enough for your regular golf course. The device also comes with 3 scanning modes to make mapping out the course much simpler.
BagBoy Solar Charger
You spend hours inside a golf course. You may have gadgets with you that require charging. Whether it's other golf gadgets or your smartphone, you need to make sure that your batteries are always up to 100%. The best and most eco-friendly way to do that is with the BagBoy Solar Charger.
It's a solar-powered power bank you can simply hang on your caddie bag. What's even better is that you don't need a power source other than the sun for it. It's efficient and useful as the time you spend under the sun will actually be put to good use!
TaylorMade Interactive Putter
Improving your putting game is definitely something you need to work on if you are hoping to step up to the pros. Aside from practice, one of the best ways you can do so is by using interactive putter clubs such as the TaylorMade Interactive Putter. Interactive putters such as this help you accurately analyze the numbers behind your putt.
Do keep in mind that interactive putters have to pass regulation first if you are going to use them at a competition. Make sure that the interactive putter you are using is legal so that you won't get disqualified. Most interactive putters are legal as they don't actually improve your game, they instead give you tips on what you need to work on.
Fitbit Versa 2
Of course, one of the things you can't leave for a golf course for is a fitness tracker like the FitBit Versa 2. If you love partnering your fitness habits with your golf game, then it's a must that you have a fitness tracker with you at all times. The Fitbit Versa 2 gives you access to many metrics such as your heart rate and the calories you've just burned.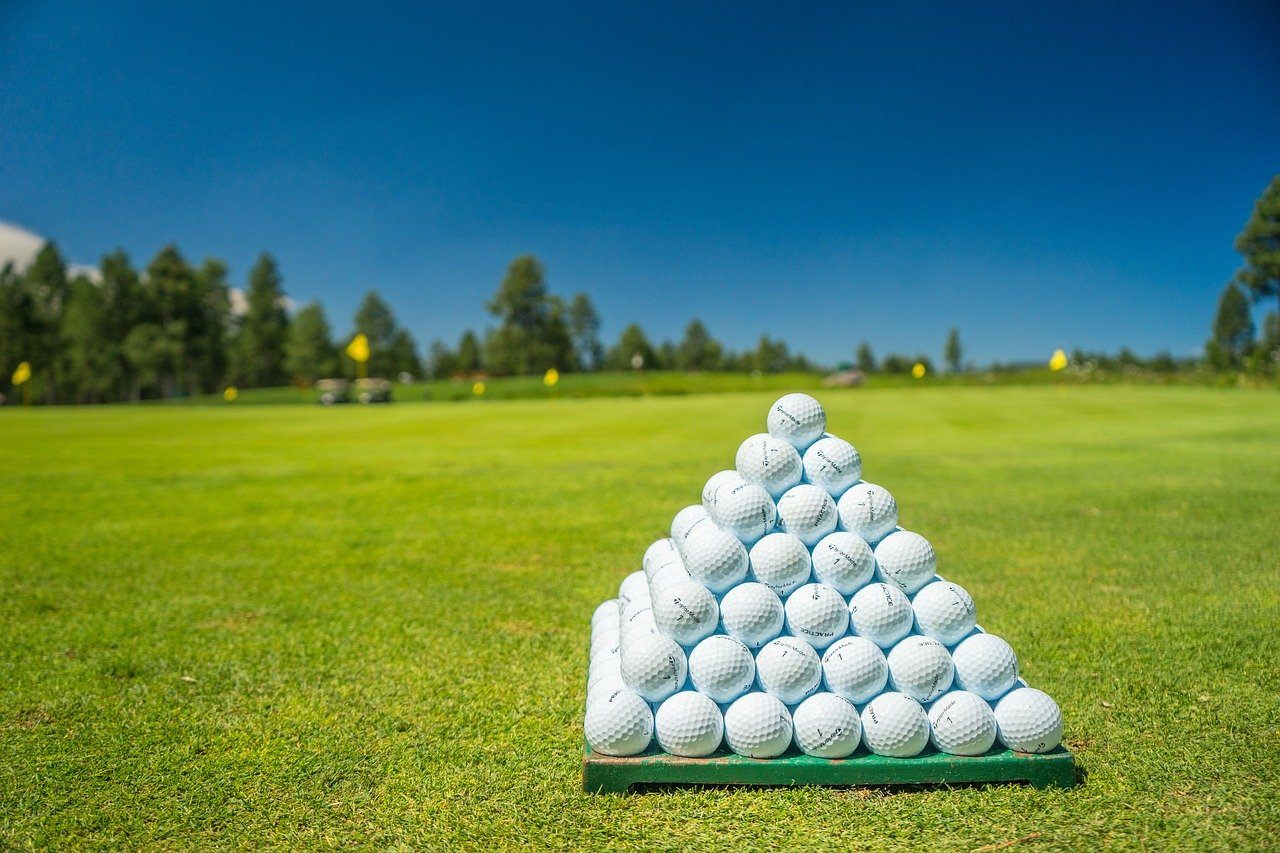 Fitness trackers are also essential for keeping you healthy inside the golf course. You never know when your body is taking too much heat and pressure inside the park. As such, it's important that you know your vital signs at all times with the help of a fitness tracker.
These kinds of gadgets work by using a sensor on the grip which then analyzes your movement and pace as you put the ball. The data is then transferred into a mobile app that gauges how well you hit the ball. Interactive putters come with several metrics to gauge your putt by.
When buying gadgets for golf, especially for a tournament, make sure that what you're getting is legal on the course. The USGA supports the use of technology and gadgets on the course but these are all tools that help you play better through analytics and comfort. Not every gadget you bring might not be allowed inside the competition.
If you want to be a better golfer than you are now, then you should invest the time and money in improving your overall playing experience. These gadgets above won't exactly make you the next Tiger Woods but these sure are a step in the right direction. In time, you'll be able to improve your golf game drastically with these tools.