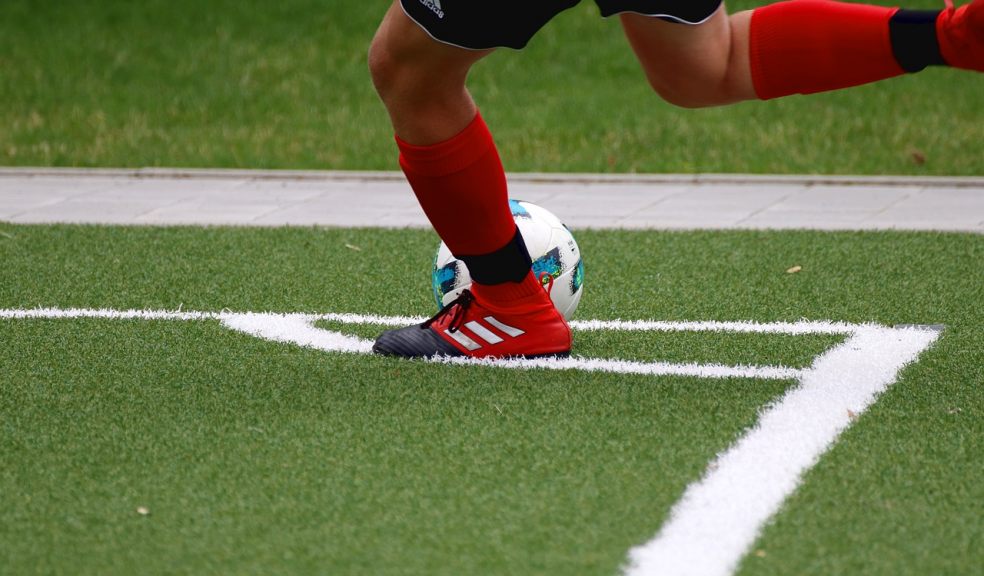 The top goal scorers for Exeter City Football Club
2019 is set to be a big year for Exeter City football club, who are more commonly known as The Grecians. This team was founded as far back as 1901 and consider St James Park their home ground. The team is currently managed by Matt Taylor and chaired by Julian Tagg. 
As part of League two in England, Exeter attracts some top players who know how to score a goal or two. Off the back of some recent wins, we have decided to put together some details of the top goal scorers for this team and how many goals they have scored so far. Keep reading if you're an Exeter City football club fan or would like to know how this team stands in relation to others in League Two. 
Progress So Far
League Two is full of some pretty impressive teams including Lincoln City, Mansfield and Bury who are all currently at the top of the league. So far this season, Exeter City are in 7th place in the league, but they still have the chance to make it a little higher. The team has managed to win 13 games out of 29 so far with only 8 loses. However, they are only a few points away from those teams above them in the league, so the rest of the season is to play for. Keep an eye on the football results which are posted live on the Stakers website to see how this plays out for The Grecians. 
Next, we are going to discuss some of the top goal scorers so far. 
Jayden Stockley
Right at the top of the list for The Grecians is Jayden Stockley who has managed to score a huge 16 goals. This English player has a record of 46% shots on target with a total of 30 out of 65 being on target. While this player was only at Exeter City on loan, he has managed to come up with some impressive goals for the team during his stint. 
Jonathan Forte
The next player on our list is Jonathan Forte who comes from Barbados. This player plays centre-forward and has managed to score 5 goals for Exeter City. His shots on target, are however, a little higher than those by Jayden Stockley with a 50% total for this player. Forte is one of the older players, but he still knows what he's doing, and his experience has put him near the top of the list.
Nicky Law
Coming in third on our list of top goal scorers for Exeter City football club is Nicky Law with 4 goals scored so far. This player does have more of an impressive record when it comes to assists with 5 under his belt. Law comes from England and plays central midfield for the team. His record of shots on target is not great with it currently standing at 28% with only 5 out of 18 in total. 
Pierce Sweeney
Irish player Pierce Sweeney plays in right-back for The Grecians and has managed to score 4 goals so far with 3 assists also under his belt. This player has a reasonably good shot on target percentage with 48% being within the goal. Pierce Sweeny has been at Exeter City for a while now and is contracted until mid-2019.
Tristan Abrahams
While Tristan Abrahams has only played 470 minutes for Exeter in total so far, he has managed to achieve a 82% record for his shots on target. His 2 goal total is not high, but he hasn't had much time to play in comparison to the other players on the team and with a high shots on target percentage, he is still a valuable team player. Abrahams is relatively young and plays in centre-forward for Exeter City. 
Lee Holmes
Left-winger Lee Holmes currently has a total of 2 goals and 6 assists for the team. This player comes from England is a 31 years old. Holmes currently has a 38% record for shots on target which isn't bad considering he is in the position of left-winger. 
Aaron Martin
29 year old player Aaron Martin who was born in Newport, Wales has played 1800 minutes in total for Exeter City football club and in that time, he has scored 2 goals. This player has not been involved in any assists for the team, but he has managed 67% on target during his time with The Grecians. This is quite impressive, and we are excited to see what's next for this player. 
Dean Moxey
The final of our top goal scorers for Exeter City so far is Dean Moxey who plays in left-back position for the team. This player has been around for the past two years and has scored one goal for the team in this time. Moxey has a 50% record for shots on target and has assisted with one goal while playing for this team. Moxey is set to play for Exeter until 2020 so there is still time for this player to score a few more goals in this time. 
What's Next?
Exeter City have a long way to go to make it to the top of League Two, but they do have some upcoming matches that could see some of their top goal scorers add a few more to their total. The next few matches see The Grecians come up against teams above them in the league so far. The next three Saturdays will see them play against MK Dons, Carlisle and Bury who have impressed so far. 
Look out for these matches and place a bet if you think The Grecians might be able to score a few goals and move up the league a little bit more. Last year, they finished up in 4th place overall and with their current standing at 7th place, we expect the team to come out strong and try to regain their previous position and possibly even end up higher in the league.