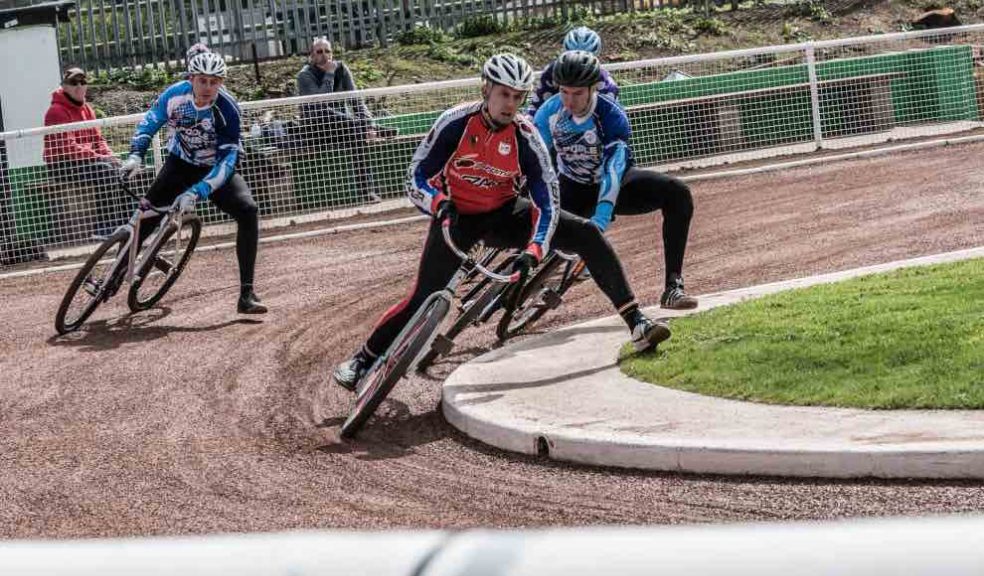 Nowacki takes cycle speedway season opener in Exeter
Lukas Nowacki took the honours in the opening round of cycle speedway's HSBC UK Elite Grand Prix Series at Exeter, but was made to work hard for the win.
The Horspath rider was taken to a run-off by Birmingham's Chris Timms, after both riders dropped a point each from the 20 available.
Ben Mould completed the podium with 17 points; the Poole rider crashed in his opening race but rallied with wins in his last four heats to snatch third from team-mate Frazer Garnett.
The opening race of the series saw a reduced field take to the Devon track but nonetheless racing proved to be fast and close throughout.
Timms, the 2018 series winner, opened up his 2019 title defence with a hard-fought win in the fourth heat - holding off Poole's Will Bristow - then took his second win of the day in the following heat.
Nowacki took an easy win in the 7th heat to stay in the match after his opening win in the third heat, but couldn't avoid dropping a point to Ben Mould two heats later.
The pair locked bars until the final few meters, with Mould just finding the legs to take the chequered flag.
Going into the interval, it was Nowacki who lead the field on 11 points after his three heats.
Heat 12 saw Timms and Garnett, the 2018 senior and junior champions respectively, face off - Garnett rode over Timms on the opening lap but Timms used his experience and came through for the win on the last bend.
Nowacki needed a win in the final heat to force a run-off and made no mistake from the tapes, taking the lead into the first bend and holding the gap to Garnett to take his fourth win of the match and set up a run-off with Timms.
In the run-off it was Nowacki who won the toss and put Timms on grid 4. Riding off the second grid, Nowacki made no mistake and rode away from the eventual runner up to take the win.