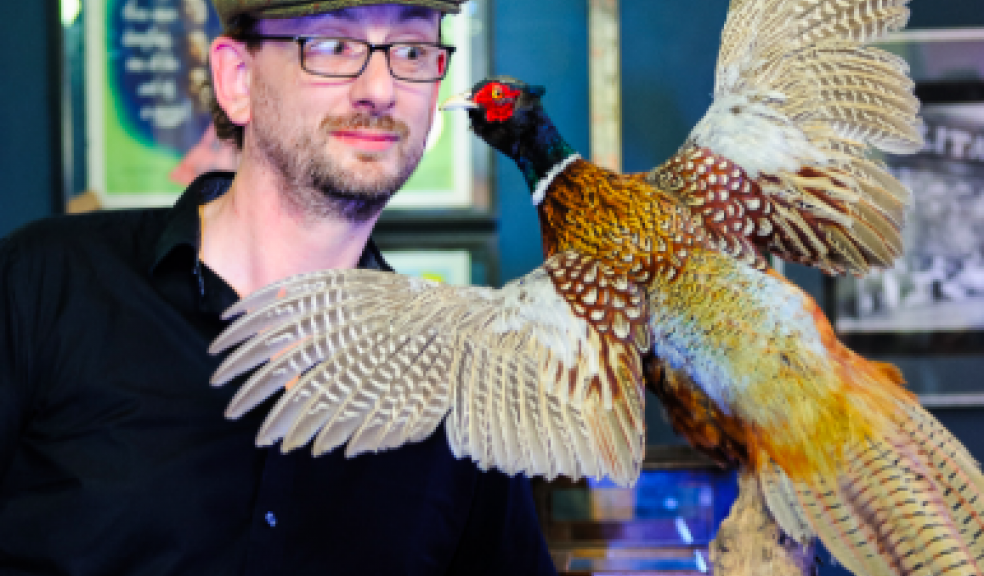 The Real McCoy Vintage Emporium launch party
The Real McCoy, Exeter's longest running retro destination, unveiled its new-look Vintage Emporium to customers and VIP guests on Friday 1 August. The Aladdin's Cave of the South West's fashion scene celebrated their expansion with Prosecco, canapés and a live set from DJ Charlie Goodvibes.
For the past three decades The Real McCoy has been the flagship of the South West's vintage fashion scene, nationally renowned and drawing a loyal cliental from across the UK. Joining the Grand Dame as she enters this new phase are brands; A Kick up the Arts, Flip Out Retro, Bassy Loves Betsy, Salvagecave, Vintage Vault and Paul Henshaw Antiques.
Owner of the Real McCoy, Joanne Greenwood commented, "We couldn't be more excited about the expansion. When you've been around for as long as the Real McCoy has, it is important to constantly evolve without losing sight of our core ethos of one-off, authentic, original items. We are so excited to be joined by the new traders- and to branch out from clothing and accessories to antique furnishings, handcrafted jewellery and original artwork."
Suitably irreverent, A Kick Up the Arts is the rebellious little brother the Real McCoy never had. Alter ego of Kinky & Quirky, Devon's burlesque funsters the in-store range features unique, collectible art, based on the colourful world of the circus, cabaret and burlesque, all produced by new artist in residence, Mark Bell.
Mark Bell said "A Kick Up The Arts was formed to dispel the myth that art is elitist by offering accessible, affordable and highly original pieces. We see The Real McCoy as a natural bedfellow with a strong reputation for quality and independence."
Flip Out Retro! A "rocking retro boutique" which specialises in 1950s chic for both men and women, offer a carefully curated range of iconic original and reproduction designs from the golden age of rockabilly style.
Bassy Loves Betsy is a quirky little label. Handcrafted, affordable and bespoke this jeweller re-creates pieces that range in style from kitsch to casual to classic.
If A Kick Up the Arts is the young rebel of the new McCoy's family, then Salvagecave, Vintage Vault and Paul Henshaw Antiques must be the eccentric Uncles! Each specialising in original collectible antiques, all are selected with the stamp of authenticity and hand picked to add a truly individual style to your home.
The festivities went with a bang at the launch party on Friday 1st August as the Real McCoy celebrated its exciting launch with a fizz and canapés party for all its VIP customers.