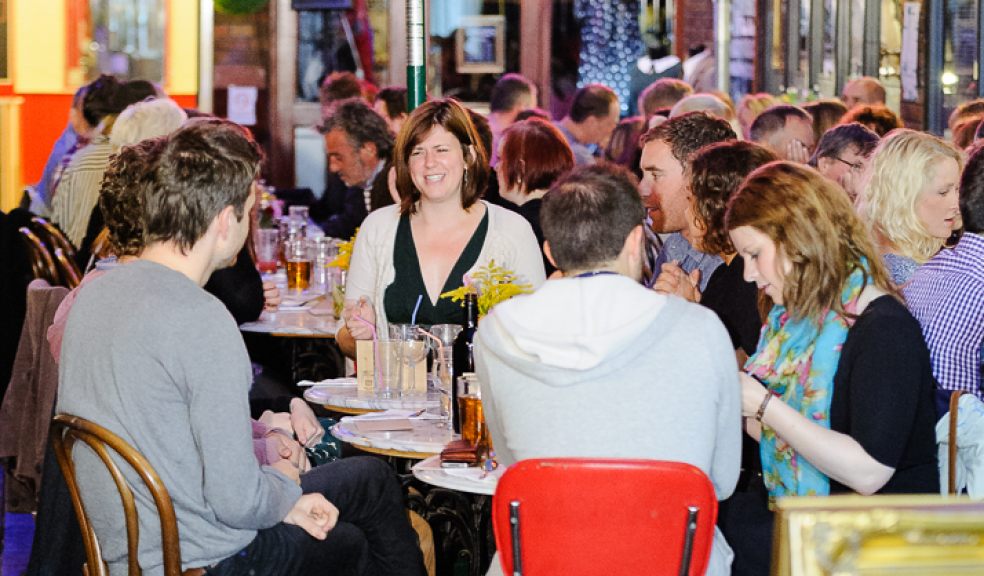 Pop-up restaurant to pop up again
The Real McCoy customers and Pickle Shack pop-up restaurant regulars were treated to an indulgent dining experience in the quirky surrounds of McCoy's Arcade. With a tapas theme, cocktails galore and music from raucous Klezmer influenced band Hazaar the night was an overwhelming success. Pickle Shack is set to return to The Real McCoy on Saturday 25th October.
Vintage and retro store, The Real McCoy is one of Exeter's longest standing independent retailers and is set to celebrate its 30th year of business next year. In contrast to this, Pickle Shack is a young but ambitious creative catering company that runs a dynamic schedule of pop-up restaurants in venues across the South West.
Joanne Greenwood, owner of The Real McCoy said, "As we approach our 30th Birthday - especially being a business surrounded by nostalgia, it's hard not to think back to our early days and remember how important it is for established businesses to support innovative new ones. That, along with being a bit of a foodie myself, I jumped at the chance to host a Pickle Shack event and am looking forward to hosting more in the future."
Entrepreneurial founder of Pickle Shack, and Michelin-trained chef Josh McDonald-Johnson prides himself on creating unique menus, inspired by ingredients local to the hosting venue. An estimated 80 per cent of the ingredients used at the event were from within a 25-mile radius of The Real McCoy.
Josh commented "As a chef, I am passionate not only about putting together exciting and adventurous menus but about the experience of diners as a whole, everything came together so well at The Real McCoy event and created a truly special and memorable evening. I look forward to doing it again on 25th October."
Diners on 25th October can expect locally sourced street food style fare for £20 per person. Places are limited and bookings are essential: http://www.pickleshack.co.uk/events/.