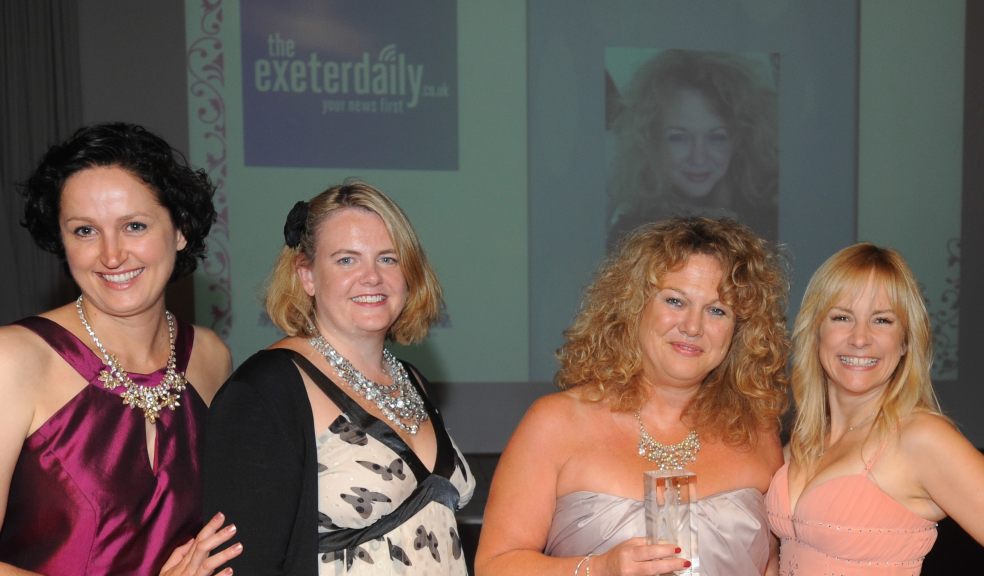 Local PA Tracey St Anton wins the Devon Venus Award for Employee of the Year
Launched for the first time this year in Devon, the Venus Awards have spread thanks to the boundless energy and enthusiasm of founder Tara Howard, who wants to recognise and reward women in business not just in her home county of Dorset but all over the country. She says, "Sometimes women are not on a level playing field when it comes to business, I decided to find a way to recognise women in Business in their own right".
What she didn't realise in 2010 when it started, is what a difference that decision would make to local women. The Devon winners were announced last Thursday at an Awards Evening Reception in The Great Hall, Exeter University, where Tracey St Anton won a Venus Award for Employee of the Year, sponsored by The Exeter Daily.
Tracey St Anton was nominated by Linda Dillon (Boswell Farm) for her outstanding organisational, management, IT, hospitality, administration and marketing abilities. All these skills are used to run the three business aspects that interlink and inter relate at Boswell Farm, Sidmouth. Namely, the seven award-winning, charming self-catering cottages converted from period farm buildings, the popular Pilates Studio at The Old Kennels, Boswell, where numerous pilates classes are held including Pilates Retreats and Holidays. Tracey is also the events co-ordinator and organises the hire of the Old Kennels Studio, enabling bespoke workshops, seminars, training events, weddings and celebrations for various clients. She also arranges and makes tailor-made menus and catering facilities for these functions.
Tracey is married with two children and has a wealth of experience combining all the usual duties of a PA with business, marketing and administration support, training, human resource management, event management with catering. She even bakes the scones for the Devon Cream Teas presented to guests at Boswell Farm!
In addition to all this, in her personal life she has helped to raise over £250,000 for charities by trekking across the Himalayas and the Andes. She also supports Joseph, her son who suffers from Autism. She enjoys cooking for friends, pilates, walking, travelling and shopping!
For further information about Boswell Farm Cottages visit http://www.boswell-farm.co.uk