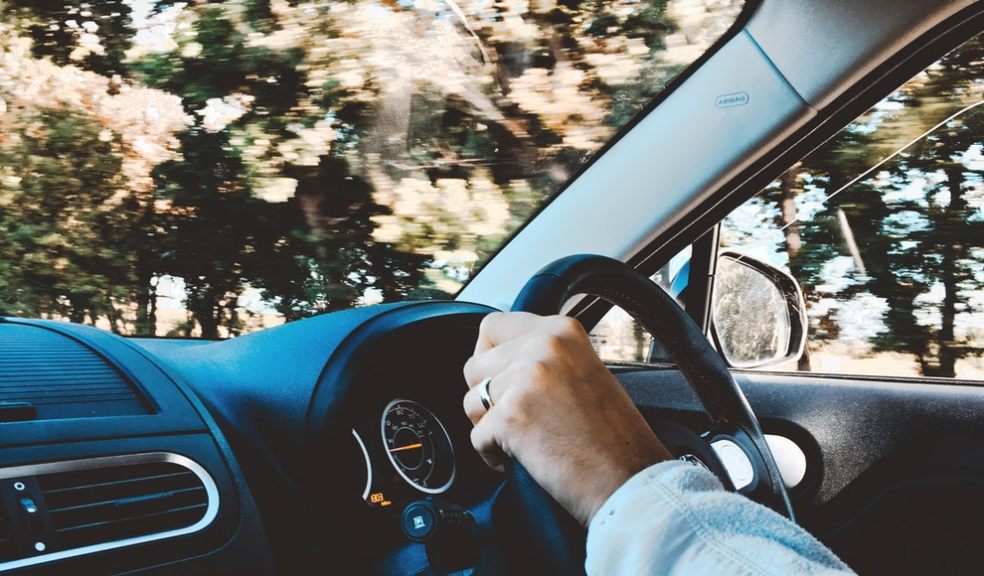 7 Car accessories that you'll actually use
Here we are not delivering a magical wand to make your car high-tech; rather, we are discussing some helpful car accessories that might amaze you. There is a slight chance that you might never know there are cool gadgets available for the car that work as top-level amusement, exciting you every time you step into the car.
Out of the park, the modern car comes with high-tier technology features like an LCD rearview mirror, remote car starter, electric kettle, and many more. However, you can manually install each of these accessories in your car at a cost as low as $100. If you are making up your mind to buy a used car and install appropriate tools to ease your life, then it's absolutely a viable choice.
Getting a used car for the first time can be daunting, but Revs Check got you covered. Revs Check delivers a quick and easy-to-read car history report making sure whether the car is right for the bucks. Moreover, you can follow the history report right at the time of making a deal to ensure if any major changes are made to the vehicle.
7 Cool Car Accessories
The add-ons to the car usually come as the hack pondering a premium finish. Here are tried and tested accessories that might interest you.
Air freshener
 An air freshener is an essential accessory to have in a car. The air freshener not only has a healthy environment but also adds a great impression on the passengers. You might have some left-overs from last night that might stain your back seat; well, air freshener kicks in those times to polish the bad smell out of the car.
You can find several air fresheners in an online marketplace like Amazon and eBay. CamPure is the top reviewed air freshener you can get from Amazon. It is made up of organic raw materials and is of good quality. Moreover, you can choose between many types of fragrances to your preference.
Car ornaments
Usually, people have an idea of placing a couple of ornaments of gods and goddesses in the dashboard for luck during traveling. These can also be the best gift materials for your colleagues and friends. Moreover, the wobbly accessories on the dashboard give your wicked eyes a pleasing feel if you drive for a long time.
There are a couple of car ornaments you can buy online, and some of these include.
Lord Ganesh Idol
Car Dashboard Doggy
Dressed Doll
Country flag
Buddha car dashboard figurine
Jesus Christ figurine
Dash Cams
Ever been in an accident, and the culprit is blaming you for causing the accident? Well, Dash Cam is a great car accessory that gives a complete view of the overall accident. Many car manufacturers have already started adding dash cams to their newer model, realizing its potential safety marks. 
The Dash Cams sits on top of your dashboard, scanning the wide field around the car. It is also capable of recording voices and images of any mischievous activities around your car. It is trained with Artificial Intelligence to do so.
Ever wondered if a car accessory could increase the insurance premiums of a car? Well, Dash Cam is the name.
Phone Holder
If you joyride an old car with an analog console, you are in need of smartphone navigation every time you drive. A phone holder might be the best accessory to buy so that you don't have to pick the phone from the pocket every time you need to view the maps.
These phone holders come in different shapes and sizes; interestingly, you can adjust the phone holder's position and angle according to your device. You can now make your phone an infotainment screen without breaking traffic rules if you can manage to hook your phone holder to the compartment.
Cleaning kit
What will you generally do if you spill your drink on the seat cover? You will probably wipe it with clothes. Now, the problem is somehow solved with the help of a cleaning kit.  It is a small tool perfectly designed to fit under the boot. With the cleaning tool, you get a couple of accessories like an inbuilt motor, a hosepipe, a spray gun, a power adapter, and a cigarette lighter connector.
You can now clean inside of your car anytime, anywhere. The nozzle of the pump sprays the water forcefully, cleaning any dust and stains. You can get a decent 16-liter bucket enough to fit all the cleaning tools.
Car key Finders
From time to time, we are losing our car keys. With the help of car key locators like Tile Pro and Tile mate, you could be able to quickly locate your car keys using the specific app designed for the car locator.
These car key locators are pretty straightforward and quick to use; all you need is the locator and the application. You can simply hold the car key locator along with your key rings, as they are smaller in size. Now, if you lose your car at any point, press the "Find" button on the app. The tile will make a loud noise so that you can quickly locate the keys. 
Steering wheel food tray
You can't simply sit in the restaurant and public places at times like pandemics; you have to eat in your car. If you find eating in your car uncomfortable as you will mess around spilling drinks and food, the steering wheel food tray is the ultimate solution. 
The steering wheel food tray definitely increases the comfortability. You even get a cup holder built in the food tray to keep your drinks safe. You can adjust the food tray to any size of the steering wheel. The steering wheel food tray is absolutely the champion accessories you can have in your car.
So this concludes our top seven car accessories you should probably buy today. What do you think of the accessories mentioned above? Do you think they are worthy of buying or just a gimmick?